Banking
'Green Day': Key takeways for investors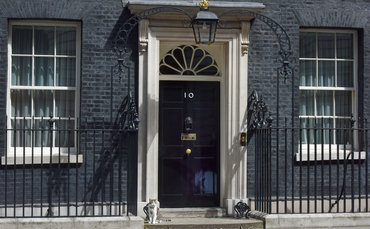 The UK government has today (30 March) released a long-awaited green finance strategy update – as part of a wider ream of sustainability-related policies in what has been dubbed 'Green Day' in recent weeks.
In an attempt to unlock billions of pounds of investment in the UK's net zero transition, the government released its 130-page Mobilising green investment: 2023 green finance strategy.
Also noteworthy from today's bundle is the potential regulation of ESG ratings providers and the unveiling of further commitments for the release of a consultation into the UK Green Taxonomy in this autumn, as well as a Call for Evidence on Scope 3 disclosures later on in the year.
Notably, despite open fears of the City becoming a forgotten green financial centre amid the US' and EU's recent green financial provisions – no new cash has been offered up by the Treasury in an equivalent way.
Updated Green Finance Strategy
The beefed-up strategy confirms plans for a consultation on how to roll out mandatory net zero transition plans for large firms and also sets out plans to develop a series of new investment roadmaps highlighting opportunities in the offshore wind, hydrogen, CCUS, and heat pump sectors.
The government will also launch a review on how the UK can attract foreign investment into green industries alongside four other priority economic areas.
ESG ratings providers regulation
The Treasury launched a separate consultation on ESG ratings providers as part of the wider Green Finance Strategy.
The paper sets out proposals for the scope of a regulatory regime with the aim of improving transparency and good conduct in the ESG ratings market.
It asks for feedback from all related stakeholders – providers and users of ESG ratings, trade associations, representative bodies, academics, legal firms and consumer groups, by 30 June 2023.
'Green Day': Treasury launches consultation on ESG ratings providers
The paper asks respondents for feedback on whether regulation should be introduced at all and the impacts upon ESG ratings providers and challenges which may arise should the regime overlap with another – such as the UK Benchmarks Regulation.
The government previously said it would consider bringing ESG ratings and data providers into the regulatory perimeter in its Greening Finance: A Roadmap to Sustainable Investing paper published in 2021, with this intention being confirmed more recently by Chancellor Jeremy Hunt in the Edinburgh reforms of last December.
The Treasury asserted today that while it would set any potential new regime, it would be regulated by the FCA and the PRA. Should this regulatory perimeter be extended, the FCA would be expected to conduct a cost-benefit analysis and to consult on any new requirements for these providers, today's government paper stated.
The concurrent development of a voluntary Code of Conduct for ESG data and ratings providers, as launched in November last year, will continue by the FCA-assembled industry working group.
The Treasury expects there to be some similarities between the initiatives, with those falling outside the scope of any potential new regulation being able to adopt the voluntary Code of Conduct instead.
Nature markets framework
A self-contained policy paper outlining a framework for scaling up private investment and sustainable farming was released by the Department for Environment, Food and Rural Affairs (Defra).
The framework sets out how the government will guide and support the development of nature markets and enable their ability to handle increased levels of private financing.
The government has set a target to raise at least £500m in private finance to support nature's recovery every year by 2027, before rising to more than £1bn per year by 2030. 
'Green Day': Investment bodies react to new Green Finance Strategy
The framework seeks to overcome barriers such as uncertainty about market development, how public funds interact with private markets, and how tax has previously limited long-term investment in the sectors. It will leverage last week's launch of the nature investment standards to improve trust in the market.
A £4m package will be used to encourage financing for nature-based solutions such as tree planting and peatland restoration, alongside improving biodiversity and water quality, across four local authorities. This Local Investment in Natural Capital (LINC) programme will be used to pilot approaches to determine the most effective at attracting investment.
£200m energy storage investment plans
Alongside energy giant Centrica, the UK Infrastructure Bank announced plans to invest £200m over two equity funds designed to support short- and long-duration electricity storage projects "on a matched basis".
The Bank plans to appoint managers for the two funds, which are expected to make direct investments in electricity storage projects going forward, it said.
£11.6bn International Climate Finance spend
A new International Climate Finance strategy outlines the government's commitment to spend £11.6bn of International Climate Finance between 2021/22 and 2025/26 to help developing countries mitigate, respond, and adapt to the challenges of climate change, and tackle the twin challenges of nature loss and climate change globally.
It includes at least £3bn for development solutions that protect and restore nature and will see government work with partners across the private sector, multilateral banks, and climate funds, as well as other governments and key institutions.
UK Export Finance given £10bn boost
The UK's export credit agency, which provides guarantees to businesses for overseas financing, has been given a £10bn expansion to its maximum exposure limit to £60bn, up from £50bn previously. The government said this would give UKEF more capacity to boost exports for the UK's green industries.
Spring Budget 23: Chancellor confirms nuclear power to be classed as 'green'
Since a change of policy that came into force in March 2021, the UKEF no longer provides new direct financial or promotional support for fossil fuel energy overseas, although there are exemptions to this policy for gas power, CCUS, and fossil fuel asset decommissioning projects.
Heat Pump Investment Accelerator
A new funding scheme backed by £30m government funding has been launched with the aim of leveraging a further £270m private sector investment towards boosting the manufacture and supply of heat pumps in the UK.
Great British Nuclear (GBN)
As expected after its classification in the budget as 'sustainable', today saw the launch of a new agency based in Greater Manchester tasked with overseeing the rollout of a new fleet of nuclear power capacity through both large-scale and small modular reactors (SMR).
The body is designed to support the government's ambition to ramp up nuclear capacity in the UK to 24GW by 2050, with its first priority being to launch a competitive process this autumn to select the best SMR technologies
Floating Offshore Wind Manufacturing Scheme
A previously announced £160m funding pot is being formally launched today in a bid to kick-start investment in port infrastructure projects that can enable new floating offshore wind projects.
The wider Green Finance Strategy has faced a bumpy road to fruition. Today's release represents the first whole-of-market update since 2019, despite one being scheduled and subsequently postponed ahead of COP26 in Glasgow 2021.
Hope of its arrival was then further shunted when the government published a 'call for evidence' in May last year. This was billed as an information-gathering exercise to enable a revised strategy – giving hope that all former efforts would culminate in the new deadline for 'late 2022′ becoming fruitful.
New roadmap targets private investment to fill £5.6bn nature recovery financing gap
Yet, with last July's High Court ruling deeming the UK's wider net-zero strategy as insufficient and Liz Truss deploying Chris Skidmore to lead a net zero review – the can was kicked further down the road.
In a joint statement this morning, the Financial Conduct Authority, Financial Reporting Council, Bank of England and The Pensions Regulator have welcomed today's release.
They said: "We stand ready, consistent with our objectives, to support the Government in the implementation of relevant policy initiatives, such as the economy-wide Sustainability Disclosure Requirements, and in the endorsement of the International Sustainability Standard Board's (ISSB) forthcoming disclosure standards in its pursuit of the objectives of the Green Finance Strategy.
"As part of our coordinated response to the Green Finance Strategy, our cross-regulatory working group will continue to ensure coordination in cross-regulator delivery of green finance ambitions."
Sian Barnett Wike is deputy editor of Sustainable Investment
Elements of this article first appeared in our sister title BusinessGreen
Checkout latest world news below links :
World News
||
Latest News
||
U.S. News
Source link