Banking
Fossil fuel investors 'betting on climate failure'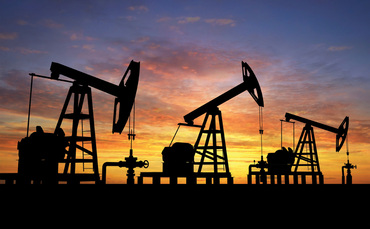 Some experts have warned that the world is "nowhere" nearer to achieving a low carbon economy by 2050. Although many maintain stewardship is crucial in helping oil and gas companies transition, others have argued that those invested in the sector are "betting on climate failure".
All the while, business in the fossil fuel industry is booming. Earlier in February, Shell reported earnings of $6.4bn for the fourth quarter of 2021, 55% more than the previous quarter and 16 times higher than the previous year. 
BP saw its full year revenue for 2021 rise 50.5% to $164.2bn with an underlying profit of $12.8bn, up from a $5.7bn loss in 2020. It was the oil giant's highest profit in eight years.
The future of inflation has a green hue
James Alexander, CEO of the UK Sustainable Investment and Finance Association (UKSIF), said: "The higher profits generated recently by some oil and gas majors should lead to renewed scrutiny by investors of how these companies plan to step up their capital allocations to new green investments in order to deliver on the transition to net zero."
Since the Paris Agreement, banks – a common feature in ESG portfolios – have increased lending to fossil fuel companies.
Between 2016 and 2020, 60 of the world's largest banks financed fossil fuel companies with $3.8trn, according to the Rainforest Action Network.
COP26: New draft weakens language on fossil fuel phaseout
A report published last Tuesday (15 February) by campaign groups Urgewald and Reclaim Finance, as well as over two dozen other NGOs, found that commercial banks sunk over $1.5trn into the coal industry between January 2019 and November last year, despite their green pledges.
Recent research by S&P Global stated: "The majority of banks' financed emissions may be excluded from their climate goals thanks to a loophole afforded to underwriting, raising concerns among shareholders and environmental organisations." 
UKSIF's Alexander said: "This is problematic as it is a potentially systemic risk in the sense that, when we do have to wind down these industries rapidly, it is not just those industries themselves that could be damaged, it is the banks that have lent to them that could also be at risk."
Separate research by campaign group ShareAction found that Europe's banks have invested around $400bn into companies expanding oil and gas production since 2016.
Kelly Shields, senior officer – banking standards at the NGO, stated: "Banks' continued love affair with oil and gas flies in the face of the warnings from the International Energy Agency – the world leading energy authority – which just last year warned there was no room for new oil and gas fields if we are to keep the world to 1.5°C warming."
According to Mike Coffin, head of oil, gas and mining at the Carbon Tracker Initiative, those who continue to invest in the fossil fuel industry are "ultimately betting on climate failure".
He argued that banks or investors allocating to companies that finance the fossil fuel industry are "not aligned with" the Paris Agreement or the 1.5°C target.
Stewardship
So how are asset managers engaging with fossil fuel companies and where does the industry sit within decarbonisation goals?
"Our starting point cannot be to dismiss all energy companies as ESG laggards because that is going to compromise returns to the clients, and it is not going to advance the narrative," said Jamie Mills O'Brien, an investment manager at abrdn covering energy stocks across Europe.
"Of course, there are laggards in the sector," he added. "But from our point of view there is an alpha opportunity in being able to pick those out that are best positioned in doing the right things from a strategic and capital allocation point of view."
Investor alliance calls for banks to cease fossil fuel financing
He noted the investment industry has a role to play in engaging with fossil fuel companies and "providing our voice" on what they should be doing. "We can accelerate some of the strategic decisions that are being made."
UKSIF's Alexander said: "Investors considering selling off fossil fuel assets immediately, without first prioritising engagement, will not lead to meaningful decarbonisation of the economy, particularly as we are seeing that firms purchasing these assets at this stage are much less likely to exercise active stewardship."
Greenwashing
However, a study published in the peer-reviewed scientific journal PLOS One last Wednesday (16 February) concluded that accusations of greenwashing against major oil companies claiming to transition to clean energy are, indeed, "well-founded". 
The study – the most comprehensive of its kind to date – analysed the clean energy claims of BP, Chevron, ExxonMobil and Shell, and found a "mismatch" between discourse, action and investments based on 12 years of data up to 2020.
The researchers called for "more transparency" on precise annual spending and on each major's definition of "renewables", "low-carbon", and "clean energy".
Fossil fuel companies have been aware of their impact on the environment for decades, even publishing reports on the matter as far back as the 1970s and 1980s. 
Steen Jakobsen, CIO of Saxo Bank, noted that the 'E' in ESG is "the biggest political initiative" of the moment, but climate goals remain "unfeasible" without the necessary investment where it counts.
As long as there are big emitters in the world, he argued, it does not matter how many electric vehicles are out on the road – "it will not solve a thing".
"We should be doing a 'Manhattan Project' for alternative energy," he said.
In November 2022, the United Nations Climate Change Conference will mark its 27th year. On Tuesday, International Energy Week gets underway. But as Jakobsen argued, "we are nowhere" closer to achieving net zero. 
Checkout latest world news below links :
World News
||
Latest News
||
U.S. News
Source link