Banking
Finding dividend certainty in uncertain times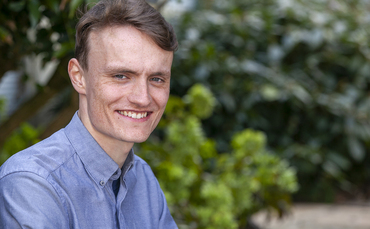 It seems investors can only really be certain of one thing: uncertainty remains. But uncertainty is different from risk.
In terms of equity investing, risk is the probability of negative outcomes occurring over the long term, while uncertainty refers to the likelihood of negative share price movements in the short term.
Higher inflation forces BoE to pursue rate rise in face of banking crisis
What should matter most to long-term investors is not uncertainty, but managing risk.
Cash generative businesses with unique competitive advantages and robust balance sheets naturally have a good degree of insulation from risk. This puts them in pole position to navigate smoothly through turbulent markets and capitalise on long-term opportunities.
Whatever 2023 brings, at Evenlode we think long-term investors should ensure portfolios are primed with a diverse array of companies well-placed to deliver sustainable value creation and dividend growth over the long term. Below, we highlight three global stocks that look set to do just that.
Cisco
Cisco is the global market leader in IT networking technologies. The core business of selling switches and routers is transitioning to longer-term subscription purchase models. This provides a recurring stream of cash flows that can be used to pay dividends.
The company has also recently expanded into providing security services, offering a one-stop shop for customers that have historically relied on a patchwork of products from up to 50 different suppliers.
Hardware makes up about half of Cisco's revenue, and in 2022, the company suffered from supply chain bottlenecks from Chinese lockdowns, particularly in Shanghai.
This meant it was unable to get enough components to meet demand. With companies across the world increasingly looking to strengthen digital networks, demand for Cisco's products has been strong over recent years. This, combined with supply restrictions, meant the company ended 2022 with a significant backlog.
What are AT1 bonds and why is Credit Suisse's $17bn wipe-out controversial?
However, there are signs global supply chain tightness is easing, while China's reopening will help free up component capacity for Cisco. Moreover, Cisco's services are high value-add, with high costs of failure, which creates considerable switching costs for its customers.
Add this to the company's transition towards more software and subscription revenue, and Cisco's cash generation profile looks strong. Indeed, the company began paying a dividend in 2011 and has grown it at a compound rate of 10% since 2013.
Unilever
Unilever's consumer products are instantly recognisable to the billions of people who use them globally every day. Selling products from Dove to Domestos, Marmite to Magnums, this diversified consumer goods giant has a rich history stretching back to the 1880s.
More than half of Unilever's revenues now come from emerging markets, which provides a compelling opportunity for growth as the average salaries for consumers in these markets increase.
Unsurprisingly, the main challenge for the company in 2022 was managing cost inflation. However, thanks to factors such as the strength of its brands and product quality, Unilever was able to pass through price increases with minimal impact to sales volumes.
Only towards the end of the year did the company see some signs of consumers trading down to retailer 'own-brands', and only in more commoditised categories.
Stock Spotlight: Prudential looks to China's reopening to ensure future potential
Moreover, at the company's investor day in December, which we attended in person, Unilever detailed the intended impact of its new organisational structure.
This is aimed at increasing speed, accountability and domain expertise in decision making, leaving its C-suite executives more time to focus on strategic, long-term considerations.
Sonic Healthcare
Sonic Healthcare is an Australian medical diagnostics company that executes outsourced lab testing at scale. Its process is in general fairly simple. Hospitals send patient samples to Sonic's labs, where the company runs the necessary tests before returning the result to the hospital physician, which informs the diagnosis.
Sonic is one of the largest providers of outsourced lab testing globally, which creates advantages in coverage and cost efficiency, leading to localised market dominance.
Given the critical nature of test results, nurturing a good reputation around test execution quality and customer service is critical in the testing industry – something Sonic is well known for.
The company experienced a boom in testing volumes during the Covid-19 pandemic, which has enabled it to invest in extra capacity, partially funded by government grants. In normal times, capital intensity is low relative to cash generated, while testing volumes remain relatively stable.
This, in combination with the company's robust balance sheet, should enable it to consistently deliver a healthy and growing dividend over the coming years.
Robert Strachan is an investment analyst at Evenlode Investment
Checkout latest world news below links :
World News
||
Latest News
||
U.S. News
Source link