Banking
Chancellor Hunt earmarks £320m for funds backing UK innovation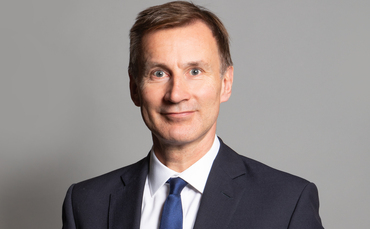 Of the announced investment, £250m will go to two unnamed bidders under the Long-term Investment for Technology and Science (LIFTS) initiative, which works to establish new funds to invest in science and tech companies.
Chancellor could unveil major ISA reform in Autumn Statement – reports
Under the scheme, two new investment vehicles will be created that can be invested in by pension funds. The government expects this will ultimately lead to over £1bn of total private capital, including substantial amounts from defined contribution pension schemes, going to support innovative UK companies.
Separately, a new Growth fund will be established within the British Business Bank (BBB). This follows July's Mansion House speech when the chancellor asked the BBB to create a fund that could receive third-party capital, such as pension fund investment, to invest in promising high growth companies.
The Growth fund will use the BBB's market access and position as the largest domestic investor in UK venture capital, and draw on a permanent capital base of over £7bn.
The government said it has support for the creation of the Growth fund from eight pension providers and fund managers, managing total assets of over £350bn, on the basis that such a vehicle "could be a valuable addition to the market".
The BBB will now work closely with industry on the design of the investment vehicle before announcing further details.
Government earmarks £4.5bn for investment into British manufacturing sector
Chancellor Jeremy Hunt said: "Innovation is the key to our future success as a nation and it's vital that we do all we can to help companies start, scale and grow in the UK.
"Tomorrow's Autumn Statement will be a huge step towards delivering our Mansion House Reforms and unleashing the full potential of our pensions industry."
A  Venture Capital Fellowship was also unveiled, to help support the next generation of investors in UK venture capital funds, similar to the existing US Kauffman Fellowship.
At least £50m of additional funding is also going to the British Business Bank's 'Future Fund: Breakthrough' programme to invest in high-growth, innovative firms, delivered by the bank's commercial subsidiary, British Patient Capital.
Trio of reforms including review of short-selling rules welcomed by industry
The programmer makes equity co-investments with private sector investors in growth stage R&D-intensive UK companies operating in breakthrough technology sectors. The minimum total investment round size is £30m, and the maximum share of an investment round is 30%.
Funding university-created companies is another part of the chancellor's plan. A £20m investment to foster more 'spinouts' borne out of research done in universities, was announced.
The aim of the cash will be to help create the next generation of university spinouts, like Oxford Nanopore, a biotech firm which was founded at Oxford University in 2005 and recently valued £3.4bn. Spinout companies raised £5.3bn in investment in 2021-22, according to the government's figures.
Louis Taylor, CEO of the British Business Bank, added: "This package of measures has the potential to unlock billions of pounds of additional investment for the UK's fastest growing and most innovative companies, thereby boosting the economy and driving returns for pension savers.
"We welcome these ambitious measures and the confidence the government has demonstrated in the British Business Bank to deliver them."
Checkout latest world news below links :
World News
||
Latest News
||
U.S. News
Source link