Banking
Breakthroughs and bargains reveal value in biotech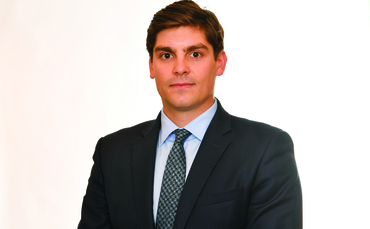 Biotech companies have been redefining what is possible in medicine, driving major innovations in how we diagnose and treat diseases.
However, a challenging macroeconomic environment has caused a dip in valuations and difficulties accessing capital, despite the industry's generally strong fundamentals and revenue outlooks.
Where will the funds flow in 2023?
While being selective is key to identifying long-term value in biotech, we believe historically low prices make the sector more attractive for bottom-up, fundamental investors.
The ratio of enterprise value to projected sales biotech companies will make over the next 12 months shows the sector trading 34% below the 15-year average multiple of 12x.
Meanwhile, a record 18% of global small and mid-cap biotech stocks have a market capitalisation at distressed levels, higher than during the 2008 global financial crisis.
Big pharma interest
As small cap biotech companies have seen their valuations depressed to historic lows, some will face liquidity challenges as they seek to commercialise.
At the same time, legacy pharmaceuticals are rushing to refurbish their pipelines as they approach patent cliffs.
This creates an ideal landscape for M&A. Despite macro headwinds, healthcare led overall M&A activity in 2022 – propelled by biotech transactions.
Collectively, the top 20 global pharmaceuticals have the firepower to buy the entire small- and mid-cap biotech universe – companies with under $15bn in market cap.
Meanwhile, forecasts suggest unprofitable biotech companies will require roughly $71bn in additional funding through to 2024, making them receptive to acquisitions.
Innovations
Compelling examples of biotech innovation abound, in areas including include ribonucleic acid interference (RNAi) technology, targeted immunotherapy, and gene therapy.
RNAi works by degrading the messenger RNA (mRNA) that transports a cell's instructions for protein creation.
Confusion about ESG reporting rampant in private markets
In RNAi therapeutics, synthetic RNAi is introduced to the host to degrade faulty mRNA, preventing diseases spreading from cell to cell.
Experts believe it is plausible an RNAi mechanism could be synthesised for almost any gene, making potential applications of this therapy almost limitless.
Biotechs are also driving advances in highly targeted immunology and gene therapy, creating treatments for debilitating genetic diseases that have previously been untreatable.
Looking forward
As we enter 2023, we believe the outlook for the biotech sector – as well as the broader healthcare innovation space – is favourable.
With biotech valuations at historically attractive levels, this is creating long-term investment opportunities in companies considered "pure play" (those developing drugs) and businesses supporting the innovation ecosystem, such as firms developing specialised containers for biologic drugs.
Going forward, we expect biotech M&A to be a key driver for value creation in the healthcare sector.
M&A may also extend to areas such as medtech, where companies are turning major operations into outpatient surgeries through minimally invasive procedures.
While we are bullish about the sector, strict valuation discipline is a cornerstone of our investing philosophy, as well as a laser focus on profitability.
As macroeconomic challenges persist, equity investors may find adding exposure to a balanced mix of growth and value-orientated healthcare innovators provides useful offensive and defensive attributes to their portfolios.
Thoughtful active management is key to capturing the opportunities that exist in this exciting space.
Luke Barrs is global head of fundamental equity client portfolio management at Goldman Sachs Asset Management
Checkout latest world news below links :
World News
||
Latest News
||
U.S. News
Source link