Banking
Bestinvest's Spot the Dog finds 42% increase in underperforming funds from six-year low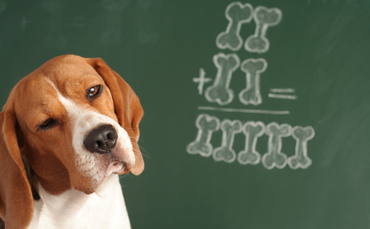 Overall, 44 funds were selected as "horrible hounds" in the biannual report compared to 31 named in the previous report, which now represent £19.1bn in assets, up from £10.7bn.
The previous found a six year low in underperforming funds, as many repeat offender value funds had its performance boosted by the market's rotation into cyclical assets and were less hindered by still rising inflation and interest rates hikes.
In the first 2023 edition, the study found that 70% of these underperforming assets were located in the six 'Great Dane' funds, or portfolios over £1bn, double the number than the last report.
These funds were:
Halifax UK Growth fund (£3.2bn)
Invesco UK Equity High Income fund (£2.8bn)
St James's Place International Equity fund (£2.2bn)
Scottish Widows UK Growth fund (£1.8bn)
HL Multi-Manager Special Situations trust (£1.8bn)
Halifax UK Equity Income fund (£1.7bn)
Jason Hollands, managing director of Bestinvest, said: "We have been producing Spot the Dog for more than a quarter of a century, naming and shaming consistently underperforming investment funds to help investors take stock of their portfolio.
"The aim of the guide is to encourage investors to regularly check how their investments are performing and to assess whether action is required," reminding investors that a feature on the list is not an automatic sell.
Asset managers
Long-term offender Schroders had just three own brand funds on the list this year, its UK Multi-Cap Income, European Sustainable Equity and European Alpha Plus funds, but it was responsible for some of the "most persistently capricious canines", under Scottish Widows and HBOS banners.
According to the study, the funds managed by Schroders account for £7.5 billion of dog fund assets.
Other notable firms on the list included abrdn, with three funds totalling £545.5m, Invesco, with two funds worth £3bn, and Unicorn, with three funds totalling £474.7m.
The report also highlighted that many firms that had previously been on the list had now managed to drop off, including Baillie Gifford, JP Morgan, BNY Mellon, M&G and Jupiter, the latter of which had three funds named and shamed in August.
Bestinvest stated that the worst performers tend to be those with few constraints in both style and geography, leading to niche and specialise approached "which do not always work out".
Reflecting on the report, Hollands said: "Take note, this edition of Spot the Dog includes several former high-flyers and once popular funds that have subsequently fallen on hard times."
He said: "The difference between the best and worst performing funds cannot be explained by fees alone and ultimately comes down to the decisions taken. This underlines the need for investors to be super selective when choosing actively managed funds." 
Sectors
UK equity focused funds took the lion's share of poor performers, despite a strong performance from the UK's FTSE 100 this year, largely due to funds with weightings to medium-sized and smaller companies.
The UK All Companies sector saw assets in 'dog funds' rise from £5.5bn to £8.4bn, while the UK Equity Income sector saw a rise from £2.1bn to £3.1bn.
The Global sector was the other "weak spot" that the report identified, with the assets in underperforming funds quintupling to £4.5bn.
Meanwhile, Bestinvest noted that following the value-growth rotation over the last year, the three year window the report examined covered periods when both styles had been popular, meaning that "fund managers can no longer fall back on style bias as an excuse".
It highlighted the low representation of both smaller companies and emerging market funds on the list, "in spite of very difficult years for both asset classes".
This suggested that fund managers tend to do a better job in less researched parts of the market, it said, stating there was only one emerging market fund and two UK-small cap funds on the list.
Checkout latest world news below links :
World News
||
Latest News
||
U.S. News
Source link