Banking
Asset managers emphasise commitment to trans employees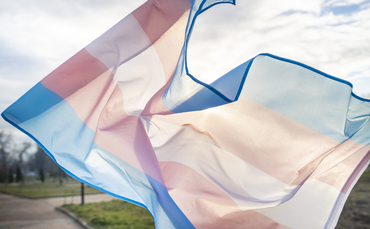 Speaking to Investment Week, asset managers highlighted the various areas the industry can work on to improve conditions for trans employees.
Ember Overal, service specialist in client services at Fidelity International, stressed the role of industry LGBTQ+ organisations, such as LGBT Great and InterInvest, in making trans people such as herself feel welcome.
All asset managers that spoke to Investment Week emphasised their work with these groups, with many highlighting the training they provide on trans issues in partnership with the groups.
Overal said these groups are "excellent at providing trans-inclusive networks and raising awareness" and often feature trans speakers at their events.
Research can also be a vital service these groups provide, she added, noting the ability of this research to focus on the specific needs of trans people, driving up standards within the industry.
Sarah Kaiser, head of employee experience at Fidelity, agreed, adding these groups provide important services. However, she noted there is still far more to do, especially on LGBTQ+ diversity data.
According to the 2021 report Holding Up the Mirror: Diversity Data in the Investment, Wealth Management and Savings Industry, published by LGBT Great, the Diversity Project and Nicsa and supported by EY, the collection of data relating to diversity and inclusion remains heavily skewed towards gender and age (98% of companies surveyed), with other metrics lesser covered.
Sexual orientation (45%) and gender reorientation (20%) featured much lower down the list, resulting in a limited knowledge of LGBTQ+, and particularly trans, employees within businesses across the industry.
A Willis Towers Watson report from this month revealed the asset management industry continues to struggle with measuring multiple diversity metrics, with just 21% of 350 respondents tracking sexual orientation data in their companies.
Culture
Kaiser also emphasised the role of culture, highlighting Fidelity's gender transition, expression and identity policy, which covers areas such as use of pronouns, appearance and dress codes, toilet facilities and preferred terminology.
"We provide practical support to bring the policy to life, such as a workplace transitioning plan to support an individual and their manager through their personal transitioning journey," she added.
Overal agreed, emphasising that culture is important, highlighting measures such as encouraging employees to use pronouns in email signatures and meetings.
She said: "Introducing yourself by saying 'Hi, I am [name], my pronouns are [he/him]' makes it feel more comfortable for trans people to share their pronouns and avoid being misgendered. Policies that make clear this is permissible."
T. Rowe Price pointed to the firm's pronoun guide, its PRIDE organisation, and events and webinars the firm holds to spread awareness of LGBTQ+ issues.
The firm gave examples of these talks, such as one on parenting LGBTQ+ children, or inviting a high-profile UK trans couple to speak about the effects of gender constructs and expectations on trans people.
Transition and recruitment
Overal said private healthcare was vital for firms looking to improve conditions for trans employees, ensuring this includes trans healthcare, as "medical transition can be very expensive or involve incredibly long waiting lists".
T. Rowe Price pointed to its UK transitioning at work policy, which sets out its commitment "to ensuring that trans associates are treated with dignity and respect and are not disadvantaged in the workplace".
The policy supports transitioning associates with reasonable paid time off, along with a step-by-step guide for those seeking or undergoing gender affirming care.
Meanwhile, Morningstar highlighted it will be implementing a transition and change in gender expression policy, which will include a transition and gender change expression plan, and guide, as well as extensive education and training guides on trans issues.
The firm already has a policy in place that covers bullying and harassment in the workplace and has completed an audit on its benefits offering. It also regularly engages with its benefits partners to get a clear picture of what benefits are available to its LGBTQ+ employees.
Furthermore, Morningstar said it had launched a campaign to roll out specific training on trans awareness globally. 
"Morningstar UK office has also implemented an all-gendered bathroom facility, with a view to roll out across other offices in EMEA, where we can," it added.
All asset managers that responded also emphasised the importance of focusing on DEI objectives and support services when hiring and onboarding.
T. Rowe Price highlighted the guidance it provides to hiring managers and interviewers, while regularly posting job adverts on myGwork, an LGBTQ+ professional networking platform.
Meanwhile, Morningstar said it was in the process of designing a specific recruitment policy based on the transition and change in gender expression policy.
Overal said that during her recruitment process for Fidelity, she was open about her status as a newly out trans woman.
"Nobody batted an eyelid or caused me to feel concerned at all," she said, leading her feeling safe working at the firm.
Kaiser also pointed to new areas that Fidelity was examining, such as a comprehensive LGBTQ+ inclusive procurement framework to embed the firm's commitment to diversity and inclusion throughout its supply chain, and supporting conversations to explore an LGBTQ+ lens in sustainable investing.
Checkout latest world news below links :
World News
||
Latest News
||
U.S. News
Source link