Europe
Revealed: Why a glass of red wine can give some of us headaches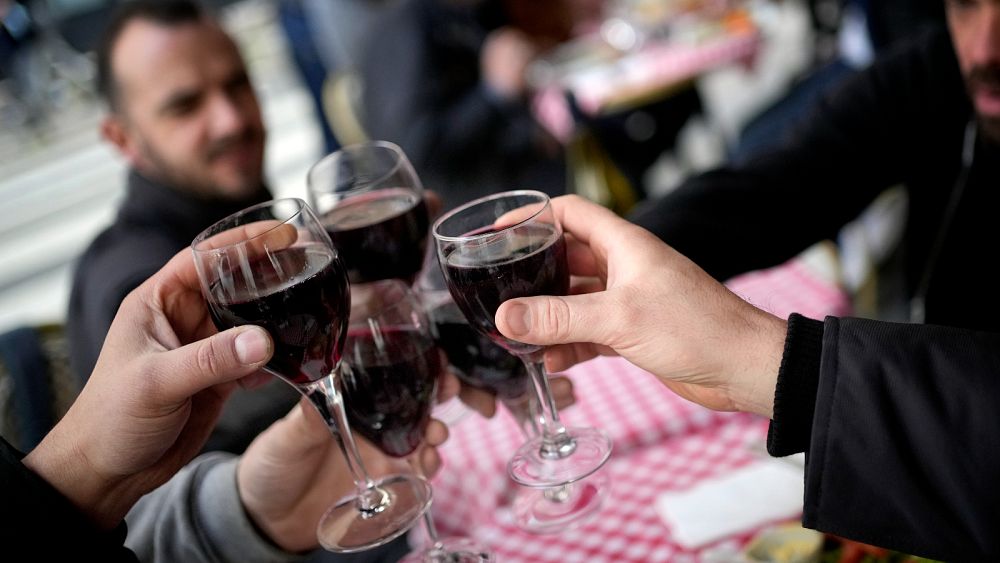 Some people get a headache within 30 minutes to three hours after indulging in one or two glasses of red wine.
Scientists may have an explanation as to why some people get a headache after drinking a glass of red wine.
In a new study, researchers at the University of California in the US found that a flavanol found in red wine may interfere with the metabolism of alcohol and lead to a headache.
The flavanol in red wine is called "quercetin" and is considered a healthy antioxidant that is even available as a supplement.
"When it gets in your bloodstream, your body converts it to a different form called quercetin glucuronide," said Andrew Waterhouse, one of the study authors and a professor emeritus with the University of California, Davis viticulture and oenology department.
"In that form, it blocks the metabolism of alcohol," he added.
The researchers studied the effect of certain flavanols on a specific enzyme (known as ALDH2) and published their findings in the journal Scientific Reports this week.
They found that quercetin inhibited this enzyme the most, and can thus cause an accumulation of a toxin called acetaldehyde.
"Acetaldehyde is a well-known toxin, irritant and inflammatory substance," said Apramita Devi, a postdoctoral researcher at the University of California, Davis.
"Researchers know that high levels of acetaldehyde can cause facial flushing, headache and nausea," she said.
Alcohol commonly associated with headaches
Headaches are very common and can affect nearly 16 per cent of the world's population daily, according to a 2022 study.
Alcoholic beverages are the most common dietary agents associated with them and are also known to induce headaches when consumed in large quantities.
Flavanols such as quercetin are present in wine, but two studies showed that the flavonol content in white wines was ten-fold lower than that in red wines, the University of California researchers said.
But the levels in red wine also change based on sunlight exposure, grape skin contact during fermentation and ageing.
"We postulate that when susceptible people consume wine with even modest amounts of quercetin, they develop headaches, particularly if they have a preexisting migraine or another primary headache condition," said co-author Morris Levin, a professor of neurology and director of the Headache Centre at the University of California, San Francisco, in a statement.
"We think we are finally on the right track toward explaining this millennia-old mystery. The next step is to test it scientifically on people who develop these headaches, so stay tuned".
They are planning a small clinical human trial led by the University of California, San Francisco.
Checkout latest world news below links :
World News
||
Latest News
||
U.S. News
Source link