Europe
Europe key to Syrian regime's amphetamine trade, finds report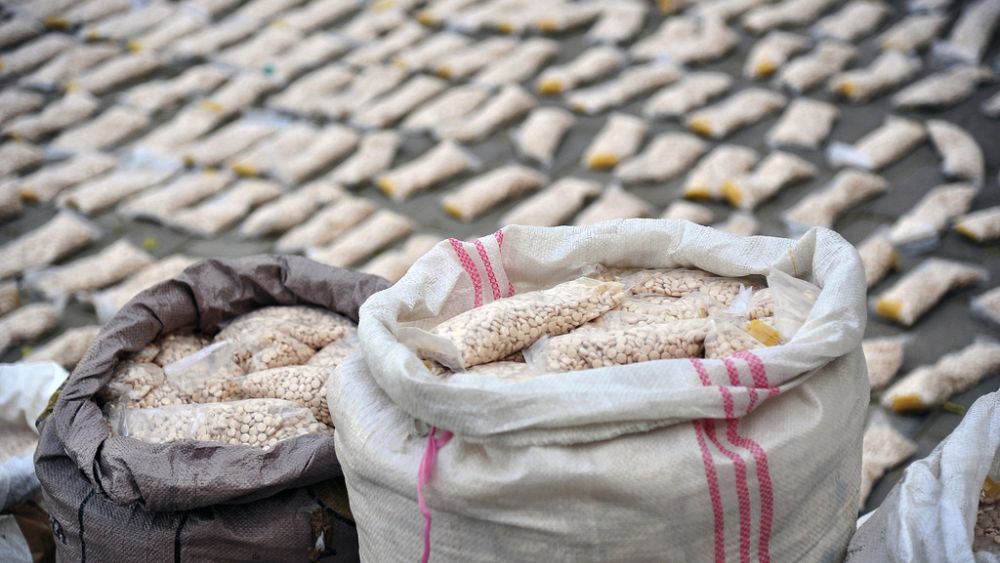 Europe has become the main transit route for Syrian Captagon tablets heading to the Middle East, according to the EMCDDA.
A new report has labelled Europe a key drug trafficking route. 
Filed by the European Monitoring Centre for Drugs and Drug Addiction (EMCDDA) and Germany's Criminal Police Office, the report detailed that European territory was increasingly used to traffic Captagon tablets to the Arabian peninsula.
Sold in pill or powder form, Captagon is a highly addictive, amphetamine-like drug that is popular in the Middle East. 
The little-known upper is mainly manufactured in Syria and Lebanon, and its primary market is Saudi Arabia. 
However, according to the report, Captagon trafficking involves either directly rerouting consignments through the European Union (EU) or the repackaging and forwarding of deliveries within the bloc.  
Militant groups linked to Bashar Al Asad's regime are increasingly using Europe as a trafficking route and are financially benefitting from the trade, it added. 
More than 127 million Captagon tablets have been seized by authorities since 2018, the report noted.
Italian police in 2020 seized some 84 million tablets, worth around a billion euros, in what was described as the "world's largest single operation of its kind." 
What exactly is Captagon?
Prominent in the 1960s as a drug for ADHD, narcolepsy, and depression, Captagon derives its name from one of several brands of fenethylline hydrochloride.
Fenethylline, an ingredient belonging to the amphetamine family, was later blacklisted by the UN in 1986, leading most countries to discontinue it. 
Usage has since resurged, however. 
Students take it for productivity; taxi, lorry drivers, and even soldiers use the drug to stay up and perform in their jobs, while those facing food insecurity seek out Captagon to stave off meals, Caroline Rose, Director of the New Lines Institute, explained to Euronews in June.
Production of the drug skyrocketed in Syria after the outbreak of civil war in 2011, despite a crackdown in Europe. 
Rose told Euronews the trade is a "key alternative revenue stream" for the Syrian regime, generating approximately three times the combined trade of the Mexican cartels. 
Europe shares blame for the Captagon trade
Other amphetamines are more commonly consumed than Captagon in Europe, such as speed or ecstasy.     
Based on information provided by seven European countries, consumption in the region is minimal compared to how many tablets are passing through.  
Captagon facilities exist in Europe, the report said. 
The Netherlands, the primary source of amphetamine for the European market, has seen the emergence of large-scale production sites for Captagon tablets, with one or two such facilities discovered annually. 
That's not where Europe's role ends. 
Although the report indicates no direct involvement of European criminal networks, "organised gangs in European countries work in coordination with the Assad family," according to Taim Alhajj, a Syrian investigative journalist.
"Drugs are the key to a large door of crime in any society, let alone in a country like Syria that lives in a state of security chaos," he added.
Checkout latest world news below links :
World News
||
Latest News
||
U.S. News
Source link