Entrepreneurs
The 7 Principles of Building a Successful Company While Enjoying Every Single Second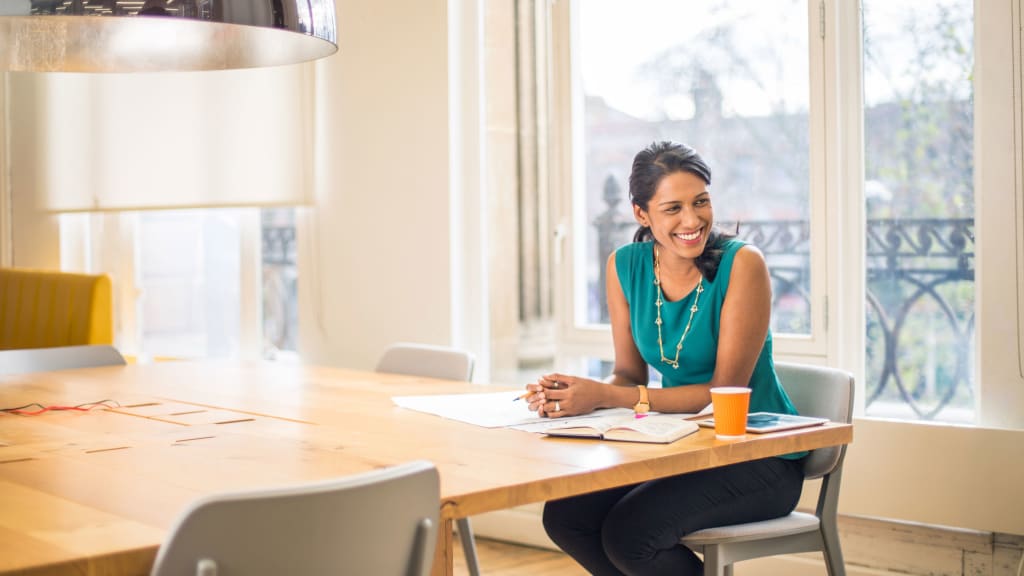 And here's my take on it.
Great talent doesn't just want more money, even if it's a major factor in their decision. They don't want more perks, either. 
They want to enjoy what they do. They want to grow. They want to become better leaders than they ever imagined they could become.
And this is what many companies forget, even when things are going great.
Here's my advice: Do not, for one second, lose your sense of self or your company's culture in that natural growth transition. 
It's easy to do, so always be mindful. This loss of self and loss of value placed on company culture is one of the reasons leaders get the reputation of being jerks. 
We feel the stakes are higher, even if they're not; we listen to people who weren't part of building our business and who don't know our culture; and we forget one of the most important core values: Enjoy the Ride.
Enjoying the ride, as a core principle, is how I grew Blinds.com to a successful exit to Home Depot. It's something I've lived by during and after my time leading Blinds.com.
Here are seven principles of enjoying the ride I live by every day, and you should, too:



The more impossible something seems, the more enticing it is to try.
Nothing is more exciting than trying to do the impossible. Nothing is more rewarding than actually doing it. You'll never regret riding the biggest and greatest roller coaster in the world. But the way up sure is scary!



The worst thing you can do is make your employees' jobs boring.
Boring jobs are perfect for underachievers. Exciting jobs allow your team to grow, learn, and advance. Give them something to look forward to.



The more serious you approach things, the more you'll enjoy them.
Business is serious stuff; enjoy the ride. Be intentional about everything you do. You'll like it that much more, and so will your team and, most importantly, your customers.



Feel sad for the death of loved ones; delight in life.
Take the time to notice when things are going well–and find the humor when they're not. Emotions are a natural part of life and business. Don't avoid them, but instead, respect what these emotions provide you.



Make gratitude part of your culture.
At Blinds.com, we communicated to associates through expressions of gratitude. We didn't offer snacks and free food because it was a talent retention tool. We did it for the same reason we invite guests to our home: we are thankful for them and want to enjoy our time together with sustenance.



Learn from your competitors, but play your own game.
There's nothing wrong with mimicking your mentors or competitors. But once you make it your own, you'll get to choose your destiny. Competition is nothing but a game, and there's always room for improvement. 



Take holiday parties seriously. It's more than fun; it's about appreciation.
I took great joy in our holiday parties every year, especially in surprising associates with a special gift. One year, I made personalized bobbleheads dressed as Superman or Superwoman for each employee, 70 at the time. It was expensive and difficult to pull off without tipping my hand. 
I wore a suit to the party that night, and during my comments, I told my staff that they were each a superhero and then pulled open my shirt to reveal a Superman t-shirt underneath. 
Everyone opened their gift box at that moment. It was one of my favorite experiences and why we named one of our meeting rooms in our new building "Bobbleheads."
It's something I'll never forget, and the same goes for much of the team. 
Whatever you do, don't forget to Enjoy the Ride.
There are many wonderful memories of this journey that didn't seemingly and directly add to our bottom line in any way, but the enjoyment made the entire company happier – and therefore more profitable.. 
At this stage in my life, Enjoy the Ride is my favorite core value because I understand it more fully now than ever before. 
It's never too late to start enjoying the ride.
Checkout latest world news below links :
World News
||
Latest News
||
U.S. News
Source link