Entertainment
Why Stranger Things Star Was So Relieved Season 4 Finally Released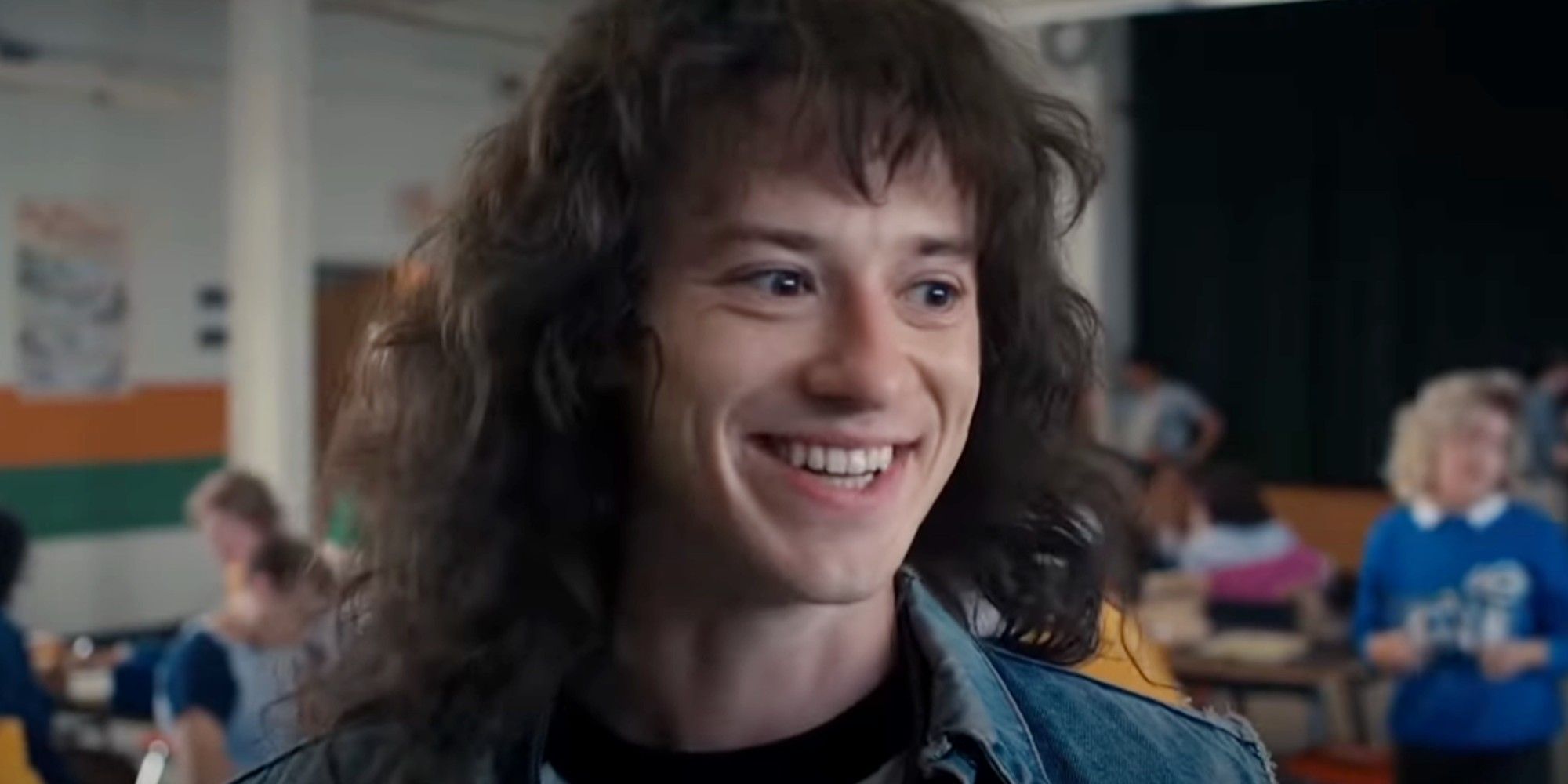 Exclusive: Stranger Things star Joseph Quinn reveals he was relieved once season 4 was released and he realized he didn't ruin the hit show.
Warning: This article contains Stranger Things season 4 spoilers.
Stranger Things star Joseph Quinn has revealed he was relieved once season 4 was released as a whole upon seeing fan reception to the show. Quinn joined the hit Netflix show for season 4 as metalhead and Hawkins High School's Dungeons and Dragons DM Eddie Munson. Stranger Things season 4, volume 2 released on July 1 and has already turned the internet upside down with its shocking twists.
Introduced in the season premiere, Eddie's Stranger Things story takes off when he is framed for a series of gruesome murders. He is initially forced into hiding, but soon finds himself caught up in Hawkins' typical paranormal issues after Dustin Henderson (Gaten Matarazzo), Max Mayfield (Sadie Sink), Nancy Wheeler (Natalia Dyer), Steve Harrington (Joe Keery), and Robin Buckley (Maya Hawke) fill him in on the truth behind the murders. Eddie quickly became a major fan favorite in Stranger Things season 4, which only made his death in the finale even more devastating. While his time was brief, the character and Quinn's performance quickly solidified Eddie as an all-time great. Now, Quinn has revealed season 4's release has pleased him.
Related: Of Course Eddie's Upside Down Song Was Perfect!
In an exclusive interview with Screen Rant, Quinn reveals he feels relieved now that the full season has premiered, with the prolonged time in the run-up to release escalating concerns. When joining a major show like this, there is always pressure, but Quinn admits that the debut of Stranger Things season 4 – and the exuberant fan reception – has eased his concerns. Check out Quinn's response below.
"How am I feeling? I'm certainly more encouraged than I was and it's been such a prolonged process with the pandemic and with the ambition of the season, there was no way that it couldn't be just a mammoth process. So I think with the first batch of episodes coming out, I was very relieved to have not ruined Stranger Things, or that's kind of what I gathered from people's reactions. So yeah, there's been a big exhale with this next batch. As I said, I haven't seen nine yet, I'm just kind of curious and intrigued to see how they tie it all together. I think it's a remarkable achievement in storytelling to spin these three plates over nine episodes and keep them all spinning."
Quinn previously discussed how his unusual audition process for the role of Eddie made him concerned about his work on Stranger Things. Now, as Quinn mentions, it's clear that the pandemic further messed with his perception of his own performance. He was first cast as Stranger Things' Eddie back in November 2020. Had the pandemic not gotten in the way, season 4 would've premiered in 2021. Instead, Quinn had to wait even longer to see how the fans would respond to Eddie and his gripping story.
Despite his concerns prior, Quinn has quickly solidified himself as a Stranger Things fan favorite through his portrayal of Eddie Munson. As a newcomer to a large franchise like Stranger Things, Quinn's fears are understandable. The series has a large fanbase, and their potential reactions could easily become overwhelming. However, Eddie endeared himself to fans within Stranger Things season 4's first volume due to his nonconformist nature and surprising heart. With Quinn endorsing a potential "Justice for Eddie" online campaign, it is clear the actor is pleased and happy with the impact his role made on the audience. It was a longer than expected wait, but now he can enjoy the release like everyone else.
Next: Hang On, Did Stranger Things' Other Characters Just Forget About Eddie?
90 Day Fiancé: Jenny's Stylish Traditional Indian Looks After Weight Loss
About The Author

Checkout latest world news below links :
World News || Latest News || U.S. News

Source link