TV News
State Workers Protest Unfunded Raises, Contracts – Boston News, Weather, Sports | WHDH 7News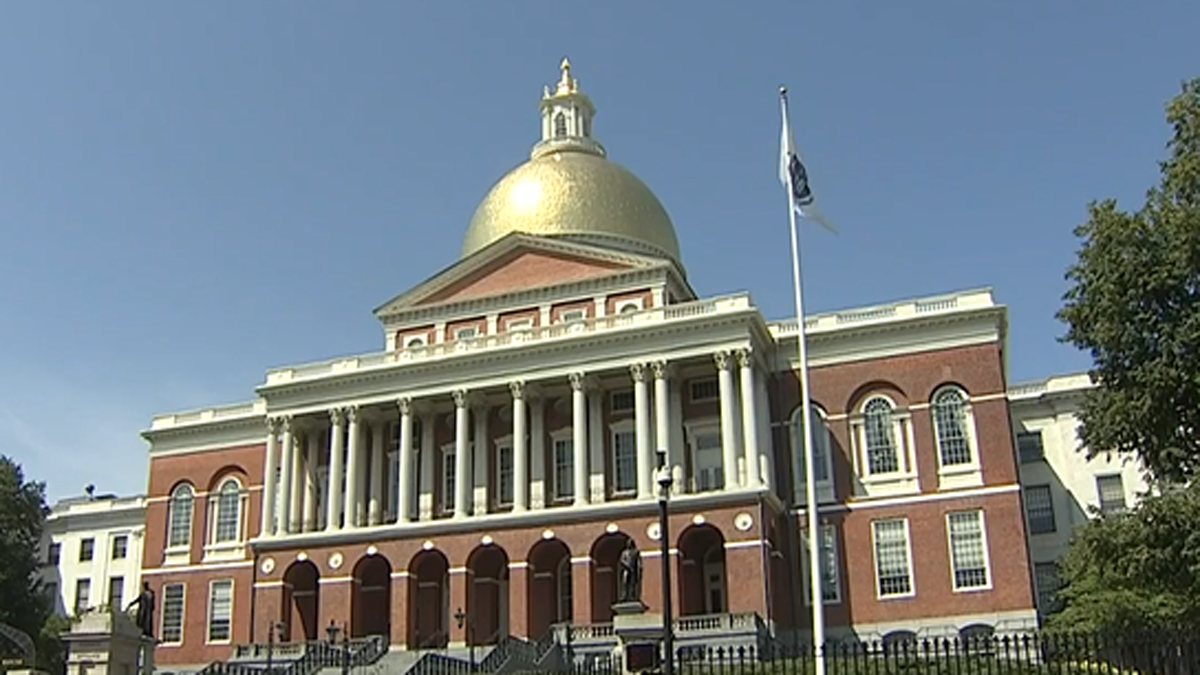 Hundreds of state workers whose raises are tangled up in overdue budget bill disputes vented their disdain for lawmakers on the front steps of the capitol building Monday, with one union member saying public employees were being "held hostage" by the Legislature's "political posturing."
Chants of "Shame, shame," and "Do your job" echoed on Beacon Street as the employees expressed disgust with elected officials who for months have left collectively bargained raises for tens of thousands of workers unfunded.
"The Legislature has failed to keep its promise," said NAGE member Chris Cook. "And it's not just a promise, it's a contractual obligation. … We are not here to ask for help, we are not here to beg for charity. We are here to demand our contractual rights that we earned."
The House and Senate adjourned their final formal sessions of 2023 last week, punting the unfinished spending bill forward to informal sessions that are set to stretch into January. There are deep wells of support in both branches to fund the contracts, but the bill is hung up due to disagreements between House and Senate Democrats over managing the emergency shelter crisis, and other matters.
Both versions of the final fiscal 2023 spending bill contain more than $300 million to fund the union contracts.
Among the workers on the State House steps was someone dressed in a Grinch costume carrying a sign that read: "How The Legislature Stole Christmas."
Claudine Barnes of the Mass. Community College Council said her union's members are waiting to receive two and a half years' worth of retroactive pay raises.
"We come from the best public higher education system in the entire country. But you wouldn't know it by how we get paid," Barnes said.
"I thought we were essential," someone called out from the steps. "Yeah. Do your jobs," Barnes said, directing her comment at the legislators under the Golden Dome.
Department of Children and Families social worker Ethel Everett, a member of SEIU 509, said it would be "unacceptable" for Thanksgiving to arrive on Thursday without funding for the raises on Gov. Maura Healey's desk. Healey filed the bill with lawmakers in September.
Everett said DCF social workers are worried about things like mortgages, rent, and car payments — for automobiles they use to transport children around the state.
"The governor and the Legislature expect us to do our jobs, and guess what? We do. Now you do your job. Stop playing politics with our lives and with our families, and fund the public sector collective bargaining agreements now, without delay, without excuses, without fail. Public workers are citizens of the commonwealth too. Do your job," she said.
Susan McNeil, state vice president of the Association of Professional Administrators, said it felt as if the union members were pawns in a political game.
"We are outraged and insulted that our contracts … are now being held hostage by our Senate and House representatives while we are handcuffed and forced to be bystanders and human fodder to these bureaucratic and onerous proceedings," she said. "… We do not deserve to be punished, held hostage, or financially harmed by the political posturing games you play."
Sen. Marc Pacheco stood in the crowd in support of the organized workers.
"I mean, it's been negotiated, they've been waiting. They're absolutely correct. You know, there's no reason why we have waited this long to have these contracts … implemented and funded. It's just not fair," the Taunton Democrat told the News Service. He added, "It's really ridiculous that it's come to this. Because it should not have come to this. There's no need for us to be in the situation that we're in right now."
Earlier Monday, more than 100 public sector employees crowded into the House and Senate galleries to make their presence visible to the five lawmakers on hand for otherwise uneventful informal sessions.
In the Senate, Sen. Patrick O'Connor addressed the workers from the floor, saying in a short speech that "it is my hope" that agreement can be reached "as soon as possible" to move the raises forward.
"As a conferee in the supplemental budget, I'm very restricted in what I can say," said O'Connor, one of six lawmakers on the conference committee, "but I wanted to let you know on behalf of myself and many of my colleagues that you are heard, seen, and respected. I know you fought hard for your well-deserved raises that were part of a fairly negotiated, collectively bargained agreement."
Sen. Will Brownsberger said from the Senate rostrum that he "strongly endorses" O'Connor's statement.
The House Republican Caucus fired off a letter to Rep. Aaron Michlewitz, Sen. Michael Rodrigues, and the rest of the conferees Monday, calling for the select group to issue a partial report on the closeout budget to fund the collective bargaining agreements "as soon as possible." Minority Leader Bradley Jones Jr. and the rest of the caucus wrote that "we are confident there will be no issue with taking up such a bill during informal sessions."
"Despite the many unresolved differences … there is a clear consensus in both branches to fund these new contracts, most of which were agreed to many months ago," the letter said. " … We understand the complexities the Conference Committee faces in negotiating a compromise agreement on the final deficiency budget, given the many areas of disagreement that exist. However, we feel strongly that the lack of agreement on other unrelated areas of the closeout budget does not justify continuing to hold up indefinitely the funding of these CBAs, for which there is both bipartisan and bicameral support."
After the House gaveled out just before 1 a.m. Thursday morning, House Speaker Ronald Mariano told reporters there were areas of House-Senate agreement among the potpourri of items crammed into the budget bill, but said moving one part of the bill forward — like the union contracts — was complicated.
"There are, obviously there are [areas of agreement]. But reporting it in part has a specific set of problems that we ran into," Mariano said, without elaborating on the problems.
Pacheco, speaking to the News Service at Monday afternoon's rally, said he had talked with Mariano about that possibility.
"I actually bumped into the speaker right after session the night that they adjourned. And I asked him if he was, you know, can we put this out separately? And he said yeah, we can do that," Pacheco said. "So I'm waiting for it to be done."
Dave Foley, president of SEIU 509, was one of several union representatives lobbying at the ropeline outside the House Chamber last week during the final formal sessions of the year. He described how the conversation shifted over the course of Wednesday night into the wee hours of Thursday as optimism faded.
"And then around a little after 12:30 [a.m.], they all started filing out. So we walked over to the crowd, and you know, it's their last day of work before six weeks of vacation, they're all in a good mood. And they said, 'Yeah, we gaveled out, they're done, they put it in a conference committee.' And our faces, the union reps who were there, our faces just dropped," Foley said. "And we made them walk past all of us and look in our eyes. It was just, we were all disgusted."
For Auditor Diana DiZoglio, who is in the midst of attempting to apply her auditing powers to the Legislature, lawmakers' failure to wrap up the bill last week provided yet more fodder.
"Right now, you may have heard, we are auditing the Legislature," DiZoglio said as the crowd began cheering. "Why are we auditing the Legislature? Well, you might have heard that there were conversations going on in the middle of the night while many of you were trying to get some rest to head to work the next day. And under the cloak of darkness, in the middle of the night, when this job was already supposed to have been done, conversations fell through the cracks, contracts didn't get funded, decisions and the lack thereof were being made behind closed doors where none of us had access to what was happening."
McNeil said the 100 unions involved represent more than 50,000 state employees.
"The cold weather and holidays are here. You have the power to help 50,000 Massachusetts families now," McNeil said.
Christine Boseman Burns, a 33-year employee at UMass Boston, put it bluntly:
"Get up off of your butts, and give us our money," she screamed from the base of the State House steps.
(Copyright (c) 2023 State House News Service.
Checkout latest world news below links :
World News
||
Latest News
||
U.S. News
Source link