TV News
'Quantum Leap' and 'Magnum' Return, CW's Canadian Fixation, Chucky in the White House, All About Beckham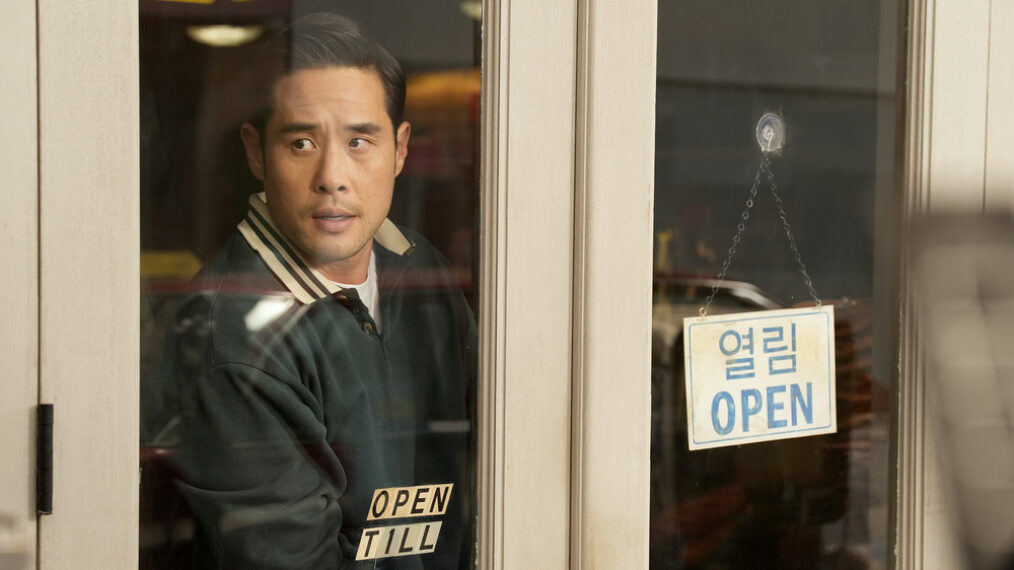 On an unusually busy Wednesday, NBC offers new episodes of its Quantum Leap and Magnum P.I. reboots. CW premieres two new dramas from Canada. A new season of Chucky finds the killer doll living in the White House. Netflix presents a biographical portrait of soccer star David Beckham.
Quantum Leap
The good news: NBC had the forethought to keep some shows in production before the strike shutdown, resulting in new episodes for Season 2 of the time-tripping reboot. The bad news, for Dr. Ben Song (Raymond Lee) anyway, is that he's still leaping through history. Turns out he didn't find his way home in last season's cliffhanger, and we'll find out why in the premiere, which lands Ben in 1978 on board a top-secret military flight that crash-lands in Russia. Even before Putin, this can't be seen as a positive development.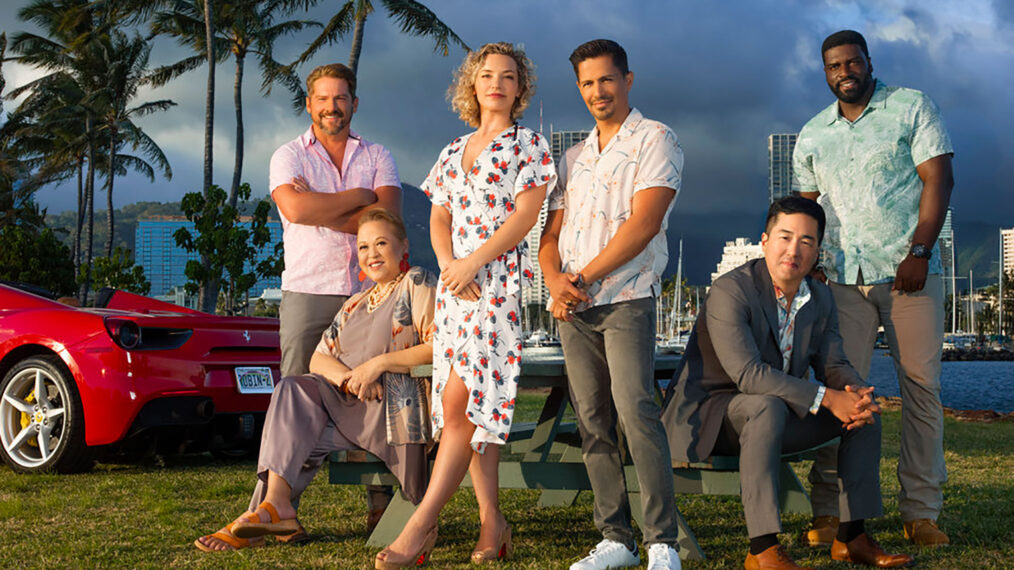 Magnum P.I.
Expectations are high for what NBC is (for now) regarding as the final 10 episodes of the Hawaii-set action drama. "Expecting" in the sense of "maybe baby" rumors regarding the blossoming romance of Magnum (Jay Hernandez) and Higgins (Perdita Weeks), who take on a dangerous new client as the season resumes. Elsewhere, T.C. (Stephen Hill) is recovering from a bullet wound, necessitating a move to a veterans' rehab facility with the help of Kumu (Amy Hill) and Shammy (Christopher Thornton).
Sullivan's Crossing
Anyone else getting a WB vibe these days (as in the beloved network that morphed into the current in-transition entity back in 2006)? With The CW turning away from its previous (and costly) slate of superhero/genre-heavy programming, the new lineup leans heavily on Canadian imports, including this romantic drama featuring One Tree Hill's Chad Michael Murray and Gilmore Girls' Scott Patterson. (Both of those shows were established on The WB before ending their runs on The CW.) Morgan Kohan stars as neurosurgeon Maggie Sullivan, who (in a scenario that sounds an awful lot like The CW's summer import Moonshine) leaves the big city of Boston when her personal life implodes and returns to her childhood nest, the titular campground operated by her estranged father, Sully (Patterson). And as if there weren't already a Hallmark aura to this premise, she soon clashes with Cal (Murray), the "irritating yet handsome mysterious stranger" who's helping Sully around the place.
The Spencer Sisters
If those Gilmore Girls had added solving crimes to their resumé, the result could be something like this light mystery starring Caroline in the City's Lea Thompson and Stacey Farber as Victoria and Darby Spencer, a mother and daughter who (according to a running gag) are often mistaken for sisters. Darby is a former cop who returns home after a career setback, joining mystery novelist mom Victoria as they set up the Spencer Sisters Detective Agency to tackle cases. Their first client is a friend of Darby's who's accused of plagiarism.
Chucky
And you thought President Biden's dog had bite. The killer doll returns in the third season of the campy horror romp, and he's setting up shop in (of all places) the White House, where Chucky has somehow befriended the president's (Devon Sawa) lonely and impressionable son, Henry (Callum Vinson). Can the teen trio of Jake (Zackary Arthur), Devon (Björgvin Arnarson) and Lexy (Alyvia Alyn Lind) stop the possessed plastic psycho before it gets its hands on the nuclear codes? First, they have to find Lexy's missing sister, Caroline (Carina London Battrick). Followed on Syfy by Season 2 of SurrealEstate (10/9c), with new haunted houses for Luke Roman's (Tim Rozon) agency to exorcise and put on the market—although there's probably little they can do about those truly frightening interest rates.
Beckham
The world-famous soccer star David Beckham kicks it with candor in a four-part docuseries tracing his rise from working-class East London to the global spotlight on the football pitch. His celebrity romance with Spice Girl Victoria Beckham catapulted them into the frenzy of the tabloid culture, and both share their story in interviews, joined by family members, friends and teammates who were eyewitnesses to an incredible and lucrative career.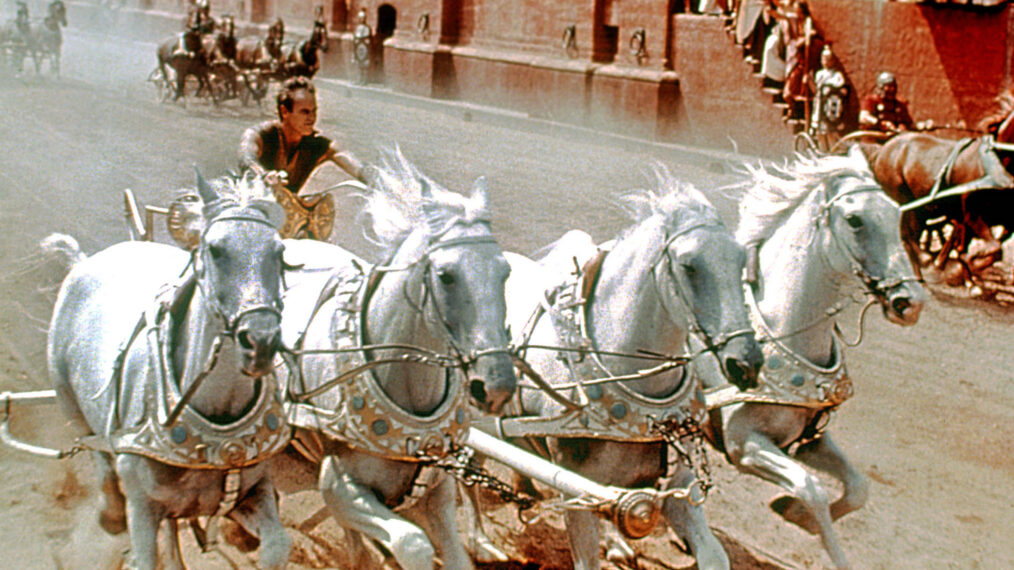 Ben-Hur
October's "Star of the Month" is Charlton Heston, who would have turned 100 today. Each Wednesday, TCM will blanket the day and night with his movies, and this week's centerpiece is his Oscar-winning performance in director William Wyler's 1959 Biblical epic. Other highlights: Wyler also directed Heston in 1958's Western The Big Country (2:30 pm/1:30c), and Heston played the title role in Sam Peckinpah's 1965 Western Major Dundee (5:30 pm/4:30c).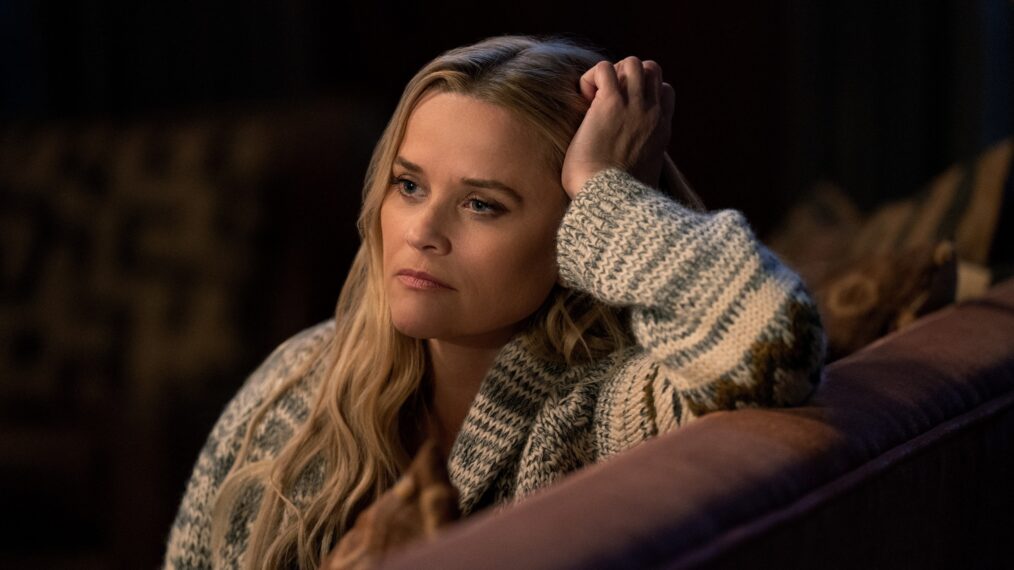 The Morning Show
A pivotal episode of the glossy media melodrama flashes back to the pandemic era of 2020, when Bradley (Reese Witherspoon) retreats to Montana with Laura (Julianna Margulies) while Alex's (Jennifer Aniston) fame grows during lockdown. Against a backdrop of Black Lives Matter protests and more national turmoil, Bradley's decision to jump into the fray during the January 6 insurrection has unexpected consequences for her and for the UBA network.
INSIDE WEDNESDAY TV:

ON THE STREAM:

The Sixth Commandment (streaming on BritBox): Two first-rate British character actors, Timothy Spall and Anne Reid, star in a three-part crime docudrama as, respectively, an inspirational teacher and his religious neighbor who become targets of a cunning young student (Éanna Hardwicke).
Why Not Us: Grambling Dance (streaming on ESPN+): The documentary franchise's fifth season devotes eight episodes to the acclaimed HBCU dance line of the Orchesis Dance Company at Louisiana's Grambling State University.
Louis Tomlinson: All of Those Voices (streaming on Paramount+): A documentary feature goes behind the scenes of the musician's 2022 World Tour for an intimate account of Tomlinson's career path from One Direction member to solo artist.

Checkout latest world news below links :
World News || Latest News || U.S. News

Source link