TV News
Grammys, Pedro Pascal on 'SNL' and 'Last of Us,' 'Titanic' at 25, '1923' Returns
Grammy Awards
SUNDAY: Trevor Noah hosts the music-filled ceremony honoring the recording industry from L.A.'s Crypto.com (formerly Staples) Arena, with Beyoncé leading the nominations and poised to make Grammy history. Highlights include a mega-salute to the hip hop genre on its 50th anniversary, introduced by LL Cool J with Questlove as producer and musical director as The Roots provides music for a lineup including Busta Rhymes (with Spliff Star), Missy Elliott, Grandmaster Flash, Ice-T, Lil Baby, Lil Wayne, Method Man, Nelly, Public Enemy, Queen Latifah, Run-DMC, Salt-N-Pepa, Big Boi, De La Soul, GloRilla and more. The In Memoriam section includes a tribute to Loretta Lynn with Kacey Musgraves performing "Coal Miner's Daughter" and Mick Fleetwood joining Sheryl Crow and Bonnie Raitt in a tribute to Christine McVie, performing "Songbird." Other scheduled performers include Stevie Wonder, Smokey Robinson and nominees Chris Stapleton, Lizzo, Bad Bunny, Mary J. Blige, Brandi Carlile, Sam Smith, Luke Combs, Steve Lacy and Kim Petras.
Saturday Night Live
SATURDAY: Pedro Pascal is having quite the TV moment. The Game of Thrones veteran will return as The Mandalorian on Disney+ in March, even as his HBO hit The Last of Us continues its hit first season. He's now been tapped to host SNL for the first time, with Coldplay performing as musical guest for their seventh gig. Will Baby Yoda make a reappearance—or maybe a cameo by his Last of Us traveling companion (Bella Ramsey)?
The Last of Us
SUNDAY: After last week's emotionally charged detour, the road trip resumes for Joel (Pedro Pascal) and Ellie (Bella Ramsey), the latter savoring all of the new sensations for better or worse that the outside world has to offer. She also keeps trying to crack Joel's brooding shell with corny jokes—but things get serious when they enter Kansas City, where a harrowing roadblock awaits. (To no one's surprise, HBO recently renewed the series for a second season.)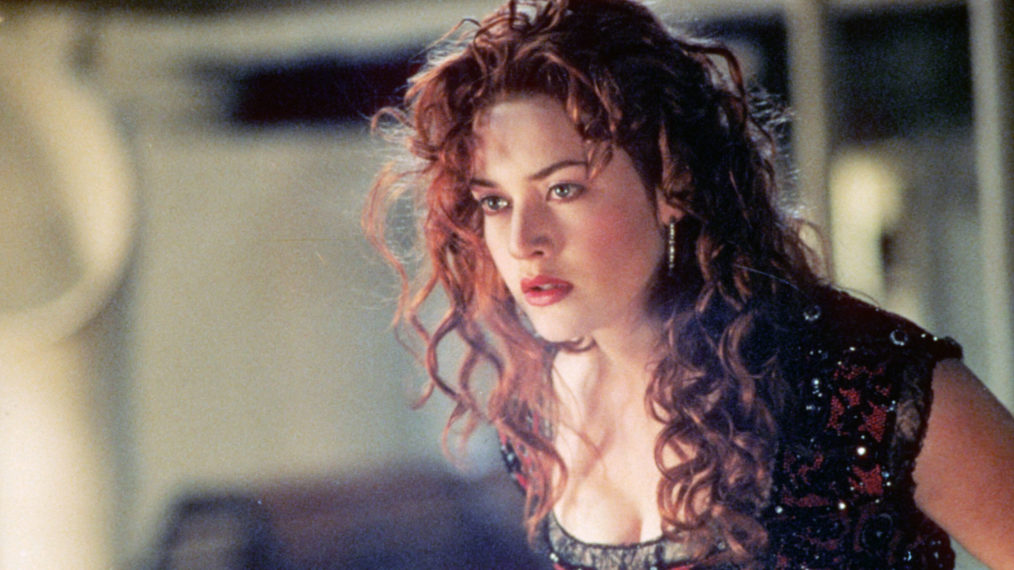 Titanic: 25 Years Later with James Cameron
SUNDAY: In advance of his Oscar-winning movie Titanic's theatrical re-release later this week, the director revisits the film, and its legendary subject, with a special digging into issues involving the ship's sinking and rediscovery. Cameron also addresses the fan debate over whether the movie's hero Jack (Leonardo DiCaprio) really had to die that fateful night, gathering experts on hypothermia to analyze whether he could have hung on with Rose (Kate Winslet) so both might have survived.
1923
SUNDAY: Another no-brainer: On the eve of the Yellowstone prequel's return from a new year's hiatus, Paramount+ announced the show's renewal for a second season. (Unlike the one-and-done 1883.) Presenting its first episode since Jan. 8, 1923 picks up the story of Spencer (Brandon Sklenar) and Alexandra (Julia Schlaepfer) as they begin their long trek from Africa to Montana, where a range war is waiting for them courtesy of Dutton foes Banner Creighton (Jerome Flynn) and tycoon Donald Whitfield (Timothy Dalton). In other prairie news, Native American Teonna Rainwater (Aminah Nieves) seeks a safe haven after fleeing the abusive boarding school.
All Creatures Great and Small
SUNDAY: Another lovely episode of the heartwarming 1930s drama puts housekeeper Mrs. Hall (Anna Madeley) center stage as she travels to meet her estranged son Edward (Conor Deane) for an emotionally fraught reunion before he heads to Navy training. Back home, Tristan (Callum Woodhouse) takes over household and kitchen duties while Siegfried (Samuel West) mentors a young boy spending the day at the vet's office as part of a work experience program. (If you don't get a lump in your throat over the case of an injured dog, I pity you.)
TRIBUTES:
Nostalgia channels remember two beloved sitcom stars who recently passed away. In honor of Laverne & Shirley's Cindy Williams, Decades presents a 36-episode weekend binge of classic episodes starting Saturday at 12 pm/ET (through Sunday at 6 am/ET). On Sunday, MeTV presents four Laverne & Shirley episodes that Williams picked as her favorites in a two-hour block starting at 4 pm/ET. Decades follows its Cindy Williams tribute with a 48-episode salute to Lisa Loring, who played young Wednesday Addams on TV in the 1960s cult classic The Addams Family. The 24-hour tribute airs from 6 am/ET Sunday to 6 am/ET Monday.
INSIDE SUNDAY TV:
Gwen Shamblin: Starving for Salvation (Saturday, 8/7c, Lifetime): Dirty Dancing's Jennifer Grey stars in a docudrama about the notorious founder of the Tennessee-based Remnant Fellowship Church and Weigh Down Workshop who led a weight-loss cult until a May 2021 plane crash.
Sweeter Than Chocolate (Saturday, 8/7c, Hallmark Channel): Kicking off the channel's "Loveuary" movie lineup, Eloise Mumford stars as a chocolatier rumored to have the secret recipe for love. A local TV reporter (an Jeannotte) decides to investigate.
Bellator MMA (Saturday, 9/8c, CBS): On the main card: two world title championship bouts, with MMA Heavyweight World Champion Ryan Bader facing #3 Fedor Emelianenko and Middleweight World Champion Johnny Eblen fighting it out with #3 Anatoly Tokov.
60 Minutes (Sunday, 7/6c, CBS): As a Grammys prelude, Jon Wertheim visits the Red Hot Chili Peppers, while Lesley Stahl interviews the managing director of the International Monetary Fund.
All in the Family (Sunday, 8/7c, MeTV): The Norman Lear classic joins the nostalgia channel's lineup with a weekly two-hour block of four episodes.
Bullies of Baltimore (Sunday, 8:30/7:30c, ESPN): The latest 30 for 30 sports documentary celebrates the colorful reign of the 2020 Baltimore Ravens in their Super Bowl championship season, featuring a team reunion before a live audience.
American Pain (Sunday, 9/8c, CNN): A documentary follows the rise and fall of Florida-based opioid pill traffickers and twins Chris and Jeff George, whose illicit empire reaped more than $500 million while destroying countless lives.
Anne Rice's The Mayfair Witches (Sunday, 9/8c, AMC): Just renewed for a second season, the occult thriller delivers its most surreal episode to date, with Rowan (Alexander Daddario) and Ciprien (Tongayi Chirisa) desperately trying to escape a hallucinatory trap within the First Street House.
Murder in Big Horn (Sunday, 10/9c, Showtime): A three-part docuseries (all available for streaming and On Demand) explores the growing epidemic of missing and murdered Native American women, focusing on Montana's Big Horn Country, home to the Northern Cheyenne and Crow nations. Their stories are told from the point of view of Native families, journalists and local law enforcement officers who discuss the lack of answers, much less arrests.
Murf the Surf: Jewels, Jesus, and Mayhem in the USA (Sunday, 10/9c, MGM+): R.J. Cutler's four-part documentary profiles the late Jack "Murf the Surf" Murphy, who with his fellow "surfer dudes" pulled off the biggest jewel heist in U.S. history.
Checkout latest world news below links :
World News
||
Latest News
||
U.S. News
Source link