TV News
'Fire Country' Season 2 Promises 'Very Surprising' Starts to Character Stories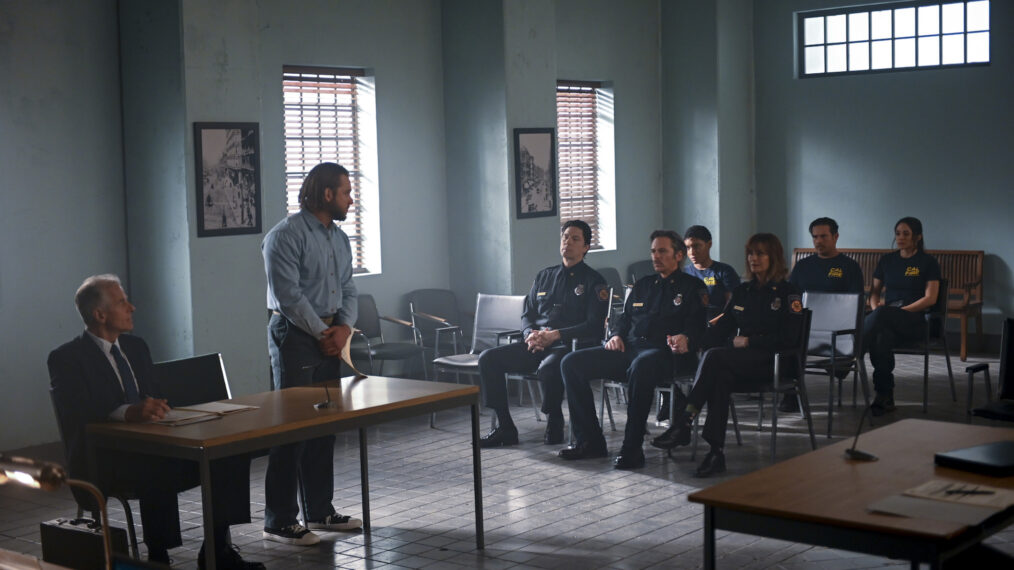 Writers rooms have opened for new seasons, with the WGA strike over (the ratification vote for the new deal with the AMPTP is ongoing through October 9, but they can get back to work in the meantime), and that means that the first details of what to expect for what's to come are starting to be released.
For Fire Country Season 2, "My goal is to, the first time we see each and every character, the audience will gasp and be shocked, everyone's story will be very, very surprising from the moment you see them," executive producer Tia Napolitano told Deadline.
It's still unclear just how long these upcoming seasons will be for broadcast network shows, though they won't be the typical 22. It's possible that Fire Country Season 2 could have 13 episodes, depending on how much longer the actors' strike lasts. (SAG-AFTRA and AMPTP met on Monday, October 2, and will meet again on Wednesday.)
Fire Country Season 1 ended on a couple cliffhangers and highly emotional notes. Bode (Max Thieriot) shocked his friends and family when, at his parole hearing, he painted himself as the bad guy at Three Rock — in order to keep his friend Freddy's (W. Tre Davis) wrongful conviction case from remaining in limbo, so he'd get out — and ended the season back in prison. That ended up dividing his parents, with Vince (Billy Burke) wanting Sharon (Diane Farr) to pull strings to get him out and her refusing to because she thinks she made things worse doing that in the past. She couldn't believe Bode again when he insisted he wasn't doing drugs.
Sharon "shut off" from Vince when she walked away from him at the end of the Season 1 finale, Farr told TV Insider in May (before the actors' strike). "They're in uncharted territory because for the first time, Sharon's not believing in him, which I think is probably forcing Vince to stand up for his kid in a way that he never has before. He's clearly disappointed in me for not playing the same role I always have where I save Leone men."
Added Burke, "That's what makes that relationship the heartbeat of the show: There's always going to be a lot of turmoil, but that sort of inseparability of those two, that relentless super glue that they have to each other hopefully is going to hold out."
There's also the matter of whether or not Vince's brother Luke (Michael Trucco) will donate a kidney to Sharon, given how complicated things got with the three of them after Luke made a move on her. Plus, Cara (Sabina Gadecki) revealed to her new boyfriend Jake (Jordan Calloway) that she has a daughter who may be her ex-boyfriend Bode's.
Fire Country, Season 2, TBA, CBS

Checkout latest world news below links :
World News || Latest News || U.S. News

Source link