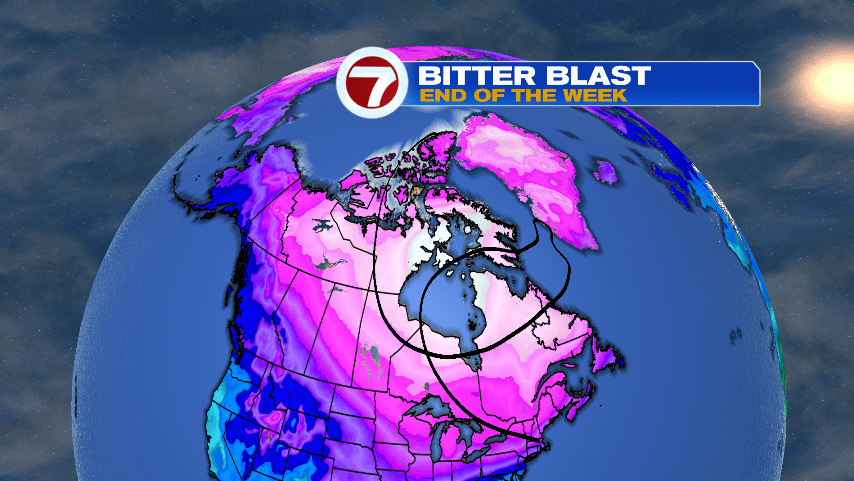 The days are getting longer but winter is still here and Mother Nature is about to remind us of that by the end of the week! Speaking of days getting longer, today was our first pre 7am sunrise in Boston! And in just three days, we'll have our first 5pm sunset!
And as we ring in our first 5pm sunset on Friday we'll also bring in the coldest air of the season. In fact, it quite possibly be our coldest air in years, likely since February 2016. The coldest air in years would be a shock on its own of course, but what will add salt to the wound is we're coming off of a top 3 warmest January on record for the city of Boston. January was one of those months where "average" temperatures felt cold, so below average temperatures felt even worse!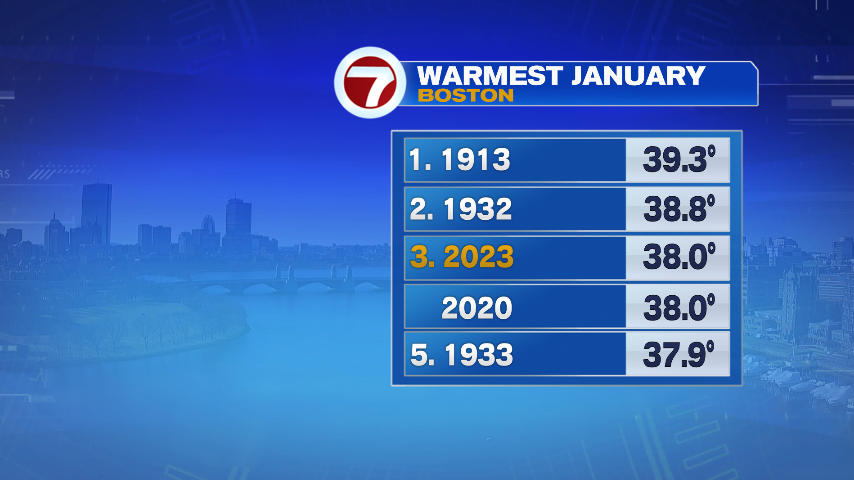 The cold air that's here for the end of the week is currently solidifying its cold characteristics in the Arctic Ocean. The black line you see on the map below is the track of our cold air mass as we progress over the next few days. The core of the cold will move from the Arctic Ocean, sit for a bit over Hudson Bay and the Northwestern Passages before plunging south to New England.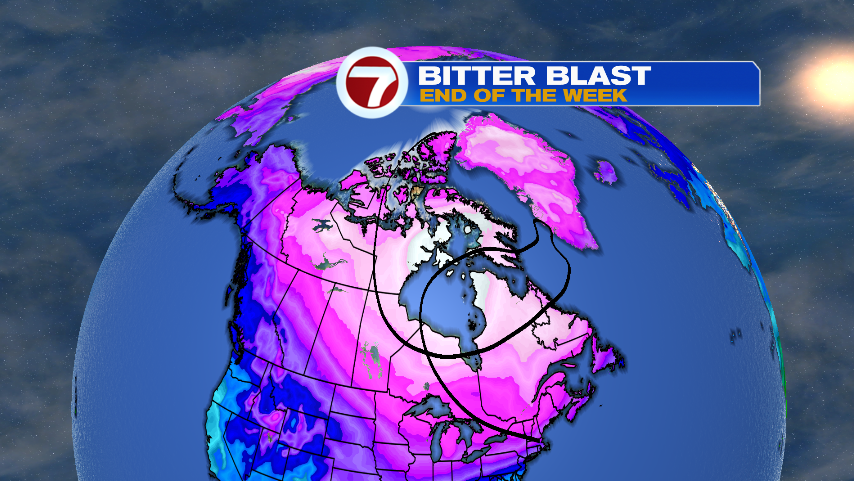 The good news is the inbound cold, while brutal, is going to be short-lived. As fast as the artic blast moves in, it will be kicked right back out by Sunday afternoon. Temperatures tomorrow (Wednesday) will be chilly but not out of the ordinary for early February. We'll get a little bump back to "average" on Thursday then the cold crashes in. The 30° you see on Friday is for Friday morning and temperatures will be in free fall all day as the bitter blast takes control.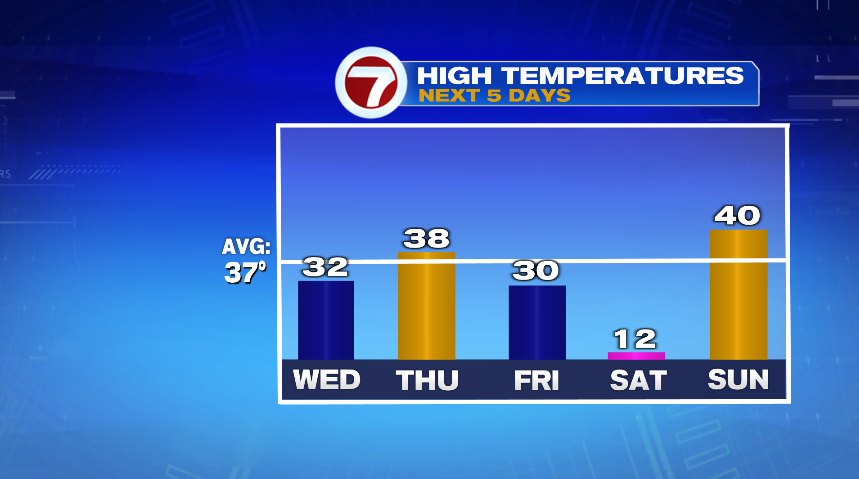 Two things to note on the temperature chart above. First, the 30° on Friday is deceiving. I said that before, but want to make sure to hit the point that Friday is not just a chilly day. By the time you head home from work on Friday, temperatures will be in the teens and by late Friday evening, single digits. Saturday morning we'll be well below zero for our air temperatures and Saturday afternoon will rebound to the low teens. Sunday will be a cold start again but a nice rebound in the afternoon, heading back to near 40°.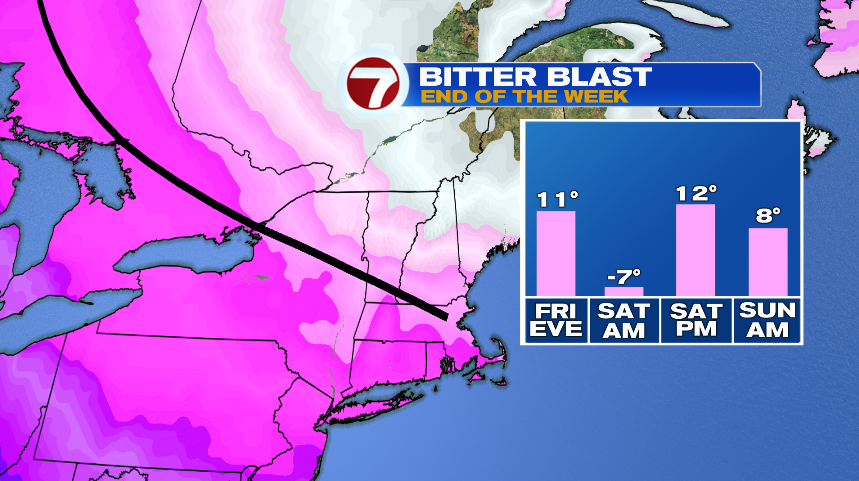 As we all know in New England, the cold is only half of the battle. When you throw some wind into the mix it makes it feel so much worse. And there will unfortunately be wind that accompanies the cold air. Below is a timeline of future wind chills Friday and Saturday. These are dangerously cold wind chills. Frost bite can happen in the matter of minutes.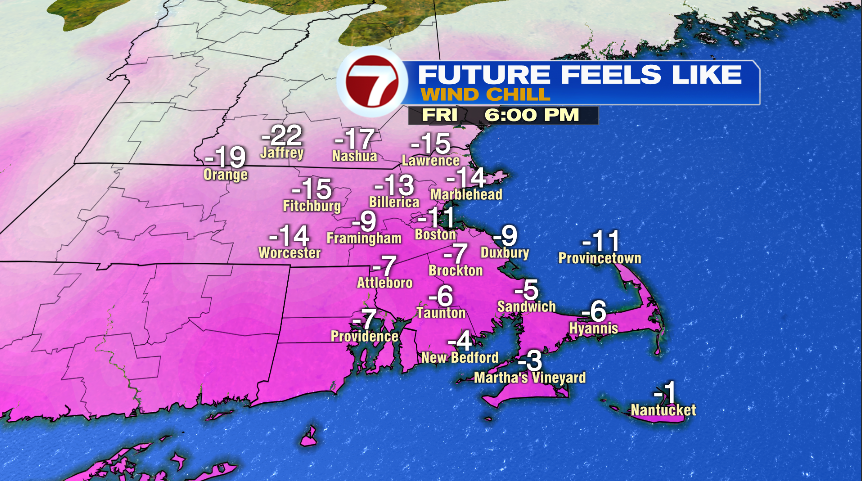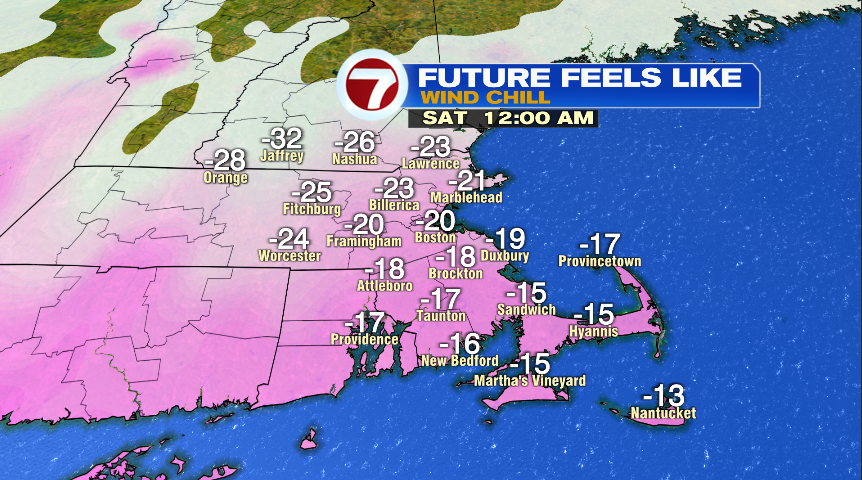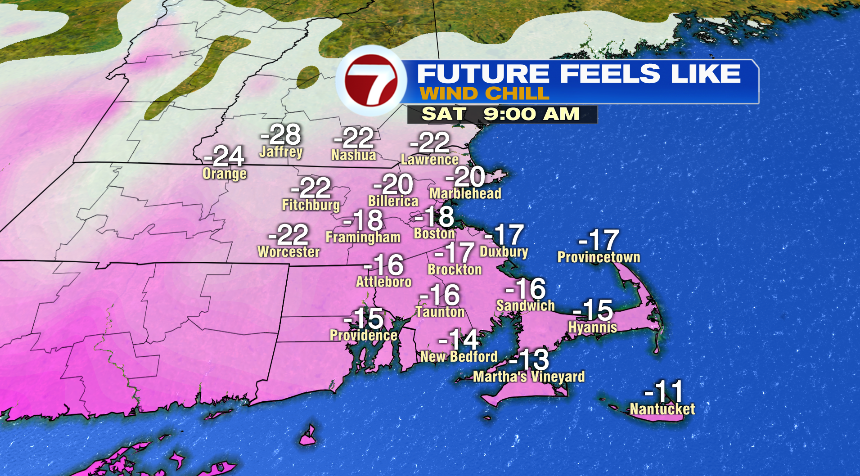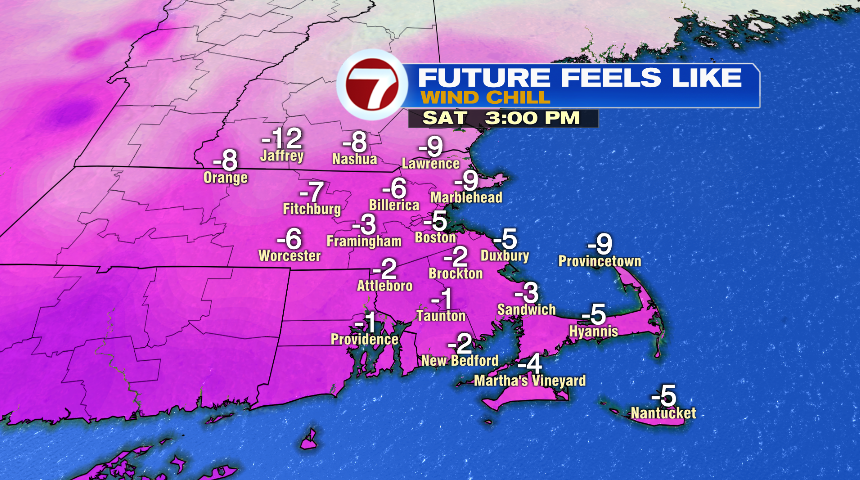 Checkout latest world news below links :
World News
||
Latest News
||
U.S. News
Source link