Entertainment
Top Gun Actor Calls Out Script Edit Writing Out Latino Lead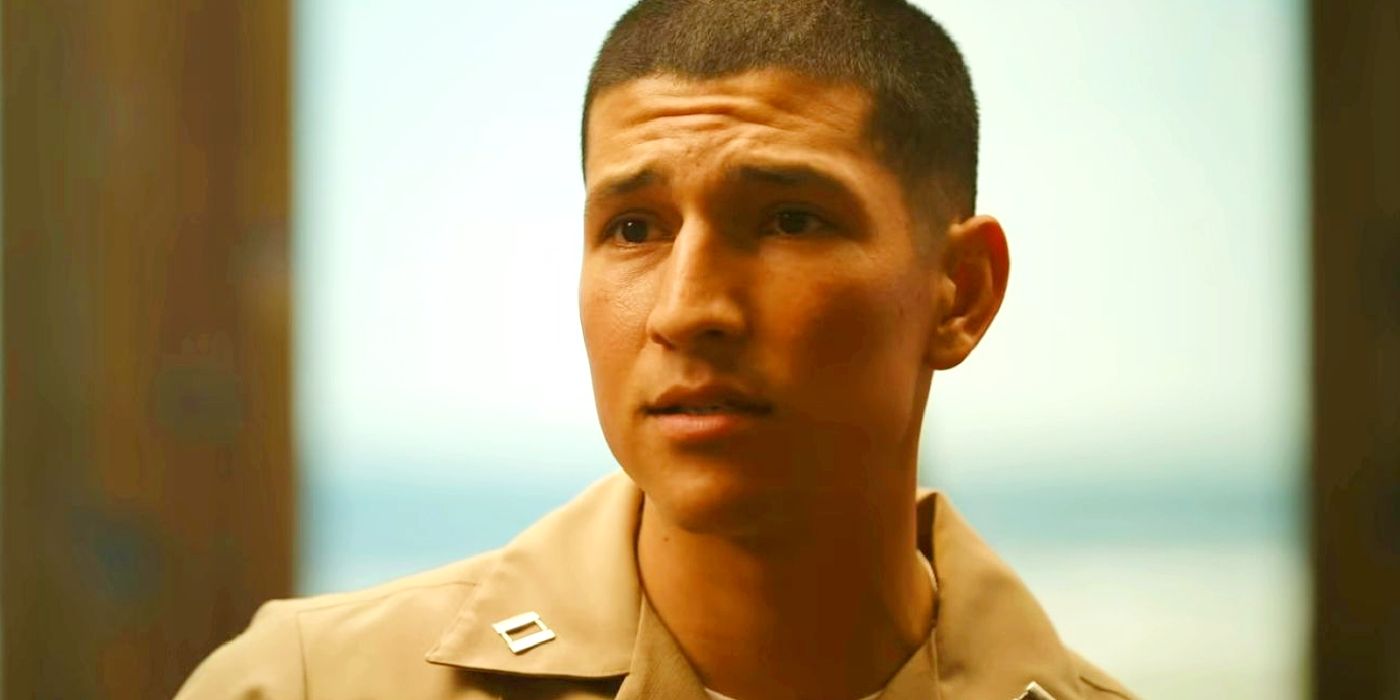 Danny Ramirez, who appeared in Top Gun: Maverick as new pilot Fanboy, calls out a studio film for its script edit removing the Latino lead character.
Top Gun: Maverick actor Danny Ramirez calls out a script edit on an upcoming studio film that removed its Latino lead character. Coming more than 35 years after Tony Scott's original Top Gun, Joseph Kosinski's sequel brings back Tom Cruise's hotshot pilot, Pete "Maverick" Mitchell, and features him training a new batch of recruits for a dangerous mission. In addition to bringing back Cruise and Val Kilmer's Iceman, the sequel also introduces a host of new characters, including new fighter pilots like Rooster (Miles Teller), Fanboy (Ramirez), Phoenix (Monica Barbaro), Bob (Lewis Pullman), Payback (Jay Ellis), and Hangman (Glen Powell).
In a recent tweet, Ramirez details a recent experience he had in which he auditioned for a lead role in an upcoming studio film only to have the Latino protagonist be rewritten as white at the last minute.
The Top Gun: Maverick star explains in the thread that the script revolved around the protagonist being Latino and stresses that the same flexibility regarding rewriting characters' ethnicity should be applied to scripts with white protagonists as well. Scripts being rewritten based on the actor who is cast is far from a rare occurrence, but Ramirez explains that there often seems to be more flexibility in terms of casting and rewrites when it comes to swapping out actors of color than the other way around.
Related: Top Gun 2: All 6 Jet Fighter Planes That Appear In Maverick
How Hollywood Movies Are Currently Addressing Latinx Representation
It's no secret that Hollywood has a long history of Latinx underrepresentation in terms of casting, but there have been strides taken in recent years to address this. Ramirez himself is a part of this shift, with the actor set to appear as the new Falcon opposite Sam Wilson/ Captain America (Anthony Mackie) in the upcoming Captain America: New World Order. In the world of comic book movies, the character of Miles Morales is also experiencing a major surge in popularity having been featured prominently in video games and in Spider-Man: Into the Spider-Verse in which he is voiced by Shameik Moore.
Rachel Zegler, as well, is already a major Hollywood presence after starring in Steven Spielberg's West Side Story, and her star power is only set to grow over the next few years. The actor will not only appear in Shazam! Fury of the Gods but will also lead The Hunger Games: The Ballad of Songbirds and Snakes and an upcoming adaptation of Snow White. Despite an increase in Latinx representation in Hollywood, however, a report last year from the Latino Donor Collaborative makes clear that there's still a long way to go. Despite making up about 19% of the U.S. population, Latinx actors represented only 3.1% of the leads in TV shows and 5.2% of the leads in movies in 2022.
Could Fanboy Return In Top Gun 3?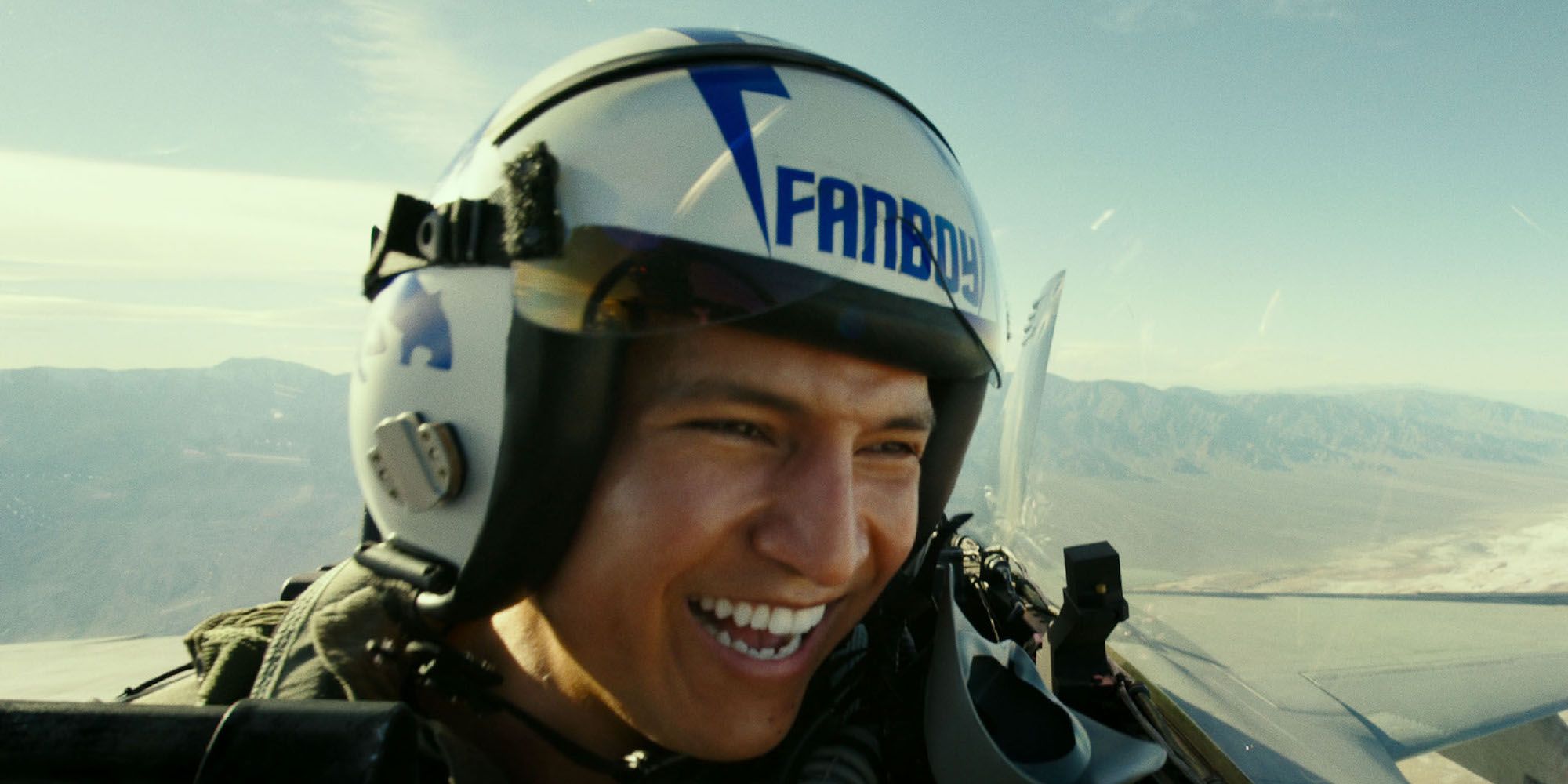 Although Top Gun: Maverick was a massive success financially and is currently in the running for Best Picture at this year's Academy Awards, a third film is still not yet a guarantee. Kosinski and producer Jerry Bruckheimer have suggested that whether another movie happens is largely up to Cruise and, considering how busy he will be for the next few years, it could be a while before anything comes to fruition. If Top Gun 3 does happen, however, the positive reception to new pilots like Rooster, Fanboy, Phoenix, Bob, Payback, and Hangman would suggest that they're very likely to return.
More: Maverick Secretly Revealed Tom Cruise's Top Gun 3 Future
Source: Danny Ramirez

Checkout latest world news below links :
World News || Latest News || U.S. News

Source link