Entertainment
The 'Frasier' Sequel is the Only Sitcom Revival I Need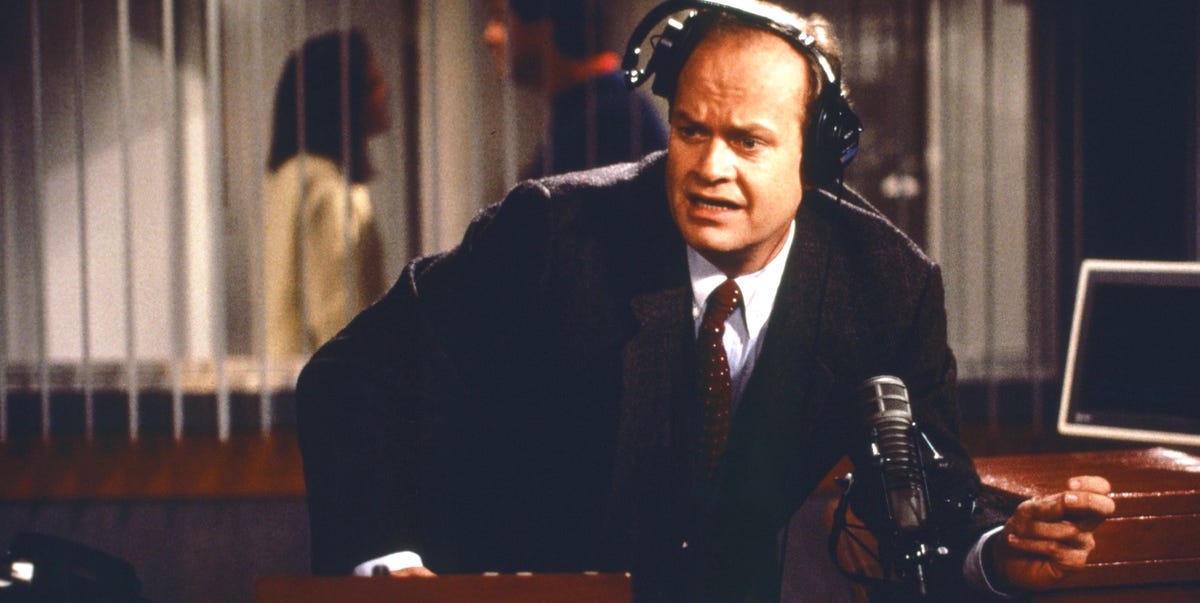 We're now well into sitcom reboot mania, and shows from earlier waves, like Will and Grace 2.0, have already come and gone. But few shows could reinvigorate the reboot machine like Frasier. Now, thanks to Deadline, we've learned that the series will be returning for a 12th season, and it will arrive on Paramount+. (Another subscription for you to buy, we guess.)
The news follows a few years of murmuring that Kelsey Grammer's Frasier Crane would return to the small screen. Back in 2020, Grammer confirmed that a brand-new series was in the works. "We've hatched the plan, what we think is the right way to go," said Grammar at the time. "We're sort of on standby a little bit. Working out a couple of possible network deals that we're circling. Frasier is sort of in a second position to that at this point. So there's still stuff going on. But a revisit to Frasier, Frasier's world is I think definitely going to come."
Grammer didn't give too much more detail about the reboot—neither does the Deadline report—other than that it will find Frasier based in a new city. "We'll see how people respond to it because it's not going to be the same place, it's not going to be Seattle," said the actor. "It's not going to be the same Frasier—it's going to be the man in his next iteration. Hopefully that'll be something people like watching." As for any returning characters, like David Hyde Pierce's Niles Crane, Deadline writes, "[Frasier] will be surrounded by new characters, with original Frasier cast members not expected to be series regulars but could make guest appearances."
Frasier initially ran for 11 seasons, from 1993 to 2004. This means that, since the character's 1984 debut on Cheers (and, just in case you're thinking it, Ted Danson has already nixed the idea of that reboot), Grammer has played the role off and on for the last 35 years. Grammer wasn't always sure that he wanted to revisit the iconic part. But the actor says that the the tide of reboot-mania helped change his mind. "Part of it was the Roseanne revival," he told Graham Bensinger. "When Murphy Brown came back… and when Will & Grace came back, I thought, well, it would be worth it."
Kelsey? We can confirm that it is certainly worth it. Though we're a little upset that Frasier won't be rocking cardigans and parkas in a modern-day Seattle.
Gabrielle Bruney is a writer and editor for Esquire, where she focuses on politics and culture. She's based (and born and raised) in Brooklyn, New York.  
This content is imported from OpenWeb. You may be able to find the same content in another format, or you may be able to find more information, at their web site.
Checkout latest world news below links :
World News
||
Latest News
||
U.S. News
Source link