Entertainment
Sex Lives Of College Girls Season 2 Image Reveals New Love Interest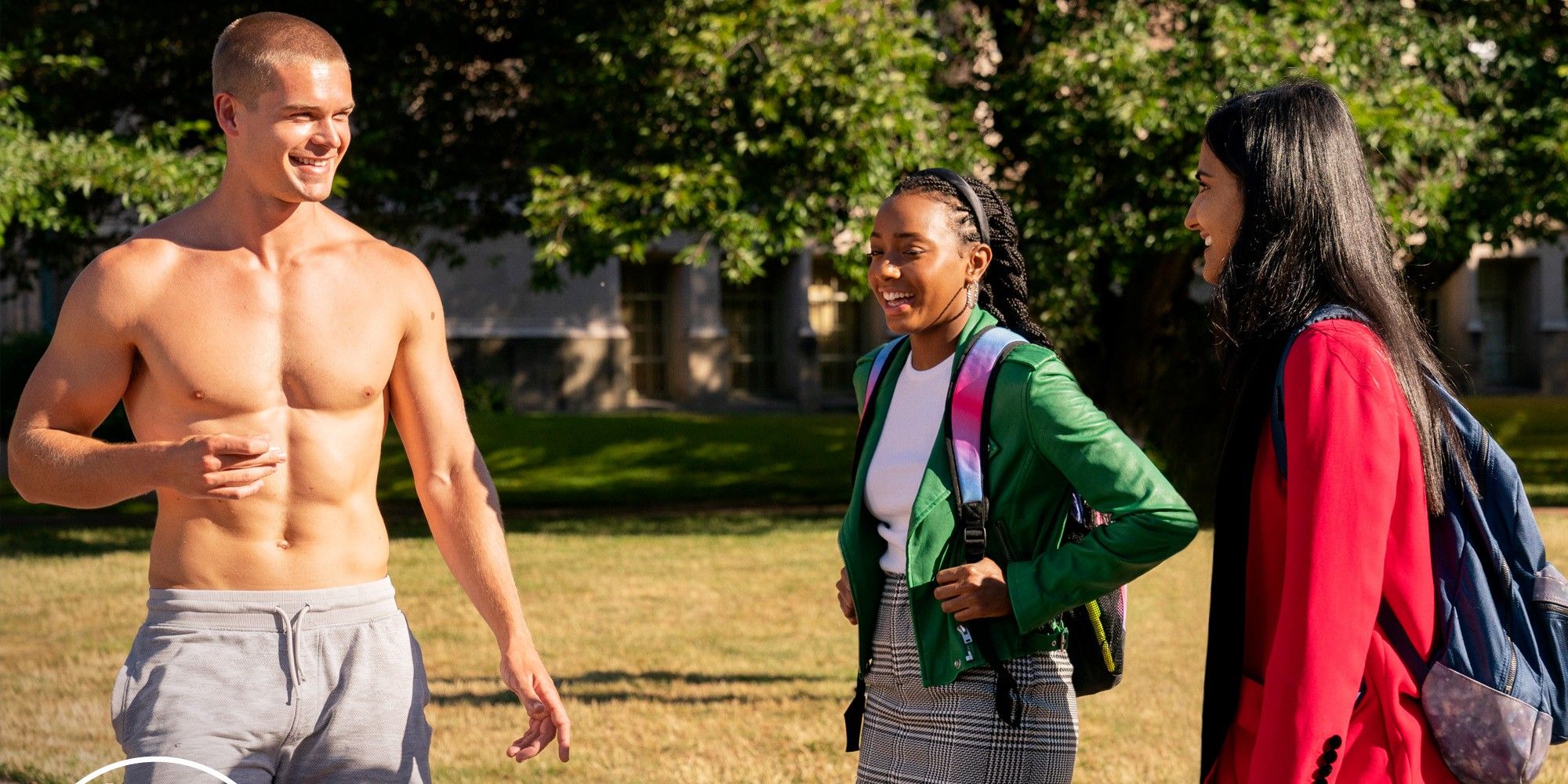 As The Sex Lives Of College Girls season 2 gets closer, an exclusive photo reveals the newest student and male love interest to arrive at Essex College. The young adult comedy series from Mindy Kaling and Justin Noble will return to HBO Max this November. Lauded for its diverse characters, inclusive storylines, and humorous social commentary, The Sex Lives Of College Girls follows college roommates Kimberly Finkle (Pauline Chalamet), Bela Malhotra (Amrit Kaur), Leighton Murray (Reneé Rapp), and Whitney Chase (Alyah Chanelle Scott) thoroughout their freshman year as they navigate everything from sex and relationships to school and finances.
While the main cast is returning for the next season of The Sex Lives Of College Girls, a key character will be missing from season 2. Earlier this year, Gavin Leatherwood, the actor who plays Nico, Leighton's older brother and Kimberly's secret love interest, revealed he would not be returning for season 2. This left many fans wondering the fate of Kimberly and Nico's relationship, as she just discovered he had a girlfriend all along during their secret rendezvous. Nico also served as the resident "hottie" on-campus, frequently seen with his shirt off. However, a photo from The Sex Lives of College Girls season 2 ensures a new shirtless romantic interest will be waiting for the girls as they enter a new semester.
Related: HBO Max: Every Movie & TV Show Coming In October 2022
EW reveals the new love interest for the women of The Sex Lives Of College Girls in an image from season 2. Fans can welcome Jackson (Mitchell Slaggert), an environmental refugee, to Essex College. Jackson is pictured with his shirt off, talking to Bela and Whitney, with the same impressive build as Nico. Noble also gives an introduction to Jackson, explaining:
"Jackson is loosely based on something that happened to me in college, which is that when I was in school in 2005, my school took in a bunch of students from Tulane after Hurricane Katrina. One thing I wanted to touch on in season 2, and [co-creator] Mindy [Kaling]'s really passionate about as well, is making a real stamp on our show about climate change, but doing it in a fun and light way. So he will be a climate refugee coming from a different school that's had an incident, much like all of the people from Tulane who showed up at Yale in 2005 and were noticeably hotter than the people at Yale."
Who Will Jackson Date In Sex Lives Of College Girls Season 2?
Based on this Sex Lives of College Girls photo, it's clear that Bela and Whitney are more than thrilled to welcome Jackson to campus. Knowing their affinity for eye candy, it's safe to assume they will be crushing on him. However, the two may have more important matters to address. Whitney is still recovering from her affair with her former married soccer coach Dalton, and Bela is on her way to starting an all-female comedy group on campus. Although Bela was determined to explore her sexuality in season 1, she may be dedicating more time to her passion this time around. However, she did not have a clear-cut love interest in the previous season, so perhaps Jackson could be it for The Sex Lives of College Girls season 2.
While Bela and Whitney might be crushing on Essex's new student, Leighton will definitely be looking elsewhere for romance. She finally gathered the courage to come out as gay during the season 1 finale, and will most likely be dealing with the effects of that revelation during season 2. On the other hand, it seems Jackson is filing in as Nico's replacement, which means Kimberly would be the logical love interest for him. She is in a vulnerable state due to being caught cheating on an exam (and being cheated on by Nico), and thus could be looking for emotional comfort. This could be where Jackson comes in. Either way, Jackson will make his big debut when The Sex Lives Of College Girls premieres on HBO Max.
Source: EW
Checkout latest world news below links :
World News
||
Latest News
||
U.S. News
Source link