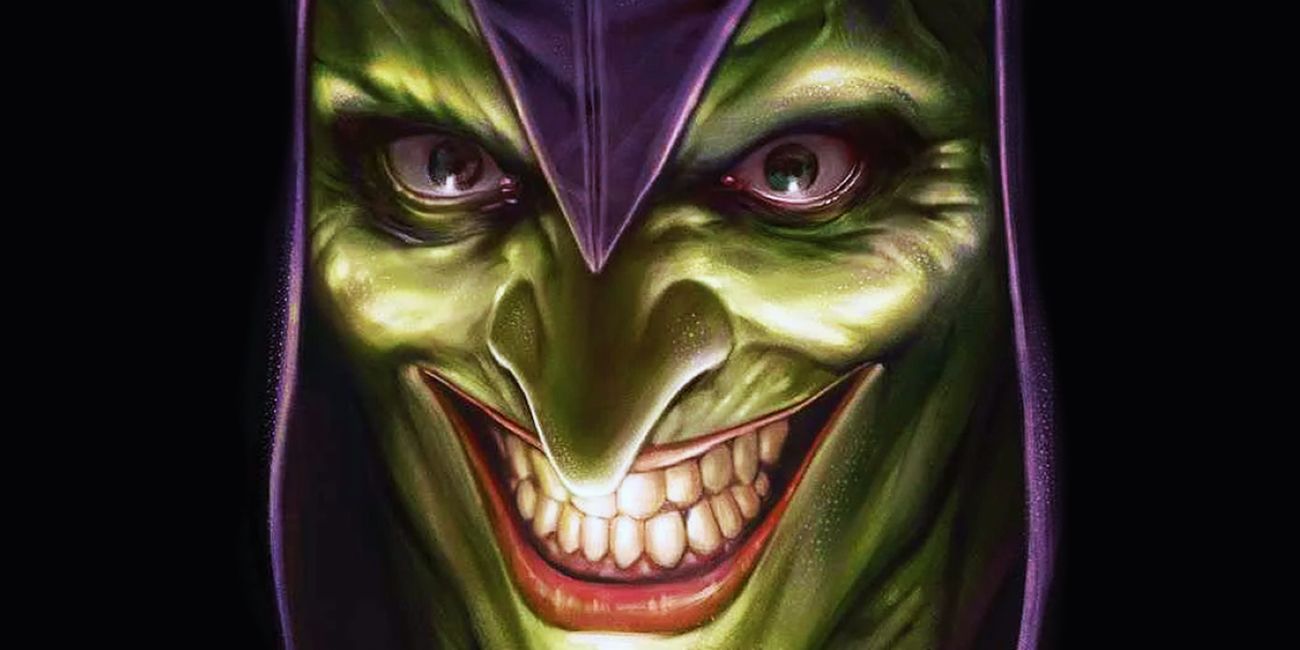 Norman Osborn has long been without his alternate Green Goblin persona in Spider-Man comics, but that's all about to change in Spider-Man #850.
Marvel Comics has just released a new trailer for the historic 850th issue of The Amazing Spider-Man. While the issue is going to feature a collection of the best and greatest Spider-Man creators over the years, seeing Spider-Man deal with a gauntlet of threats and challenges, an old foe will be making a large comeback after having been gone for quite some time: The Green Goblin. Norman Osborn's Goblin persona is returning, and Spider-Man will soon be clashing with his greatest and longtime foe once more. The trailer for the issue heavily focuses on the Goblin's return, and even gives him a voice in the trailer.
Continue scrolling to keep reading
Click the button below to start this article in quick view.
Thus far in Nick Spencer's Amazing Spider-Man run, Spider-Man has been dealing with the return of the Sin-Eater, who now has powers he took from the Lethal Legion, while also seemingly curing criminals of their immoral and violent tendencies. The Sin-Eater has also gathered a large number of followers, who support his actions and methodology, fed up with all of the crime and corruption in the world (not unlike what happens to Joaquin Phoenix's film depiction of the Joker). As a result, Sin-Eater is slowly building an army, and the most recent issue teases that he and his faithful are coming after Norman Osborn himself.
Related: Green Goblin of Marvel's Future is Even MORE Disgusting
For a while now, Norman Osborn has been without the Green Goblin. Believing that he was the serial killer Cletus Kasady thanks to some time wearing the Carnage symbiote, Norman Osborn had actually been committed as a patient at the Ravencroft Institute for the criminally insane. However, Norman's mind was restored by Kindred, the overarching villain that has long been working in the shadows (whom Spider-Man is as of yet unaware of). Given a clean bill of health, Norman was then installed as the new director of Ravencroft by Mayor Wilson Fisk, which is where he'll be when Sin-Eater comes for him.
The trailer for Amazing Spider-Man #850 reveals that whatever happens to Norman by the Sin-Eater, the Green Goblin persona will be returning in full force, pumpkins bombs and all. The trailer is narrated by the Goblin himself, and his voice is as eerie, maniacal, and goblin-esque as any fan could hope for. He talks about the vicious cycle he and Spider-Man have always been in: he takes someone Spider-Man loves, and Spider-Man locks Norman behind bars, only for the cycle to begin again. Could this mean that another one of Spider-Man's loved ones will be in trouble from the Goblin in the new issue?
The trailer also shows that Spider-Man will be getting some significant back up from a whole bunch of Spider heroes including Miles Morales, Silk, Ghost-Spider, Spider-Woman, and even more beyond that. However, Green Goblin is still Spider-Man's arch-rival, and Norman's only a piece in the greater machine being operated by Kindred. Who knows what lies in store for Spider-Man in the 850th landmark issue, but fans better be prepared for Spider-Man to be taken to his very limits with the Green Goblin involved.
More: Which Version of Norman Osborn Could Enter the MCU?
Arrow Star Stephen Amell Has A Better Name For The CWverse
About The Author

Checkout latest world news below links :
World News || Latest News || U.S. News

Source link