Movie Reviews
Tenet Takes In $100 Million At The Box Office Worldwide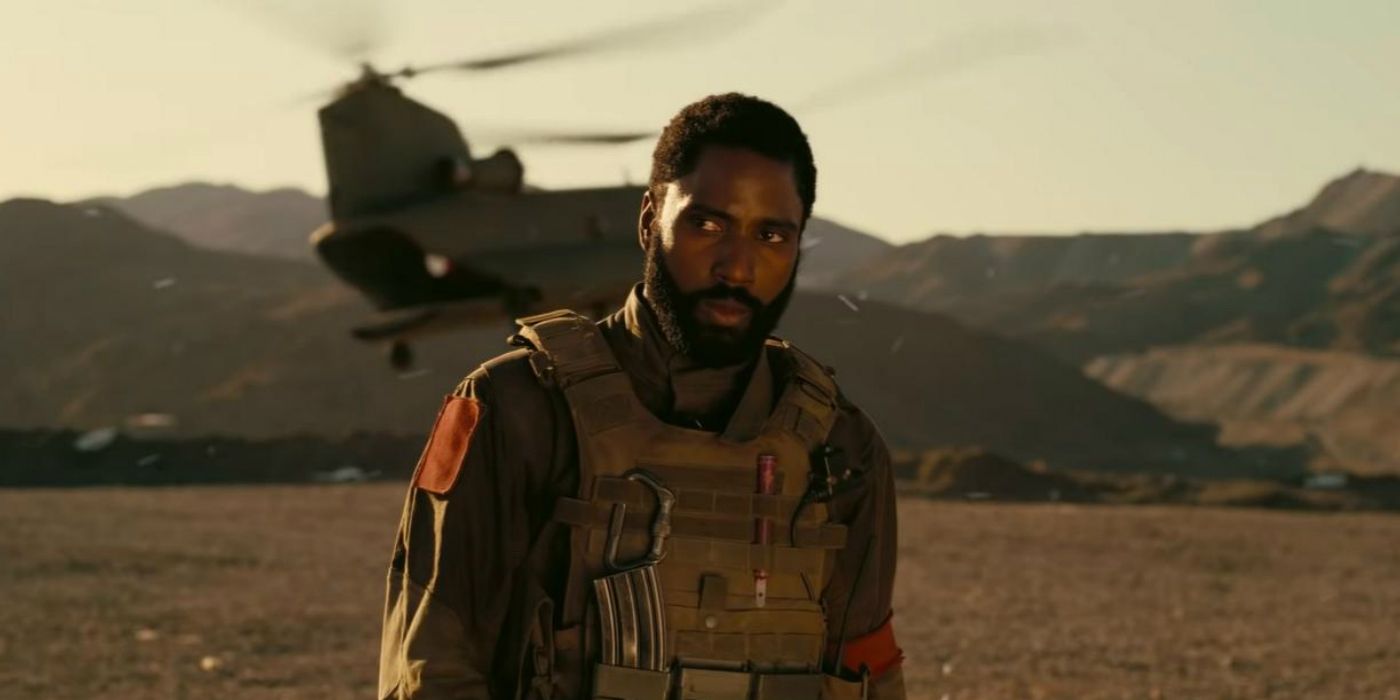 Tenet exceeds $100 million at the worldwide box office, an impressive haul considering the coronavirus related restrictions theaters have in place.
Tenet has now grossed more than $100 million at the global box office, exceeding expectations and passing the milestone as it opens in theaters in China and the United States this weekend. The film, directed by Christopher Nolan, was poised to draw crowds to theaters, but just how big those crowds were going to be was up to speculation. Most theaters that have reopened around the world have strict policies in place to curb the spread of the coronavirus, limiting how many people could see the film per scheduled showing. Tenet is the first major Hollywood blockbuster to be released after a dismal summer that saw theaters remain shut down due to the pandemic.
Continue scrolling to keep reading
Click the button below to start this article in quick view.
Starring John David Washington, Robert Pattinson, and Elizabeth Debicki, the highly anticipated film has a lot riding on its shoulders. Not only is it one of the only original studio blockbusters not related to any sort of franchise, but its much-hyped release is one of the first indicators of how moviegoing will be in a post-COVID-19 world. While Warner Bros. has yet to release the domestic grosses for the film from this weekend, it is projected to be the highest-grossing weekend for any film since theaters shut down. This should come as no surprise, as Nolan's films usually draw blockbuster numbers: Inception, Interstellar, and The Dark Knight are just a few among the director's recent films that have proved his box office power.
Related: The Science of Tenet Explained: Entropy, Annihilation & Time Inversion
Variety reports that the film is will hit $100 million internationally this weekend, and while this won't be enough to save the box office, it is a promising start. Longevity is key in these uncertain times, and, with not much else being released, Warner Bros. is hoping that their film will have the endurance to turn a profit on Tenet's $200 million budget. The studio is hoping to at least cross the $450 million mark worldwide, and with its international take of $100 million this week, it seems possible that the film could cross that threshold. The film has also made $20 million in China this past weekend and is jockeying for the top box office spot, another promising indicator that the film will thrive amidst the uncertainty of its release.
Originally scheduled to hit theaters in July, the espionage thriller jumped around the release calendar a few times as the uncertainty of when theaters in the US could actually reopen continued. While major markets like New York and Los Angeles still have yet to open their theaters, Warner Bros. went ahead with releasing Tenet this weekend, where permitted, after rolling it out internationally in late August. Like any typical Nolan release, the film has generated both a rapturous fandom and general confusion around its many intricate plot mechanisms. While this usually inspires repeat-viewing, this is a risky proposition in a world where going to the movies can be dangerous and many fans might have to wait to rewatch the film and fully grasp its time-traveling mysteries.
The film's profit signal that audiences may not be as reluctant to return to theaters as studios feared. This is good news going into a fall and winter season that is chockfull of blockbusters, like Tenet, that were supposed to hit screens earlier this year. Wonder Woman 1984, Dune, and No Time to Die are still expected to hit theaters in the coming months and Tenet's box office haul could determine whether or not studios decide to move forward with these releases or delay the films even further. While we'll never know how much Tenet would have made in a normal theatrical run, Nolan's track record shows that Tenet could have opened with upwards of $100 million in the US alone on its opening weekend. However, $100 million worldwide isn't exactly a disadvantageous position to be in in these increasingly unprecedented times.
More: Tenet Ending Explained: All Questions Answered 
Source: Variety
IT: What The Turtle References Mean In The Movie (& How To Spot Each One)

Checkout latest world news below links :
World News || Latest News || U.S. News

Source link