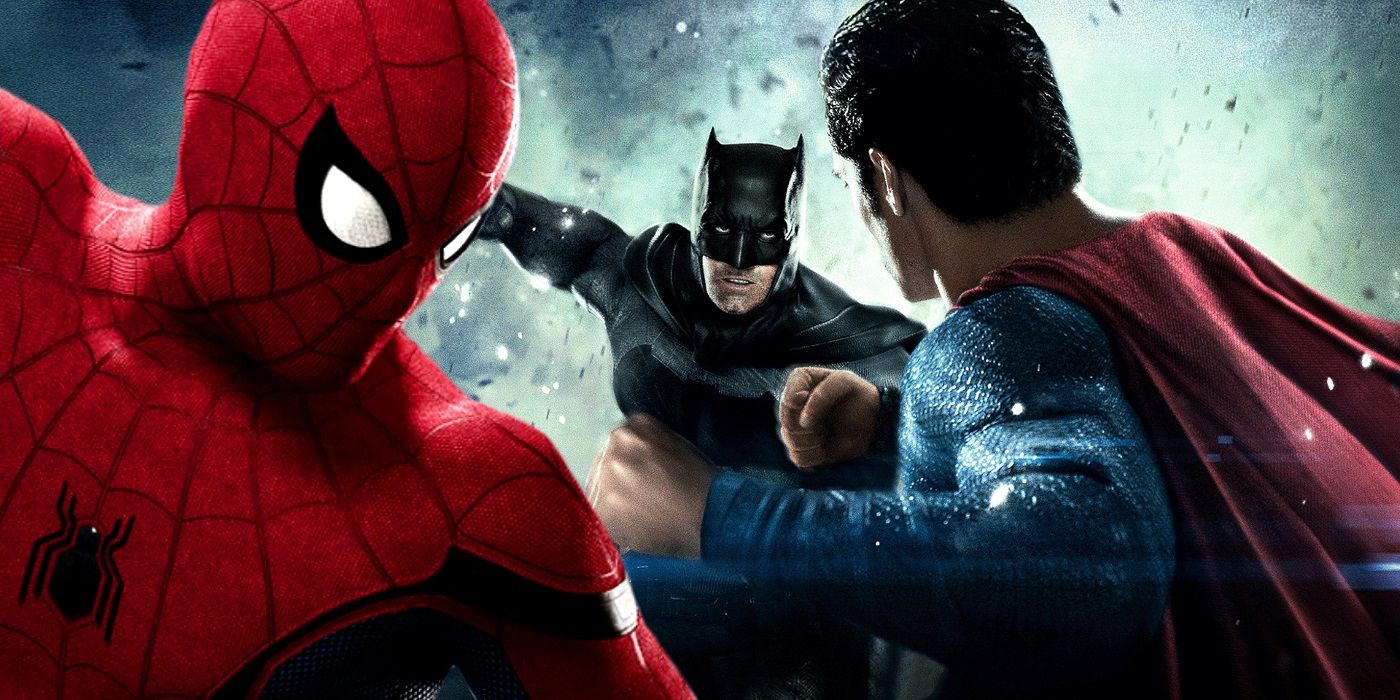 Spider-Man took a ride in the Batmobile and joked to Batman that he was still was waiting for the Man of Steel to answer his calls
Batman and Superman have one of the best friendships in comics, but the two have come to blows from time-to-time. Not helping matters is Spider-Man being his quippy self when Batman came to help him, and the web-slinger joked that he was hoping Superman would come instead.
Marvel and DC launched a handful of crossover comics in the early 90s, with Spider-Man and Batman #1 hitting comic book stores in September 1995. The issue by J.M DeMatteis (Justice League International), Mark Bagley (The Amazing Spider-Man), Scott Hanna (Morbius), Mark Farmer (JLA), Richard Starkings, Comicraft, and Electric Crayon featured Batman giving Spider-Man a lift in his Batmobile and telling him how he could understand why the wall-crawler could use his help. But, Spider-Man cracked a joke that didn't sit well with the Dark Knight.
Continue scrolling to keep reading
Click the button below to start this article in quick view.
Related: Joker's Spider-Man Cameo Mocked Batman's Most Confusing Ending
In the book, the pair of heroes cross paths when Carnage starts causing chaos in Gotham City. Spider-Man arrives on the scene and helps try to take down the villainous symbiote, but is met with resistance from Batman. He straight-up tells Spider-Man that he doesn't require his help and tells him to get out of his city. Batman doesn't mince words, letting Spider-Man know he'll get hurt and will get in the way. Spider-Man doesn't listen and eventually Batman requires his assistance in tracking down Carnage. In the Batmobile, Batman says Spider-Man's first-hand knowledge of Cletus Cassady will be helpful and says he understands why he'd need his help – as most Marvel heroes do. Spider-Man responds by telling him "I keep waiting for Superman to call, but he–," to which Batman shoots the death stare of all death stares.
Spider-Man is always cracking wise and in this case, he did not elicit a smile or laughter from Batman. Instead, Spider-Man has to immediately say that "it was just a little joke — sir." Clearly, the Batman he was dealing with wasn't of the laughing variety. Thankfully, the awkward moment is quickly forgotten about and the pair save the day by stopping Carnage and the Joker.
Honestly, who wouldn't prefer to team-up with Superman over Batman? While Batman has some excellent resources, tech, and a genius-level IQ at his disposal, Superman has God-like powers and can take down most villains with relative ease. Superman could take down Carnage and the Joker without breaking a sweat. Spider-Man cracked a joke in this situation to lighten the mood, but it's likely he was only joking a little bit. Regardless, Batman wasn't too pleased and gave Spider-Man a look he'd probably never forget.
Next: The Justice League's Biggest Threat Is A Powerful Plant
Black Adam Can Be The DCEU's Wolverine
About The Author

Checkout latest world news below links :
World News || Latest News || U.S. News

Source link