Movie Reviews
Southern Charm: Bravo Deletes Kathryn Dennis's Plantation Scenes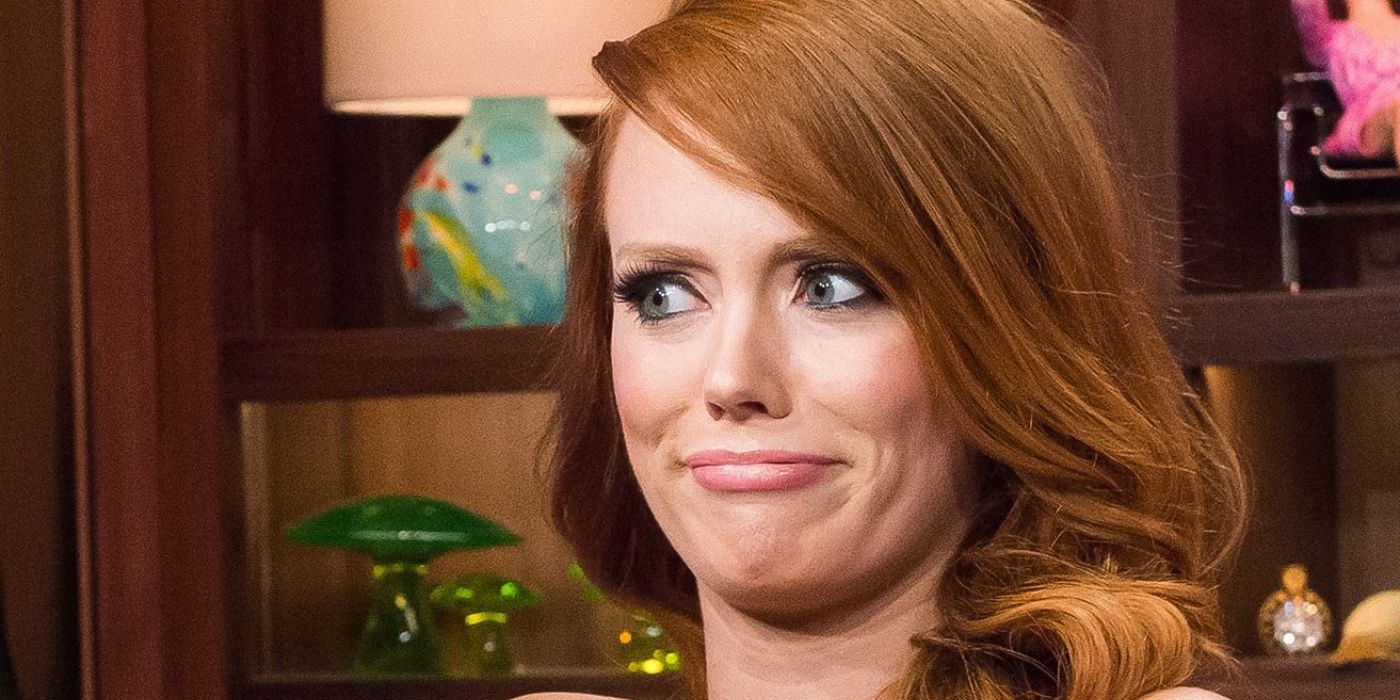 Kathryn Dennis's Southern Charm plantation scenes have been deleted due to racist overtones. This isn't the first time such scenes have been removed.
Bravo has chosen to delete footage of Kathryn Dennis showing off a South Carolina plantation due to allegations of racism on Southern Charm. The show has been under fire recently and Bravo is reaching back into Southern Charm season 3 to see if there is anything that should be removed. Although they have chosen to keep some questionable, racially-charged footage, they have deleted other problematic moments.
The reality show is known for tracking young bluebloods with old money. Southern Charm has aired for nearly 7 seasons and the show is rife with South Carolina socialites. However, Bravo has recently been under fire for displaying questionable content, as the momentum of current social movements, including Black Lives Matter, is initiating meaningful change. After actions taken over a racist incident by Vanderpump Rules cast members Stassi Schroeder and Kristen Doute, Bravo is doing what seems to be a 'hard sweep' of different shows' content. For Southern Charm, the episodes in question were aired between 2014 and 2016. They were exposed by TikTok user @thetalkofshame for their racist overtones. The first Southern Charm episodes deleted featured Thomas Ravenel and his father. Both episodes showed racist comments, along with outspoken disdain for the NAACP. Although some of those episodes were removed, three remained up for viewing. Now, Bravo has decided to delete Kathryn Dennis's episode, where she is showing off a plantation.
Continue scrolling to keep reading
Click the button below to start this article in quick view.
Related: Southern Charm: Thomas Ravenel Episodes Removed Due to 'Racially Charged Moments'
All About The Tea reports that Kathryn's tour of the plantation showed sensitive content. "And there's actually a slave cemetery over there- no joke!", Kathryn told K. Cooper Ray. Executive VP of production Shari Levine went on record with Variety, explaining that "It is a very hard question you're asking. Because it is really a struggle of the time; it is a question of the time. People Behave in a certain way, and it feels uncomfortable for a large number of people – but it's also a reflection of a moment of culture."
Levine went on to acknowledge the potential educational properties of the scene, noting that they must walk the line between educational and offensive content. The TikTok user who held a magnifying glass up to Bravo and the network's motives stated that the removal of such footage should not have been condoned. "But now we know better," she said. "We should all have to take a look at how this country was built – where old money comes from." Even though she voiced her concerns about racist content on Southern Charm, she continues to hold fast to the belief that it serves to expose the history that shaped America. It is history that is tainted, and Levine says, "We have very mixed feelings about it.". She considers the entire situation a "true dilemma".
Levine noted that Kathryn felt the same while filming the scene. However, Kathryn has been under investigation for her own actions, and in light of the clean-up that Bravo is doing, fans are asking for punishment for Dennis. The Southern Charm celeb sent a monkey emoji to Charleston radio host/activist Mika Gadsden after Gadsden shared her negative take on a Trump-supporting boat parade in May. Kathryn Dennis issued a pubic apology and is returning for Southern Charm season 7.
Is Kathryn's apology really enough? Issues of race, slavery, and discrimination (based solely on who feel they should be considered superior) have plagued the USA since its formation. Slavery is an age-old reminder of that kind of division. Although the truth is brutal, it did happen. The education of today's population, young and old, may help to prevent such atrocities from happening again. The fact is that people profited from the suffering and servitude of others, and this led to the systemic racism that still persists today.
Next: Southern Charm Season 7 Delay is (Finally) Over As Filming Commences
Southern Charm season 7 has already begun filming.
Source: All About The Tea
Best Horror Games To Play To Get Ready For Halloween 2020
About The Author

Checkout latest world news below links :
World News || Latest News || U.S. News

Source link