Movie Reviews
Crusader Kings 3 Ends Fall Guys' Month-Long Reign As Steam's Best Seller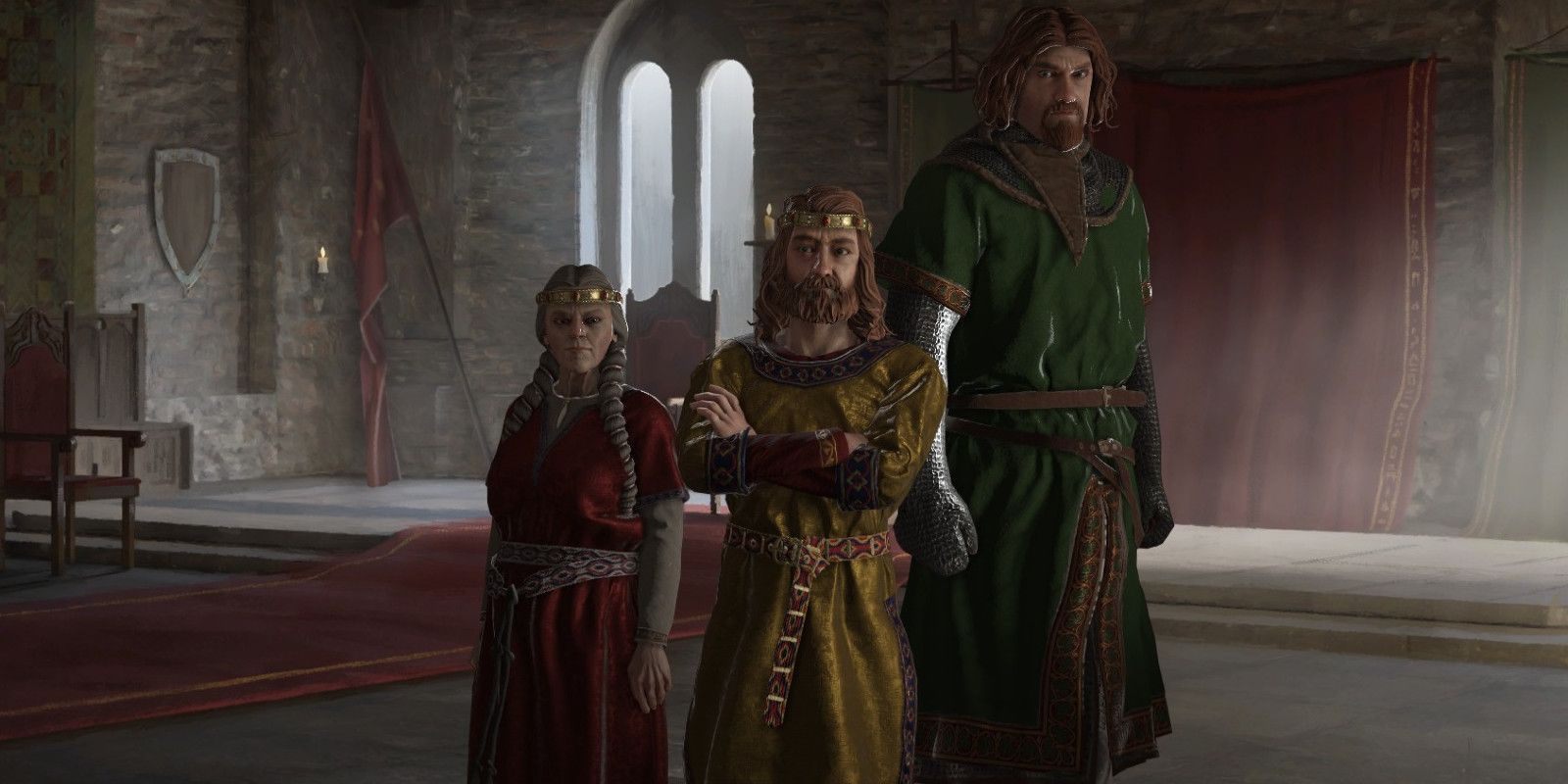 Crusader Kings 3 is in a tight battle with Fall Guys for the first place position on Steam's top sellers list and took control for less than a day.
The latest in medieval strategy games, Crusader Kings III, brought an end to Fall Guys' month-long reign as Steam's best seller – for less than a day. Crusader Kings III has been racking up positive reviews since its release on September 1st, 2020, with the consensus being that the game is a worthy successor to the extremely popular series. In Crusader Kings III, players must lead their dynasty to prosperity while vying for dominance against other kingdoms and keeping their vassals in line in a new blend of traditional strategy game mechanics and the innovation of the Crusader Kings series.
Continue scrolling to keep reading
Click the button below to start this article in quick view.
Fall Guys has been at the top of Steam's best-sellers list for a month. The game released on August 4th, 2020, and even beat the likes of Horizon Zero Dawn and Grounded for a better position on the list. Moreover, the cartoonish battle royale is also PlayStation Plus's most downloaded game of all time, reflecting the title's consistently growing popularity. Further connecting Fall Guys' Steam and PlayStation 4 versions, PS4 players were recently given access to costumes that were originally exclusives to Steam users.
Related: Crusader Kings III Review: A Worthy Heir
Following Crusader Kings' successful launch, PCGamesN reports that the newest medieval grand strategy game interrupted Fall Guys' month-long streak as Steam's best seller shortly after its release. However, Fall Guys has since reclaimed its position as the number one game on Steam's top sellers list, reinforcing its position as one of the most popular video games in existence – at least in the current battle royale craze. Fall Guys, however, has had a month to both establish and maintain its position, while Crusader Kings III has been out for all of two days. Time will tell if the scales continue to shift back and forth.
Given Crusader Kings III's more limited exposure with its mere two days of existence, its temporary usurpation of first place on Steam's top sellers list against Fall Guys is impressive. Even though Fall Guys has reclaimed its territory, Crusader Kings III still has time to gain momentum, especially if it's benefiting from the novelty of being newer, which could rally more players to its banner.
Fall Guys, while still fairly new, is drawing players in more through proven quality rather than the novelty of being the newest title on the market. However, the two games satisfy totally different itches and appeal to different audiences. There may be some crossover, but – generally speaking – Fall Guys and Crusader Kings III offer about as different experiences as two games could. Either title reaching such a high position on Steam's top sellers list deserves bragging rights, however, given the vast number of games that are released every month, from obscure indie titles to more well-known entries.
Next: Fall Guys: What Are Golden Eggs (& Why You Should Grab Them)
Crusader Kings III is available on PC. Fall Guys is available on PC and PlayStation 4.
Source: PCGamesN
What Final Fantasy 7 Remake's Hard Mode Changes
About The Author

Checkout latest world news below links :
World News || Latest News || U.S. News

Source link