Movie Reviews
Borat 2 Reportedly Happening (& Has Already Finished Filming)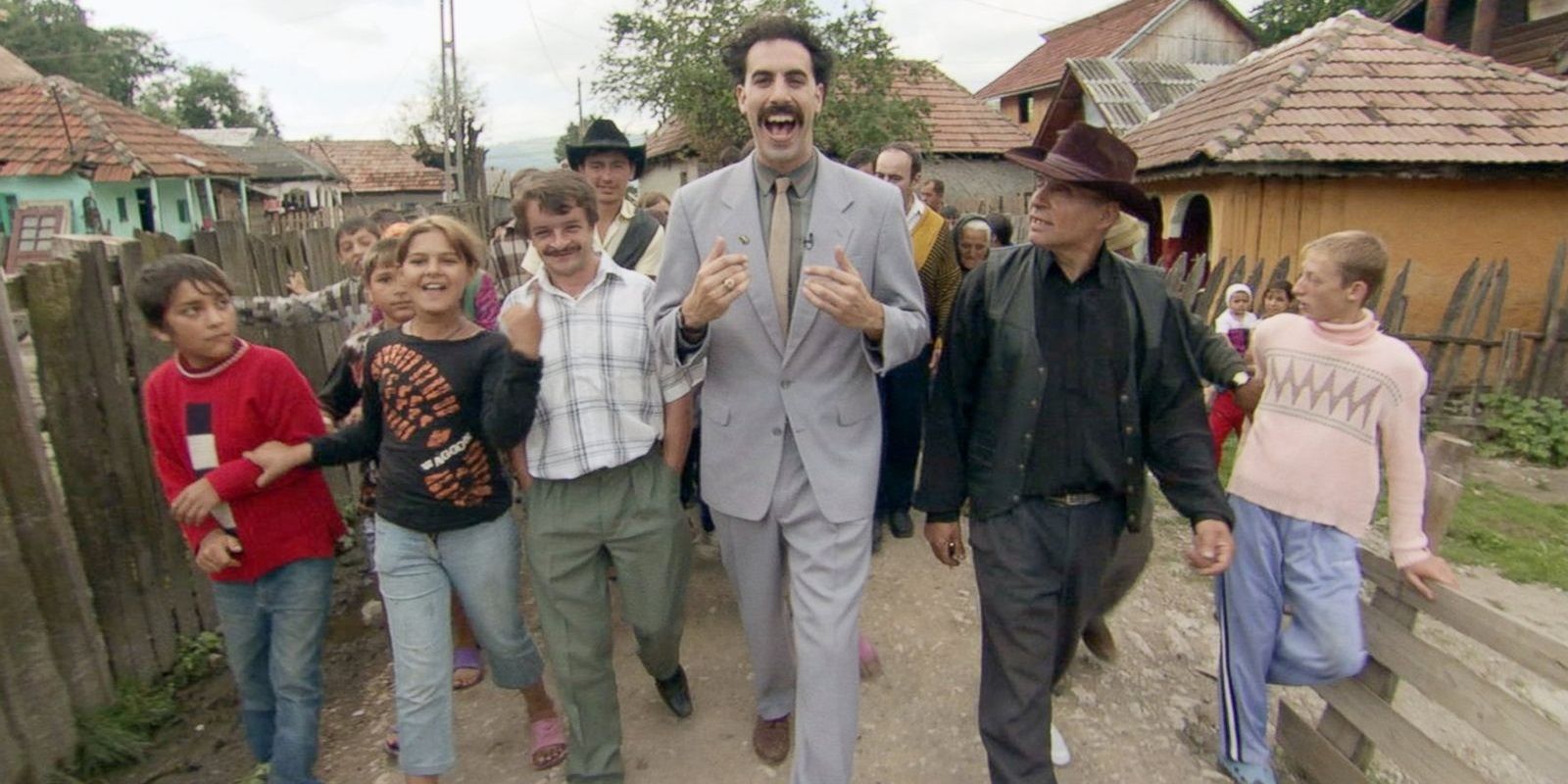 Sacha Baron Cohen's hit comedy Borat will be getting a sequel, and it has reportedly already finished shooting and been screened.
It has been reported that Borat 2 is going to happen and has already finished shooting. Sacha Baron Cohen's 2006 film Borat is largely considered to be one of the defining comedies of the 2000s. The film is a mockumentary following the style created and developed in Cohen's earlier work Da Ali G Show. Borat sees Cohen play the titular character – a reporter from a fictional version of Kazakhstan. Borat travels across the United States, finding himself in hilarious and vulgar situations where most of the people Cohen interacts with are under the assumption that Borat is a legitimate reporter. The film was a smash hit, but not without its detractors. Many people found the film very offensive, Cohen and the production were sued by several people featured in the film, and its over the top and controversial content caused it to be banned in several countries.
Continue scrolling to keep reading
Click the button below to start this article in quick view.
Back in August, a fan spotted Cohen filming something as the Borat character. While no concrete details about the shoot were revealed, the fan spotted Cohen, dressed as Borat, driving a pickup truck with a film crew following closely in a separate car. This proved to be surprising for many people, as most assumed Cohen had long retired Borat. Given the immense popularity of the original film, and how most of the humor comes from unsuspecting bystanders not knowing who Borat is, it was thought that Cohen wouldn't be able to create a follow-up. The character simply became too popular.
Related: Sacha Baron Cohen On Political Correctness In Comedy
However, Collider is reporting that Cohen is working on Borat 2. Cohen has also successfully managed to keep the project under wraps, because the film has already finished shooting. Cohen has even screened the film for a select few individuals within the industry. It is unknown exactly who is funding the film, or if any of Cohen's recent antics are a part of it.
Collider's sources have also given them a handful of details about the sequel. It supposedly sees Borat, believing he is now famous because of the original film, disguising himself in order to interview people without raising any alarms. Given the filmmaking challenges created by the popularity of Borat, having the character himself feel like he has to wear a disguise is probably one of the few ways a sequel could even be made.
Despite getting caught filming once, Cohen and his team did a really good job of keeping this project under wraps. Some may argue that there is no need for a second Borat, and that Cohen couldn't possibly capture the lightning-in-a-bottle absurdity that made the original film so special. But Cohen's recent work shows the comedian still knows how to shock audiences, even in 2020. His HBO series Who Is America was a hit, with Cohen, arguably, getting even more intense reactions and confessions from his marks than he managed to get in Borat. The time for a cynical cash grab off the original film's success would have been ten years ago, so, hopefully, the creation of Borat 2 came only from Cohen realizing that there was more to do with the character.
Next: Borat: 10 Things About The Satirical Mockumentary That You Never Knew
Source: Collider
Seinfeld: The Season 9 Controversy & Banned Episode Explained
About The Author

Checkout latest world news below links :
World News || Latest News || U.S. News

Source link