Movie Reviews
Black Panther 2 Was Scheduled To Start Filming In March 2021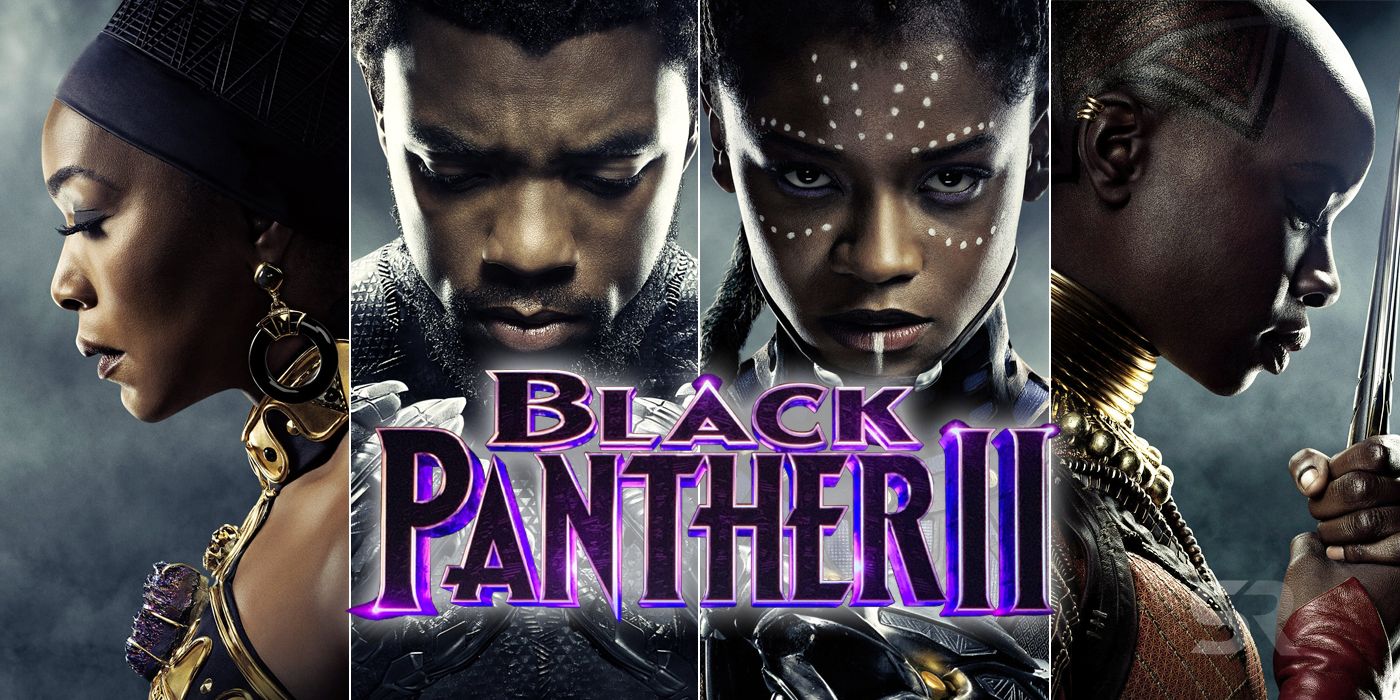 Black Panther 2 was set to begin filming in March of next year, prior to the tragic passing of franchise star Chadwick Boseman last week.
Black Panther 2 was originally going to start production in March of next year. The sequel is the followup to 2018's Black Panther, one of the Marvel Cinematic Universe's most successful movies. After the leading character's introduction in Captain America: Civil War, Black Panther immersed viewers in his home of Wakanda. There, audiences continued to fall in love with Chadwick Boseman's T'Challa, as well as the important woman in his orbit: Shuri, Ramonda, Okoye, and Nakia. Black Panther also introduced Michael B. Jordan's Killmonger, a complex villain and standout of the MCU. Considering the success of the first film, many were excited about Black Panther 2, which was set to come out summer of 2022.
Continue scrolling to keep reading
Click the button below to start this article in quick view.
However, the status of that movie is far from the most important thing following the events of last week. On Friday, Boseman passed away from colon cancer after keeping his illness a secret for four years. His death shocked most in Hollywood, particularly those he worked with at Marvel. Many penned emotional tributes to the actor, including his Black Panther colleagues Jordan, Danai Gurira, and the movie's director Ryan Coogler. As of now, Coogler will return as writer and director on Black Panther 2. However, the film will sadly look completely different following Boseman's death.
Related: Black Panther 2 Theory: Who Ruled Wakanda Between Infinity War & Endgame
Today, THR published an article discussing Disney and Marvel's future without the actor. In the piece, it was revealed Black Panther 2 was supposed to begin filming in March 2021. Boseman even planned on preparing for the upcoming movie starting this month. Tragically, that will not come to pass.
Black Panther 2's original filming start date makes sense, as it follows Marvel's usual production/release time table. Considering the recent tragedy, the sequel is almost guaranteed to not start work at that time. Right now, Boseman's family, colleagues in Hollywood, and fans are all mourning the actor's loss. Though Marvel will likely make some sort of announcement regarding Black Panther 2 at some point, it's not the priority right now and shouldn't be for awhile.
If Black Panther 2 still ends up happening, its most important task will be paying tribute to the beloved actor, as well as T'Challa's impact on the MCU. Black Panther is one of Marvel's most important characters, as he helped many to see themselves finally represented in a leading superhero role. Honoring that spirit will be the focus of Black Panther 2 and hopefully the entire MCU going forward. It's the best way to remember Boseman and all he gave to every role he tackled, including T'Challa.
More: Black Panther 2 Theory: Wakandan Tech Will Change The MCU (Even More Than Thanos)
Source: THR
Key Release Dates
Black Widow (2020)Release date: Nov 06, 2020
Eternals (2021)Release date: Feb 12, 2021
Shang-Chi and the Legend of the Ten Rings (2021)Release date: May 07, 2021
Spider-Man: Homecoming 3 (2021)Release date: Dec 17, 2021
Thor: Love and Thunder (2022)Release date: Feb 11, 2022
Doctor Strange in the Multiverse of Madness (2022)Release date: Mar 25, 2022
Black Panther 2 (2022)Release date: May 06, 2022
Captain Marvel 2 (2022)Release date: Jul 08, 2022
One Jedi Clone Wars Secretly Revived From The Battle Of Geonosis
About The Author

Checkout latest world news below links :
World News || Latest News || U.S. News

Source link