Movie Reviews
Best Apple Watch Apps For Sleep Tracking & Getting A Good Night's Sleep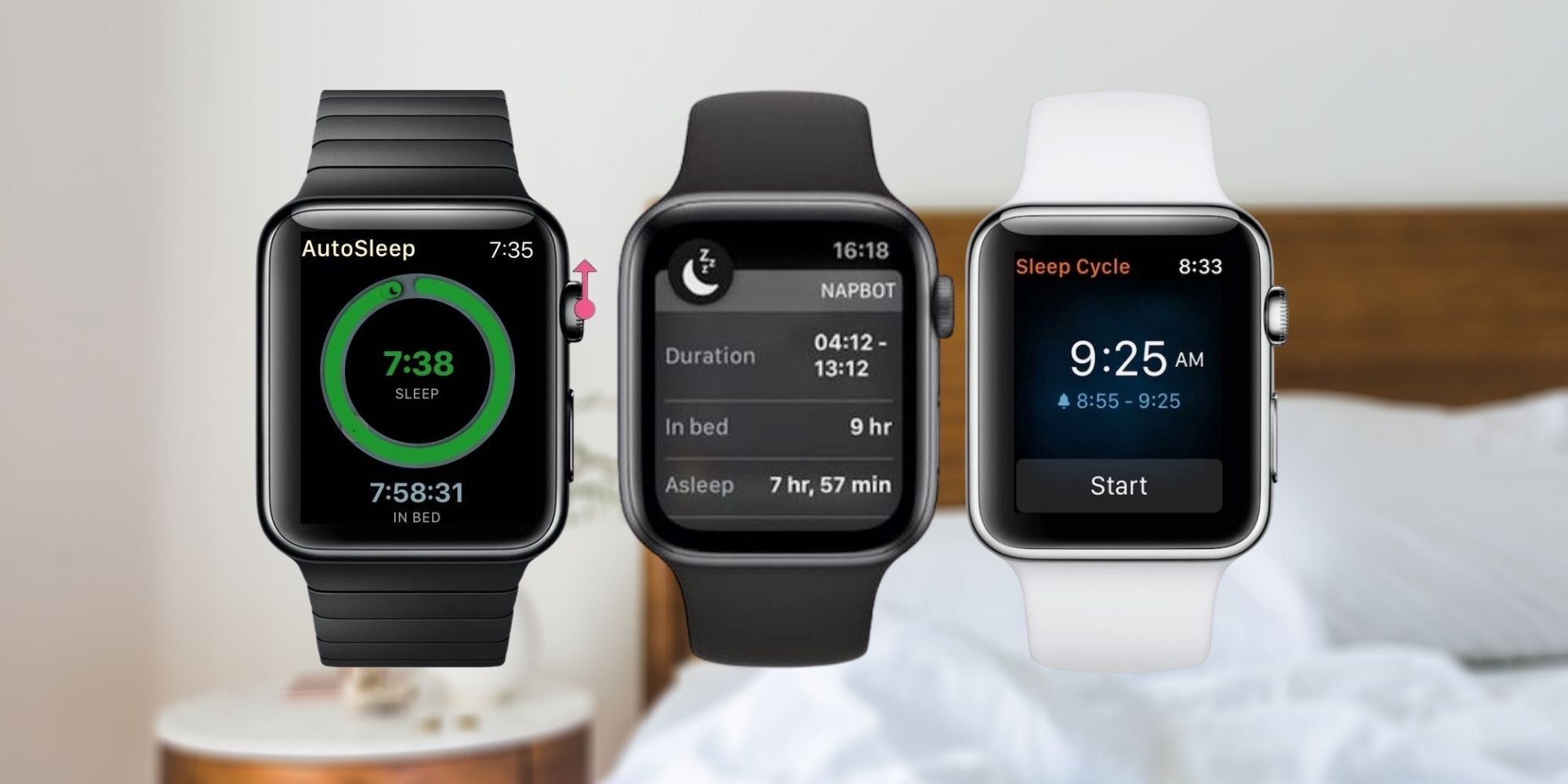 Apple Watch owners can download apps to help them track and analyze their nightly sleep habits, with options to track both quality and quantity.
There are plenty of Apple Watch apps meant to analyze and evaluate the amount of sleep anyone manages to get each night. That's a good thing, because, between work, family, and social obligations, it can be difficult to get a good night's sleep. Whether the concern is sleep quality or quantity, these apps can help identify potential issues that may be keeping sleep from being the replenishing nightly habit it should be.
Using a sleep tracking app on the Apple Watch eliminates the need to buy a separate fitness wearable like a Fitbit. Apple has made it simple to evaluate nightly habits with the dozens of sleep tracking apps available on the App Store. There are plenty of options to choose from, but there are only a few that stand above the rest. These options offer complete solutions for users looking to get the most out of their Apple Watch, even when they turn off the lights.
Related: How an Apple Watch Saved a Woman's Life
These apps offer automatic tracking and record keeping, ambient noise analysis, sleep trend collection, and integration with Apple's Health app. Some do require subscriptions, but there are also free options as well. All of them work beautifully with the Apple Watch and can easily be slotted into a fitness regimen users already subscribe to on a daily basis. The best apps even sightly resemble official Apple releases.
Sleep Tracking With Apps
AutoSleep resembles an app that could already be installed on the Apple Watch. For $3.99, it's the best option by far, and it's still receiving updates. It offers great organization for each bit of data it collects, as well as color-coding like Apple's Activity app does. This is beneficial for viewing information at a glance. It analyzes sleep time, quality, and readiness, which tries to predict how alert and "ready" anyone will be after the previous night's recorded sleep. It works without the need to wear the Apple Watch to bed, which is a massive boon for users who prefer not to wear anything clunky on their wrist while sleeping. It also integrates with Apple Watch and can be set as the Apple Watch's face.
Sometimes, sleep quality is affected by environmental factors such as loud neighbors or noises outside the home. That's where NapBot comes in. It's free (with an optional $0.99 monthly subscription or $9.99 yearly fee) and automatically monitors noises that could potentially be disruptive to sleep. Of course, it also tracks and records sleep with the free version, but the paid options unlock Sleep History and Sleep Trends. Sleep History keeps a running log of the amount of sleep users get, where as Sleep Trends helps to identify any potential patterns that could make it difficult to get shut-eye. NapBot is an attractive option that features clear graphics that are simple to read and understand. The free version isn't as feature rich, which may turn some users off. Paid, however, it's worth every penny.
Sleep Cycle is an intriguing app that does much of what the rest of the App Store's selection of software does, but it has an intriguing extra. It decides when to wake its users by having them select an appropriate window to do so in. It also compiles data on nightly sleeping length and quality, but many of its other useful feature are locked behind a premium membership. It costs $29.99 for a yearly membership, but paid features include useful data that other apps don't have. For instance, it can offer insight into sleep quality after extended app use and even sort data into typical nights, nights with inclement weather, and other situations.
More: Apple Watch: Must-Have Apps That Will Make The Smartwatch Even Better
Source: AutoSleep, NapBot, Sleep Cycle
The Death of Robin Was Almost Stopped By Another DC Hero

Checkout latest world news below links :
World News || Latest News || U.S. News

Source link