Movie Reviews
90 Day Fiancé: Why Sumit Lied To His Parents About His Relationship With Jenny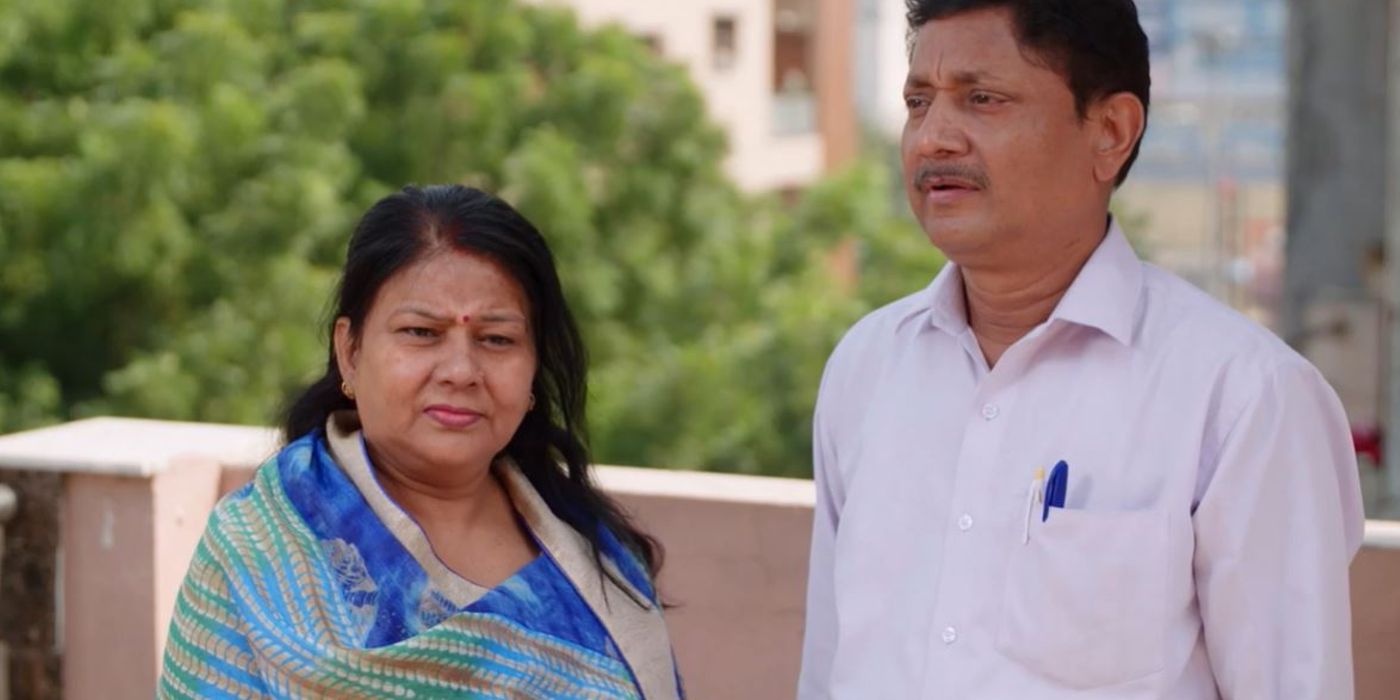 90 Day Fiancé: The Other Way fans are curious why Sumit lied to his parents about his relationship with Jenny after she lived with them years ago.
Fans of 90 Day Fiancé: The Other Way were surprised to learn that Sumit and Jenny both lied to his parents about their relationship when Jenny met Sumit nearly six years ago. Each episode, Jenny has presented Sumit's family as horrible kidnappers, when in reality they are just protecting their son.
Jenny and Sumit have had too many ups and downs to count, and are still struggling with Indian society shunning their relationship due to their large age gap. Fans of 90 Day Fiancé: The Other Way were feeling relieved after Jenny finally got proof from Sumit's lawyer that he indeed filed the proper divorce paperwork. The divorce is a huge deal for Jenny. When she first arrived in India to be with Sumit, she lived with him for a few weeks, only to find out he was still married. The news of his marriage reached Jenny when Sumit's family showed up to their shared apartment and took Sumit away. Since then, Jenny has always spoken poorly of Sumit's family, presenting them as malicious people who don't care about their son's happiness.
Related: 90 Day Fiancé: Deavan Clegg Accuses Jihoon Lee of Cheating
Jenny and Sumit of 90 Day Fiancé: The Other Way may be the greatest love story of the franchise. Both TLC stars show a great affection for each other that comes across as genuine. But fans learned a bit more about Jenny's personality last night when the reality star revealed she had stayed with Sumit's family years ago under the rouse of being just a friend. Fans had prepared themselves to dislike Sumit's mother and father, Anil and Sahna Singh. But in a turn of events, the TLC star's parents were able to tell their side of the story.
Evidently, Jenny visited back in 2013 and ended up living with the family for four months. The California native told them that she was just a friend of Sumit's, and wanted to explore India. The Indian parents never thought twice about a secret relationship until Sumit's father caught his son sneaking into her room late at night. The deception quickly caused Sumit's parents to dislike Jenny, and rightfully so. They had watched their son lie directly to their faces without batting an eyelash.
Fans now fully understand Sumit's parents' reservations about his relationship. While they did hang on to the fact that Jenny was double Sumit's age, they also did not like that they were lied to by the American. Jenny conveniently didn't reveal that part of the story to fans.
Next: 90 Day Fiancé: The Full Story Behind Angela's Other Daughter, Scottie Deem
90 Day Fiance: The Other Way airs Monday at 9 pm ET on TLC.
Source: 90 Day Fiance
Nintendo Switch Finally Allows Digital Pre-Orders To Be Canceled

Checkout latest world news below links :
World News || Latest News || U.S. News

Source link