Movie Reviews
90 Day Fiancé What Now: Why Fans Love Kirlyam & Alan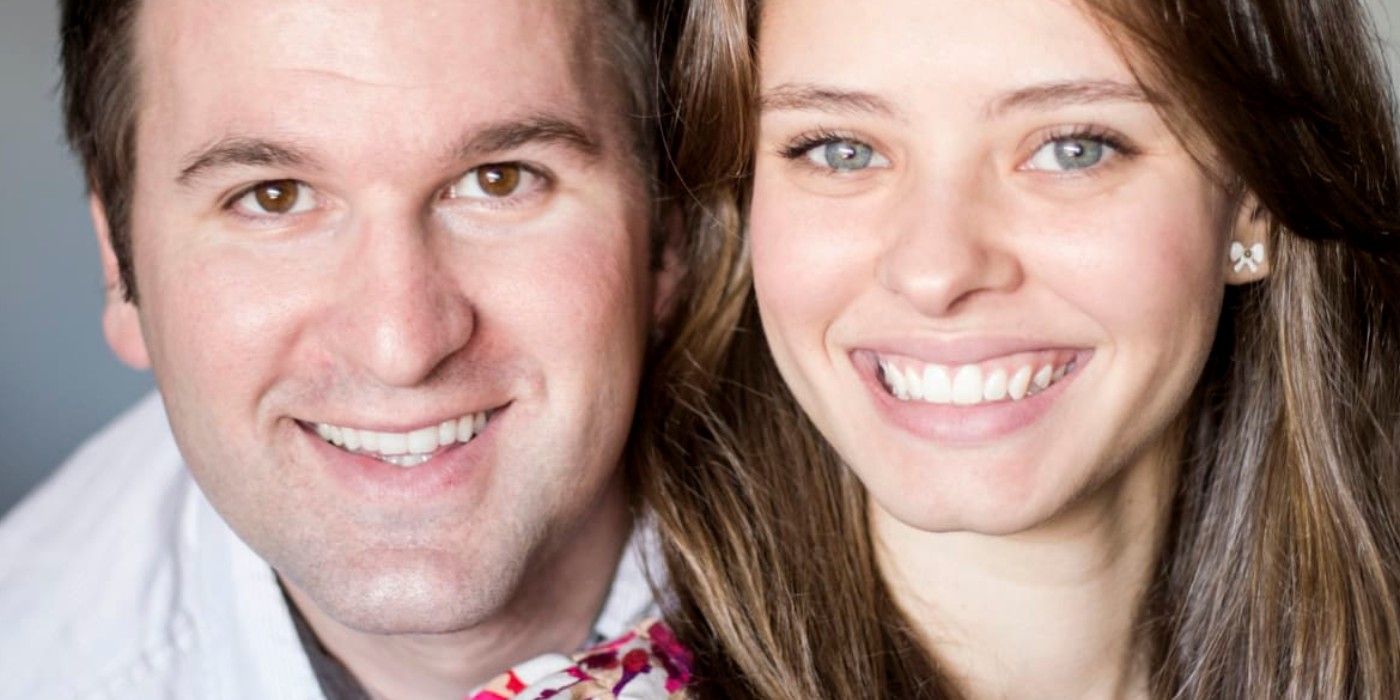 90 Day Fiancé fans know Kirlyam and Alan Cox since the first season of the hit TLC show. And there's a reason why their romance seems "non-scripted."
In a world full of Vanessas and Colts, be a Kirlyam and Alan! 90 Day Fiancé and it's long list of couples also carries with itself a sackful of drama and dilemma. However, 90 Day Fiancé season one stalwarts Kirlyam and Alan proved to be a couple that just doesn't fit in. Yes, their TLC love story did come with its share of troubles, but Kirlyam and Alan have still managed to stay together. But what makes this 90 Day Fiancé couple the best even after the reality TV cameras stop rolling?
The TLC twosome that transcended language barriers and modeling careers, Kirlyam and Alan gave 90 Day Fiancé, a love story for the ages. The pairing, though odd, had first met when 20-year-old Alan from Los Angeles, California traveled to Goiânia, Brazil on a Mormon mission trip. Of course, there were no signs of romance between him and 12-year-old Kirlyam when they first met via her family. 90 Day Fiancé naysayers did indulge in a bit of mud-slinging but Alan and Kirlyam denied any "creepiness" by saying, "There was no romantic relation at all when I was on my mission and anyone who thinks that or led to believe that — cause we never said that — it's absolutely, completely bulls**t," as per InTouch The future reality TV stars parted ways, dated other people until they crossed paths again at a mutual friend's wedding when Kirlyam became 20 and Alan, 28. They got engaged and Kirlyam moved to America on a K-1 visa. The Brazilian beauty dreamt modeling dreams but the 90 Day Fiancé couple hit a hurdle when Alan's jealousy squashed her career. But the pair (who were both virgins) got married anyway in a Mormon ceremony and later flew off to Hawaii for their honeymoon. Fast forward to 2017, and Kirlyam and Alan delivered their baby boy Liam only to live happily ever after in very non-90 Day Fiancé fashion.
Continue scrolling to keep reading
Click the button below to start this article in quick view.
Related: 90 Day Fiancé: Everything to Know About Fernanda Flores
Turns out Kirlyam and Alan's only controversy on the TLC show, to date, remains the whole age gap one. When a couple who's a part of a show that churns out squabbles season upon season, having just one nasty rumor on your reputation, makes them stand apart. Kirlyam, who's now 27, is still considered to be one of the most non-problematic 90 Day Fiancé cast members. "Genuine, beautiful inside out" is how most of the reality show's fans describe her while also adding how Alan too wasn't as much of a "trainwreck" compared to his counterparts. The couple seems to have set the bar for whoever followed them after the successful stint as they went on to live happy and "normal" lives free of any "that looks scripted" allegations. However, many viewers do agree that Kirlyam didn't get the treatment that she deserved on the show, and wish that life off-screen is happier for them as a couple.
Alan and Kirlyam recently made an appearance on 90 Day Fiancé: Self-Quarantined where them not being together worried a lot of their fans. But the cause for the couple's apparent separation was the coronavirus due to which Kirlyam was stuck in Brazil when she went to meet her family. Travel bans played the villain in their romance and the lonely Alan expressed how much he missed her in their new home. But the American 90 Day Fiancé husband soon joined his wife and child in Brazil where they continue telling the world that love does, eventually find a way.
Next: 90 Day Fiancé: What Happened To Jorge Nava & Anfisa Arkhipchenko After the Show?
Source: InTouch, Kirlyam Cox
Salma Hayek's Eternals Costume Revealed By Toy Packaging
About The Author

Checkout latest world news below links :
World News || Latest News || U.S. News

Source link