Movie Reviews
10 Best Disney Reboots (That Aren't Straight Remakes)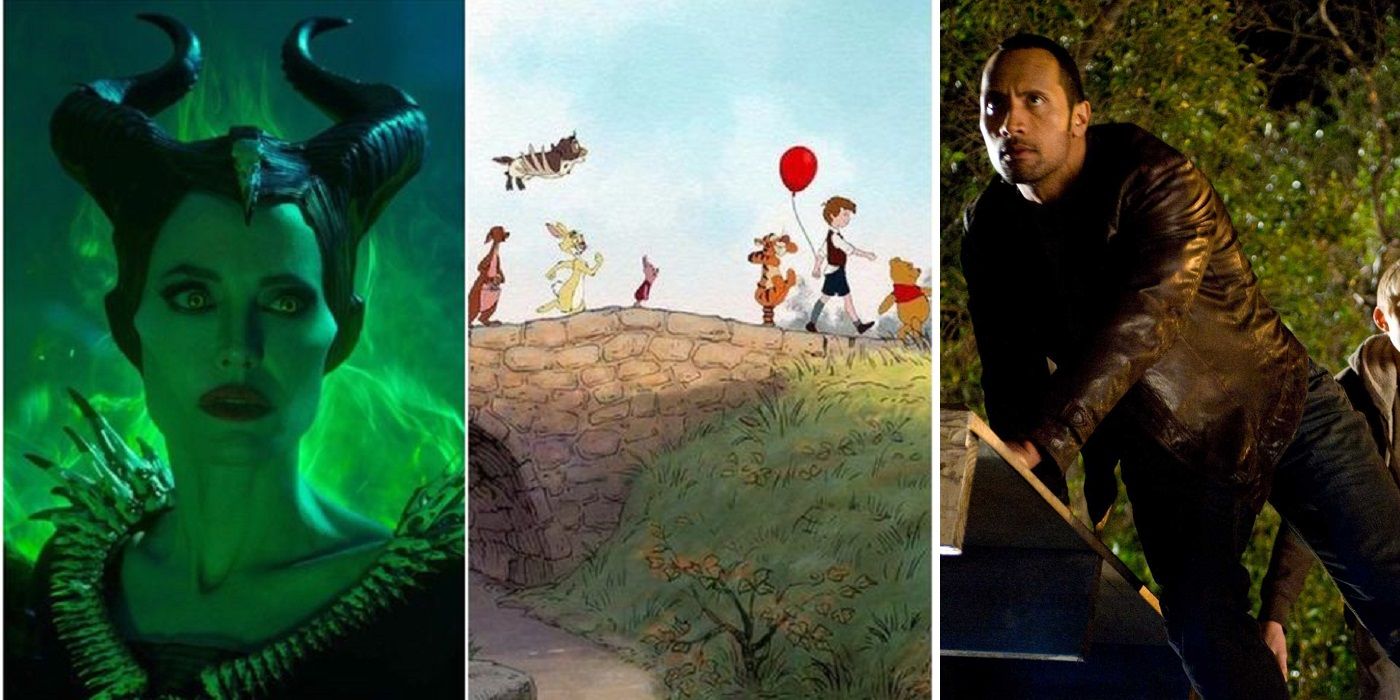 Disney reboots a lot, and sometimes they're just glorified remakes of a previous film. Here are the best reboots that tried their own thing.
Nowadays, Disney remakes are practically their own sub-genre of films under the house of mouse. However, what many fans and casual viewers alike might not fully grasp is that there is a difference between remake and reboot, and the latter isn't always a bad thing when it tries something different.
RELATED: Disney+: 5 Benefits Of The Premier Access Feature (& 5 Reasons It Should Be A One-Time Thing)
For clarity's sake, a remake is an update or re-imagining of an already existing property and a reboot is a completely original take on a familiar frame or formula. Simply put, a remake only updates, a reboot reinvents. Films like the recent adaptations of Aladdin and The Lion King do little to rejuvenate the story, but there are films that at least try something new.
10

Alice In Wonderland
To be fair, Tim Burton's adaptation of Alice in Wonderland wasn't a terrible movie, just the victim of some poor writing choices. That being said, the film is much more of a re-imagining than a straight-up remake. It takes the familiar tale of Alice but uses it as more of a springboard for an original story than just retreading old ground. It doesn't always hit the mark, but at least Burton gets creative and original with his concepts.
9

Maleficent
Maleficent earns a spot on this list simply because of the narrative focus. While many would instantly jump on the bandwagon to call this a remake, keep in mind that Sleeping Beauty protagonist Princess Aurora doesn't exactly have much screen-time in this one.
RELATED: Disney Villains Ranked By Intelligence
Think of this as Disney's answer to Wicked, casting the villain as the protagonist. Instead of blatantly retelling Sleeping Beauty, the film explores the origins and trials of the original film's most popular character.
8

Race To Witch Mountain
The main reason people might be familiar with this sci-fi action flick is the Dwayne Johnson meme that spawned from its stills. This Disney one-off could have completely rebooted the Witch Mountain series with its super-powered kids and alien bounty hunters.
Where the original had a pair of orphaned aliens stranded on earth, the reboot doesn't even hide their extraterrestrial origins, making it one of the highlights of the plot. If there's one reboot that needs a second chance, it's this one.
7

Freaky Friday (2018 Version)
Freaky Friday has been done a grand total of four times by Disney, and while many adore the Lindsay Lohan remake, it's the 2018 version that counts as a pure reboot.
RELATED: The 10 Best Body-Swap Films, Ranked (According To IMDb)
Where the other films featured the same characters and names, it's this version that takes an original route by throwing in a new pair of leads with a different body-swapping method. The fortune cookie is exchanged for a magic hourglass and a new breed of screwball comedy ensues.
6

Mickey Mouse (2013 TV Series)
Mickey has seen many different changes throughout his decorated career, but hasn't deviated from a basic formula in a long time. Enter Disney artist Paul Rudish with his stylistic take on the character in Disney's latest Mickey Mouse animated series. 
The newer shorts not only take a more "2.5D" appearance, but they rely on classic formulas not seen since the days of the original cartoons. They definitely get away with some slightly edgier slapstick in this version.
5

The Love Bug (1997)
Ever want to see Bruce Campbell behind the wheel of Herbie the Love Bug? This "groovy" reboot/sequel in the Love Bug franchise sees Herbie racing for his life in a '90s setting.
RELATED: Disney: 10 Post-Credit Scenes Fans Might Have Missed
The film features the standard Herbie adventure but also introduces his origin story, why and how he's alive, and an evil clone version. It's a little ridiculous, but that's half the fun.
4

Christopher Robin
Like Maleficent before it, Christopher Robin is more of a reboot than a remake. It essentially picks up where the very first Pooh adventure left off, though with a more bittersweet approach. Aside from Pooh and company, it's a completely new and original story that sees the Hundred Acre crew coming into the real world. Although it's a bit dodgy on the rules of reality, it's still a unique way of addressing an old Disney standby.
3

Spider-Man: Homecoming
If one Marvel movie character fits the ideal reboot definition, it would have to be none other than our friendly neighborhood Spider-Man. Although the Sam Raimi films have a special place in the hearts of every Spider-Fan, Disney's MCU version reboots the character without rehashing old cliches.
RELATED: Spider-Man: Homecoming: The 5 Best Action Sequences (& 5 Funniest Gags)
This Spidey movie takes a lot more from the source material than those that came before, as well as giving him a more appropriate update.
2

Winnie The Pooh
It may have dropped the first part of the title, but this film could easily be a reboot of The Many Adventures of Winnie the Pooh. Although Pooh and his pals were already mentioned before, it's this film from 2011 that is a complete and total reboot. It uses familiar characters, but gives them a completely original narrative worthy of A.A. Milne's original books.
1

Ducktales
Take notes on this one, Disney, because this is a remake/reboot done right. Though the new DuckTales series does count as a remake for updating the franchise, the formula and overall narrative are 100% fresh. Familiar faces get much-needed updates, but there are also more than a few new friends and foes for Scrooge McDuck and company to clash with. Certainly a step in the right direction.
NEXT: Which DuckTales Reboot Character Are You According To Your Zodiac Sign?

Next
Which Titanic Character Are You, Based On Your Chinese Zodiac?


Checkout latest world news below links :
World News || Latest News || U.S. News

Source link