Entertainment
Michael B. Jordan Reveals How Creed 3 Copes Without Stallone's Rocky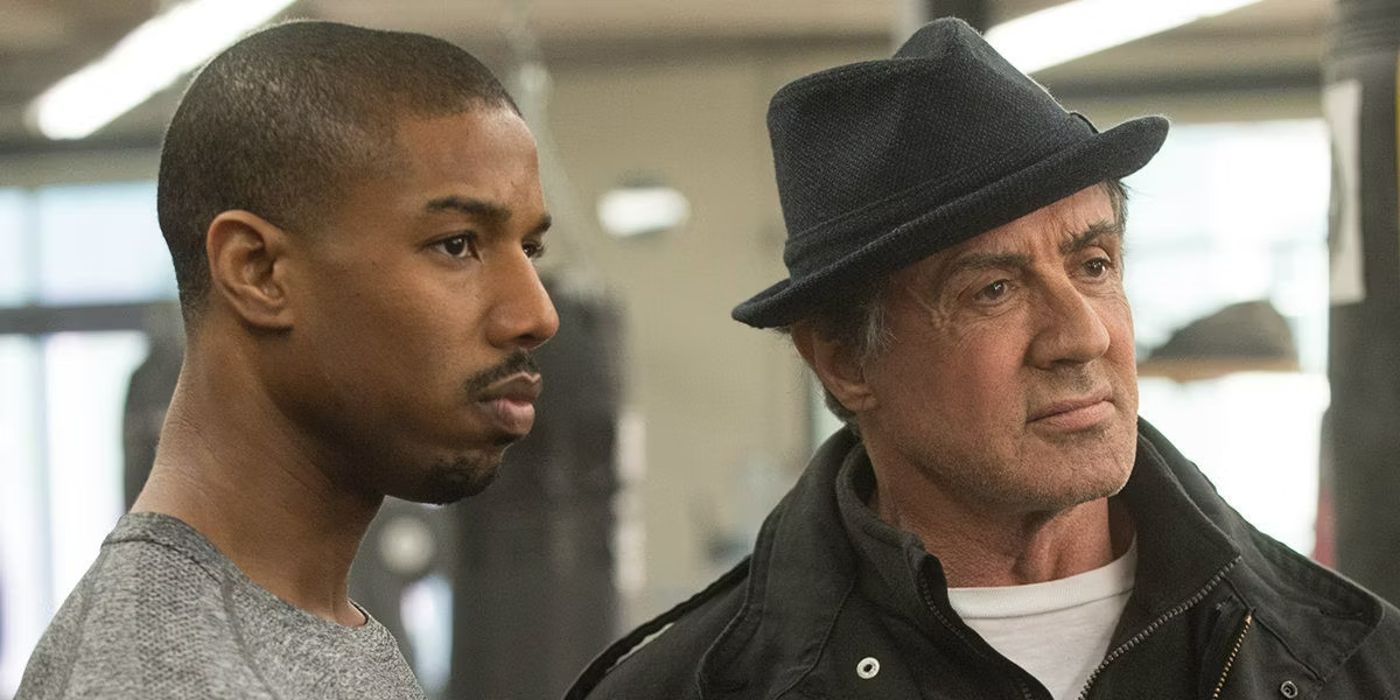 Michael B. Jordan, star and director of Creed 3, reveals how the upcoming film copes without Sylvester Stallone's iconic character Rocky Balboa.
Creed III director and star Michael B. Jordan explains how the upcoming threequel will cope without the presence of Sylvester Stallone's Rocky Balboa. Set five years after the events of Creed II, the new film will see Jordan's Adonis "Donnie" Creed face an opponent from his past, in the form of Jonathan Majors' Damian Anderson, a childhood friend who resurfaces after having served a lengthy prison sentence. In April of last year, Stallone announced he would not be returning to the role of Rocky Balboa for the franchise's latest installment, though he has described the sequel's story as "really interesting."
With next year's Creed III marking the first movie in the long-running franchise that Stallone has not appeared since the original 1978 Rocky film, Jordan explains how this latest outing will continue without his iconic character. Speaking with Empire, Jordan explains that, while Stallone will not appear in the flesh, the "essence of him is still there," and the film honors the legacy of its origins. Check out his full comments below:
It's really diving into the Creed universe and having him evolve, start his own family and go through his own trials and tribulations in life. It's allowed Adonis to stand on his own two feet and use the wisdom he's learned from Rocky in the other two films. I think it's in the spirit of Rocky, whose fingerprints will always and forever be on this franchise. The essence of him is still there. But at the same time, the Creed franchise is moving in a strong direction.
Related: Sylvester Stallone's Creed 3 Comments Contradict Creed 1 & 2
Why Rocky Isn't In Creed 3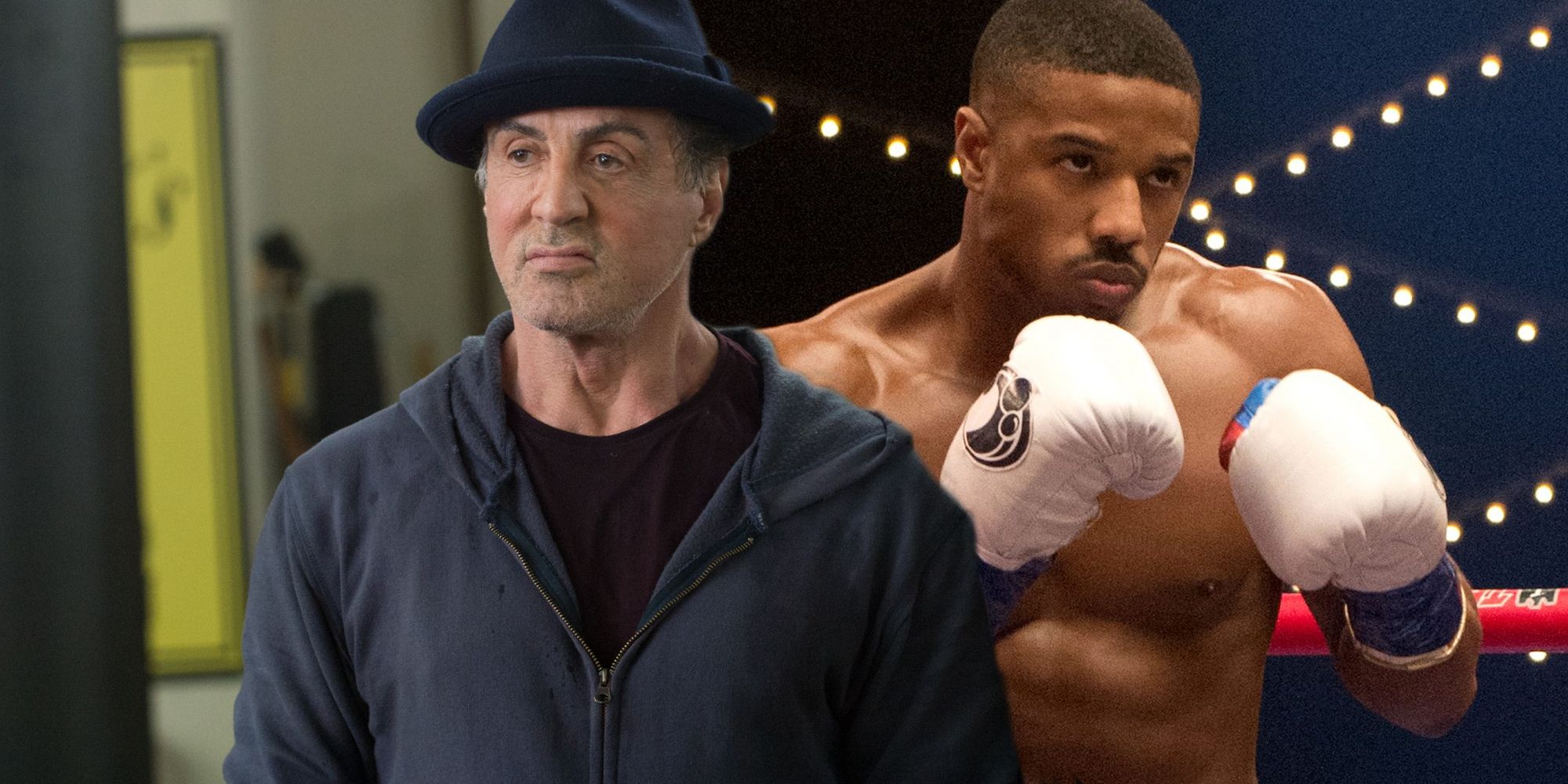 Following in Rocky's own footsteps, Creed III will see Jordan's Adonis as a successful professional boxer struggling to balance his family life with his life in the ring. In a move distinctly reminiscent of 1982's Rocky III, the new film's plot will see the now-famous fighter face off against a tough, up-and-coming challenger without the benefit of his trainer. Rocky's absence from Creed III seemingly mirrors the death of Burgess Meredith's Mickey Goldmill, whose passing saw Stallone's character spiral into a dark depression. While it is not clear whether Rocky's character is destined to suffer the same fate off-screen, the apparent connections are difficult to ignore, and his absence is certain to have a significant impact on Jordan's Adonis.
With Stallone's performance as Rocky in the original Creed film earning him an Oscar nomination, the decision to make his departure from the role would not have come easily for the star. When asked earlier this month about his absence, Stallone explained that much of his decision was due to the Creed III being taken in a darker direction than he would have liked. Calling the situation "regretful," he suggested that Jordan and producer Irwin Winkler have sent the story "in a direction that is quite different than I would've taken it." Nonetheless, despite his departure, Stallone wished the pair well and continued to serve as a producer on the upcoming sequel.
Having played the iconic character for over four decades, Stallone's absence in Creed III will likely be keenly felt by fans, but it may also serve to allow Jordan's character to fully emerge from his gigantic shadow. With Rocky telling Adonis "it's your time" at the conclusion of Creed II's final fight, the time has finally come for Jordan's protagonist to stand firmly on his own two feet. Whether the franchise can successfully make that transition will only become clear when Creed III releases next year.
More: Creed 3 Must Correct Its Failure Of Bianca
Source: Empire Magazine
Checkout latest world news below links :
World News
||
Latest News
||
U.S. News
Source link