Entertainment
How to Unlock All Backpack Upgrades in Death Stranding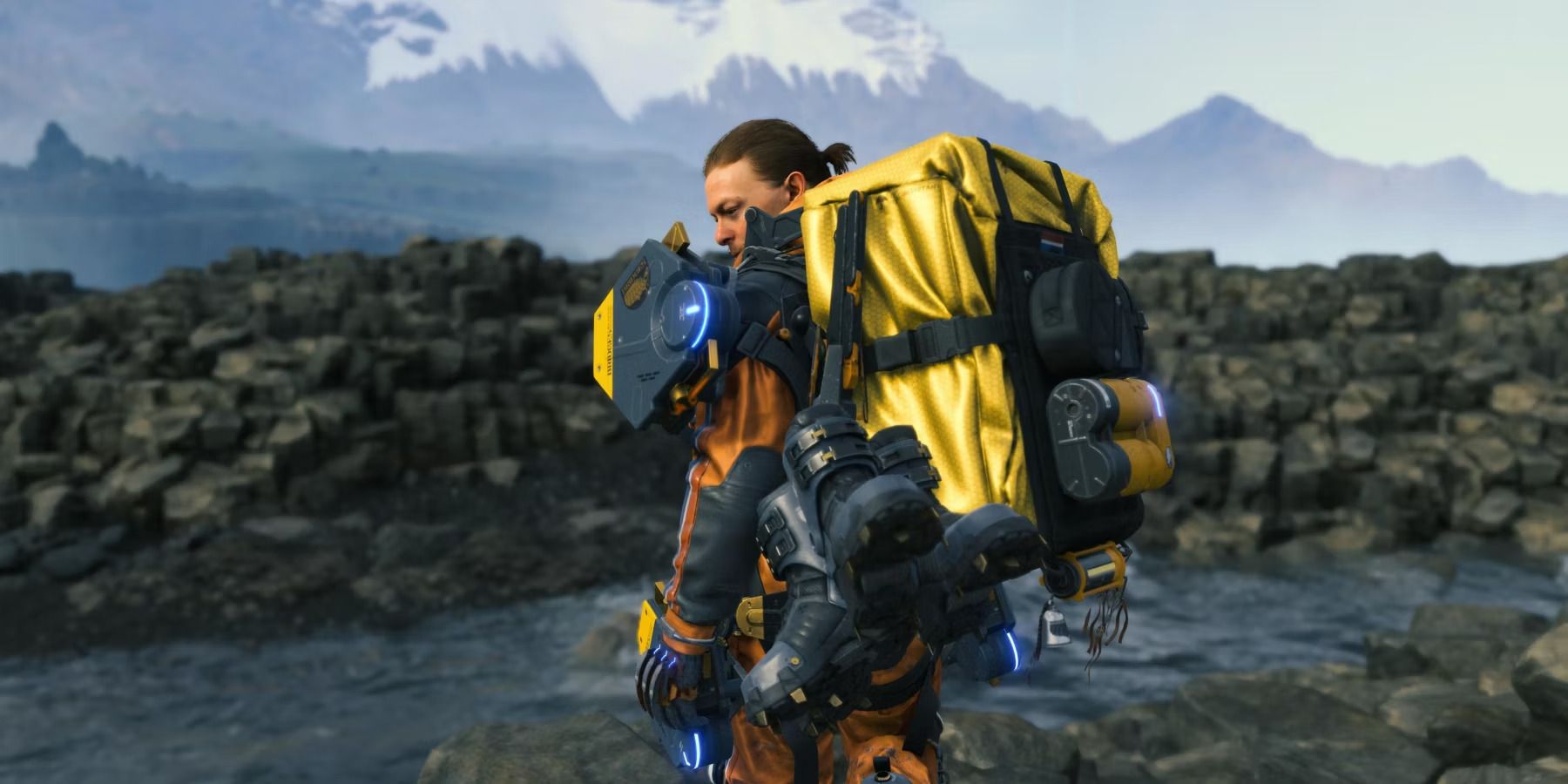 Death Stranding allows players to upgrade their backpacks with extra features. This guide will help players unlock all the Backpack Upgrades.
Quick Links
When traversing the large and empty world of Death Stranding, Sam Bridges must deliver several packages using a backpack and establish links with other survivors at distribution centers. However, to do this efficiently, players must upgrade Sam's backpack so that he can carry more packages without damaging them and without effort.
Apart from being able to customize Sam's backpack, players can also get upgrades such as a Spare Ammo Container, Extra Battery, and other accessories that will help Sam manage cargo better in Death Stranding.
How To Unlock All Backpack Upgrades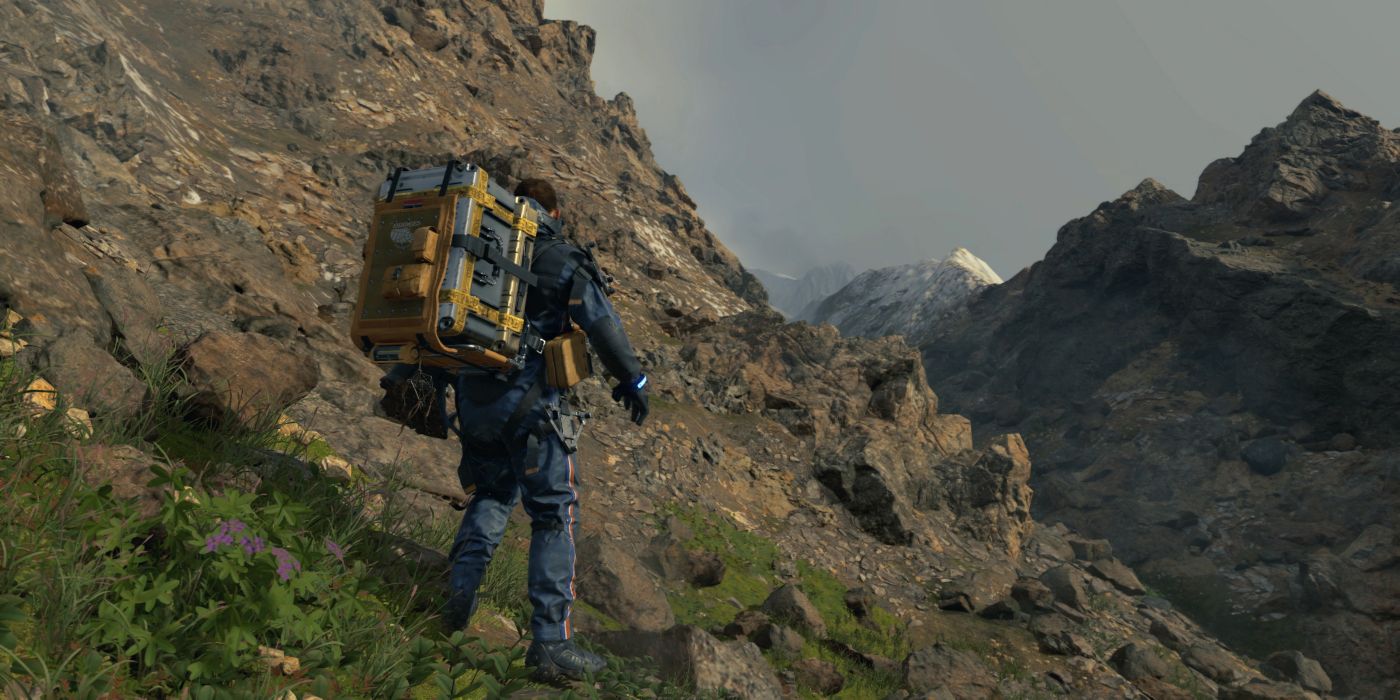 Players should look into upgrading Sam's backpack as soon as they get the opportunity. While these upgrades are essential, players should also start using Vehicles in Death Stranding if they have very large cargo to deliver. This will let players deliver more packages in tandem with their upgraded backpacks and also help save time.
| Upgrade | How To Unlock |
| --- | --- |
| Backpack Cover | Reach Connection Level 2 with the Collector. |
| Grenade Pouch | Complete Order No. 37. |
| Utility Pouch | Reach Connection Level 2 with the Cosplayer. |
| Large Grenade Pouch | Reach Connection Level 3 with the Cosplayer. |
| Spare Ammo Container | Reach Connection Level 3 with the Distribution Center North of Mountain Knot City. |
| Extra Battery | Reach Connection Level 4 with Distribution Center North of Mountain Knot City. |
| Stabilizer | Complete Order No. 46. |
| Love Knot | Complete Order No. 53. |
| One Dollar Coin | Reach Connection Level 1 with the Spiritualist. |
| Weather Talisman | Reach Connection Level 2 with the Weather Station. |
| Bell Charm | Reach Connection Level 2 with the Novelist's Son. |
| Crpyobiote Charm | Reach Connection Level 4 with Heartman's Lab. |
| Windmill | Reach Connection Level 1 with Distribution Center South of Lake Knot City. |
Best Backpack Setup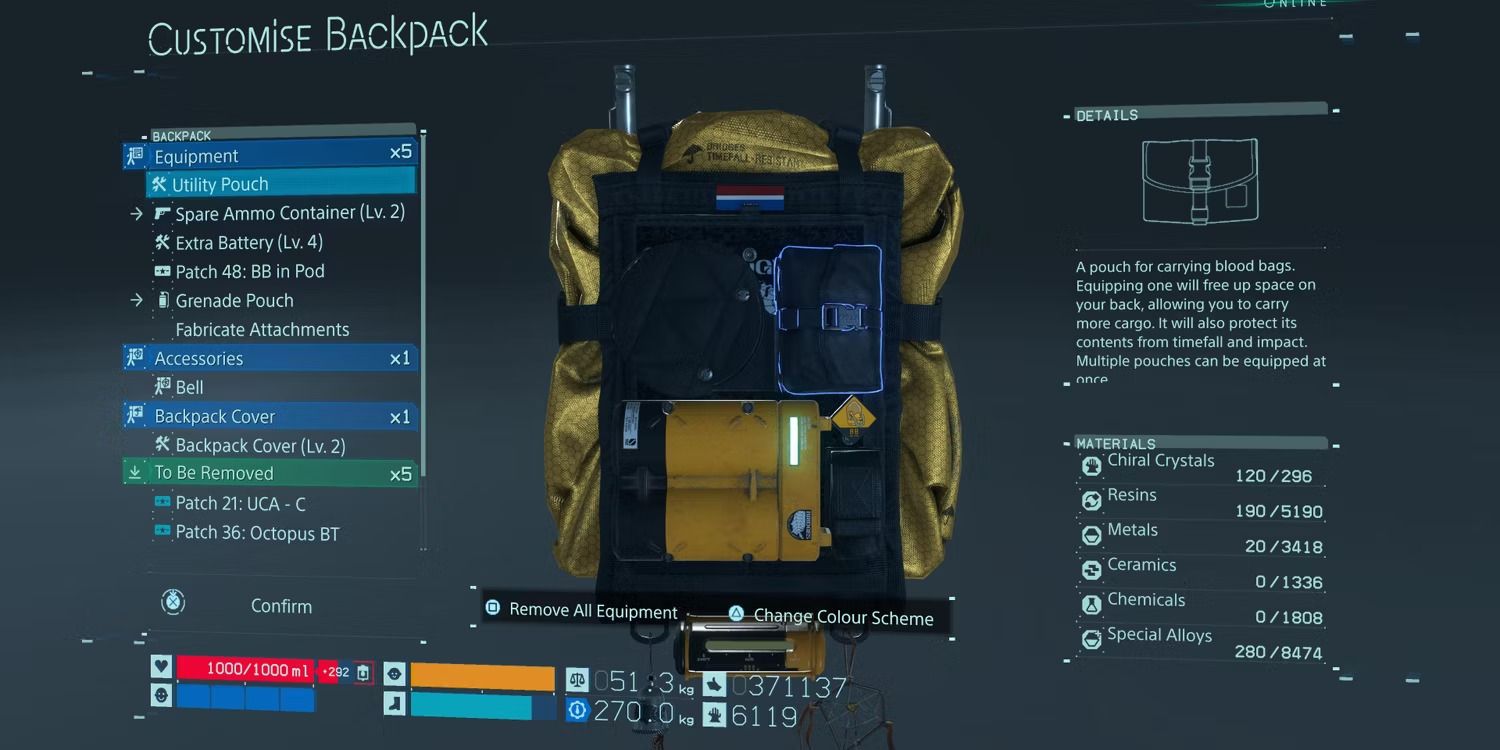 Since the backpack can only be set up in a 5X6 grid, players might get confused about which upgrades to use for Sam's backpack. However, the best backpack setup tends to favor upgrades that let Sam deliver heavier packages over a longer distance. Here's the best backpack setup players can use to make Sam's journey to the end easier in Death Stranding:
1 Extra Battery (Lvl. 4) placed horizontally
Spare Ammo Container (Lv. 2)
Grenade Pouch
Bell
Backpack Cover
Additional Blood Packs in the Utility Pouch
Platform:

PC, PlayStation 4

Developer:

Kojima Productions

Publisher:

Sony Interactive Entertainment

ESRB:

M
Checkout latest world news below links :
World News
||
Latest News
||
U.S. News
Source link