Entertainment
How Chad Michael Murray Defended One Tree Hill Star From Creator Harassment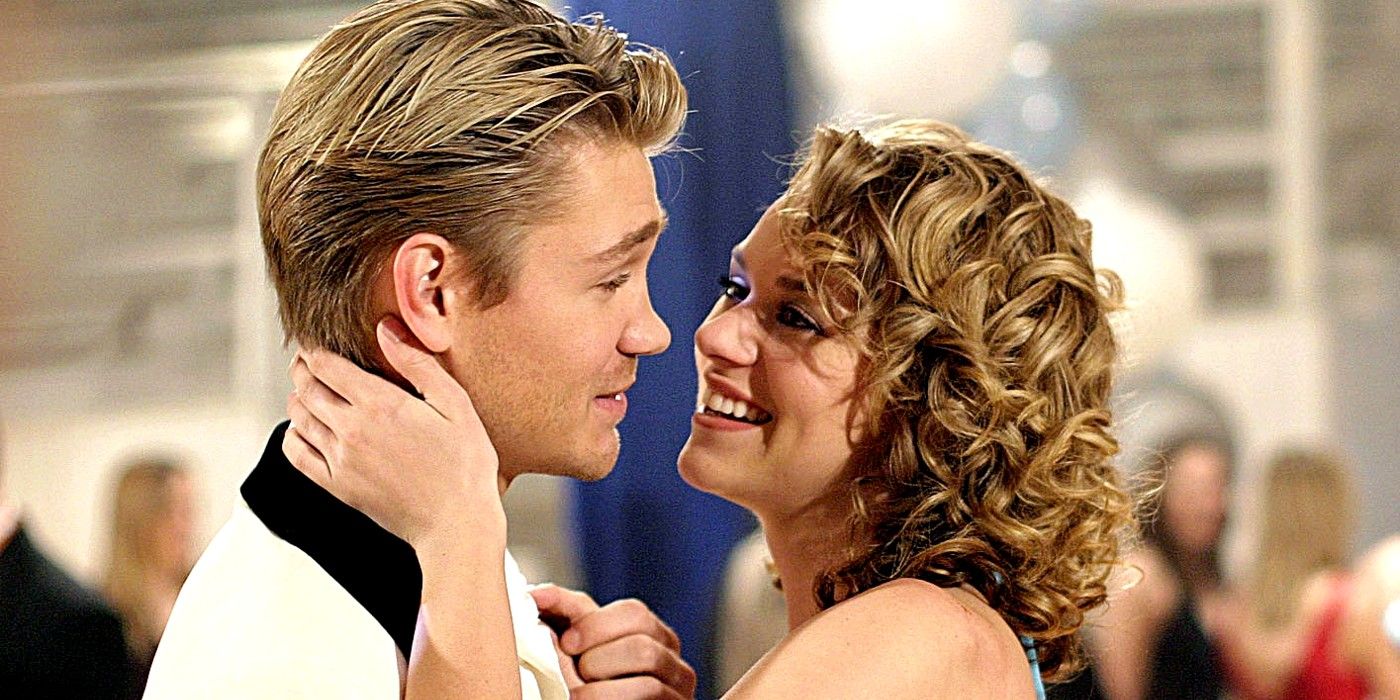 One Tree Hill star Hilarie Burton details how Chad Michael Murray defended her from the series creator's harassment. Burton starred as Peyton Sawyer in the popular teen drama. The show lasted for nine seasons, airing 187 episodes between 2003 and 2012, as it moved from The WB and continued as a part of The CW. But in the years since, the show has more often garnered headlines because of the allegations of sexual harassment and assault against One Tree Hill creator and executive producer Mark Schwahn.
During an episode of the Drama Queens podcast, which Burton hosts with One Tree Hill co-stars Sophia Bush and Bethany Joy Lenz, Burton said that Schwahn had assaulted her repeatedly during a trip to Texas to begin work on a season 4 episode. When asked by Lenz about why she didn't tell anyone about Schwahn's actions at the time, Burton says that she did and recounts how Murray stepped in to confront the showrunner. In the quote below, via Variety, Burton shares her memories:
"Oh, I did. I told all sorts of people. Honey, I told everybody. Chad [Michael Murray] walked up and goes, 'What are you doing?' He said that to our boss in the bar. He watched our boss grab me in front of a lot of people, and you know, Chad didn't have anything to lose because he knew our boss hated him anyway. A lot of people had a lot to lose, so you don't speak up when you have a lot to lose. But [our boss] felt so comfortable that that was not something that he had a problem with. [He thought], 'I can do whatever I want to her in public with her boyfriend standing there.'"
Related: One Tree Hill: Why Chad Michael Murray Left In Season 6
One Tree Hill Creator's Sexual Harassment Accusations Explained
The cast and crew of One Tree Hill spoke out in a letter about how they had faced inappropriate behavior and sexual harassment while on set from Schwahn. Burton and Bush were among 18 women who spoke out regarding their experiences, accusing the showrunner of emotional and psychological manipulation. The letter also mentions that the women had to sometimes fight back, physically, against Schwahn.
Television writer Audrey Wauchope began the focus on the showrunner's alleged actions in November 2017, saying that she was sexually harassed by Schwahn, as was her writing partner, while they worked on One Tree Hill. The men of One Tree Hill released their own statements, expressing support for their female co-stars and crew members. Schwahn was also accused on The Royals, with 25 actors and crew members of the show sharing their own experiences of sexual harassment by Schwahn. He was ultimately fired from The Royals, following a suspension.
The negative impact that Schwahn made its way on-screen, as well, with the One Tree Hill stars sometimes taking the opportunity on the podcast to talk about scenes that made them uncomfortable. That includes an early scene featuring Peyton, which caused Burton to break down in tears. It's also mentioned that Schwahn would use the script as a way of calling out the actors and living out his fantasies.
More: Why One Tree Hill Ended After Season 9Source: Drama Queens
Checkout latest world news below links :
World News
||
Latest News
||
U.S. News
Source link