Entertainment
Halloween Kills Cast Guide: Every Returning & Recast Character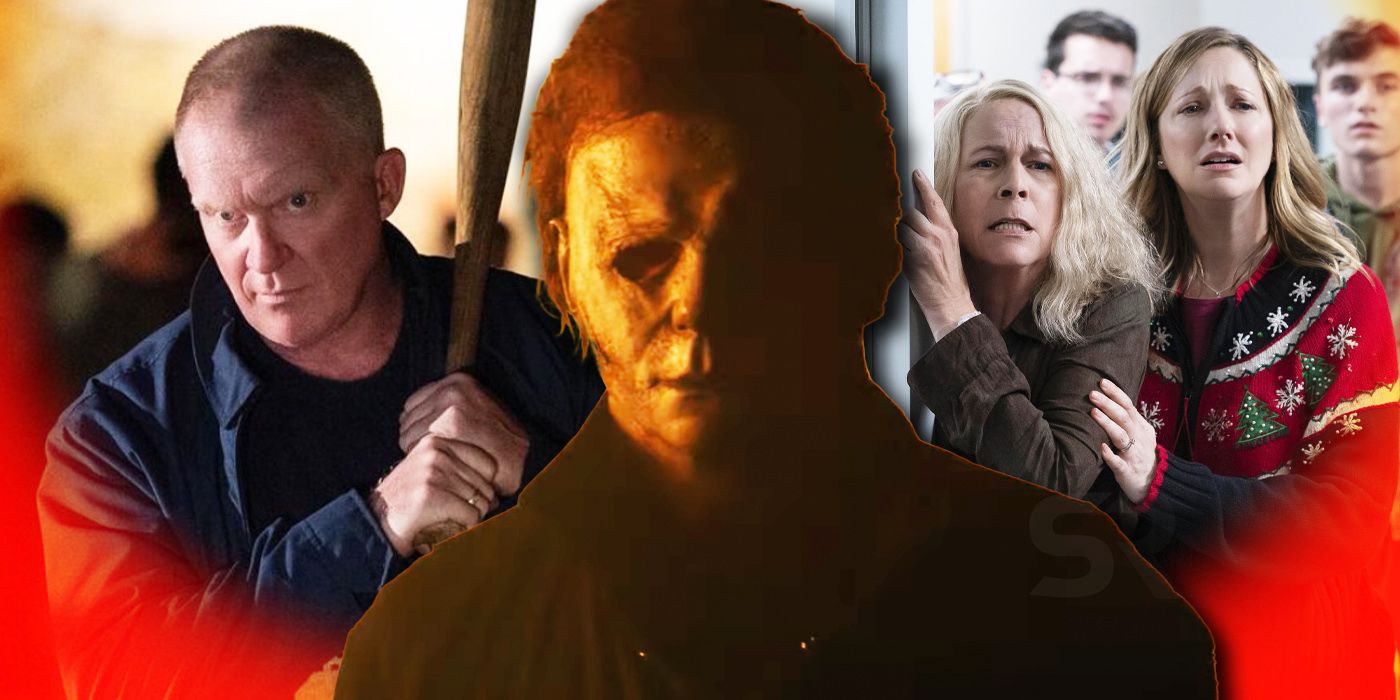 Halloween Kills brought back most of the cast from the 2018 version of Halloween as well as a couple of characters from the original movie. The original Halloween is now regarded as one of the most influential horror movies ever, spawning a long-running franchise that most recently completed a reboot trilogy, with Halloween Kills as its middle film. Halloween tells the story of Michael Myers, who on Halloween night 1963 murdered his older sister when he was just six years old. As a result, Michael was sent to Smith's Grove Sanitarium, where he stayed for over a decade and became Dr. Sam Loomis' (Donald Pleasence) patient.
Fifteen years after murdering his sister, on October 30, 1978, Michael escaped and returned to his hometown Haddonfield, Illinois, where he began to stalk Laurie Strode (Jamie Lee Curtis) and her friends. Laurie became the only survivor of Michael's killing spree on Halloween night and the final girl of the franchise, even though it has gone through a couple of retcons and changes that left her behind for a while. Laurie and Michael are now back in a new timeline within the Halloween universe with the reboot trilogy, which ignores the events of every movie in the franchise except the original.
Jamie Lee Curtis as Laurie Strode
The Halloween franchise's ultimate final girl returned in Halloween Kills. The movie picks up minutes after the ending of Halloween, and sees Laurie being taken to the hospital as she was stabbed by Michael during their encounter at her house. This is similar to the events of the original Halloween II, in which Laurie was taken to hospital following the events of the original movie. Rather than being isolated like in the original Halloween II however, she leads a vigilante group hunting Michael all over Haddonfield, becoming like a general.
In addition to playing Laurie Strode in seven Halloween movies, Jamie Lee Curtis is known for playing Kim Hammond in Prom Night, Shelly DeVoto in My Girl, Helen Tasker in True Lies, Tess Coleman in Freaky Friday, and Linda Drysdale-Thrombey in Knives Out. She won her first Oscar for her supporting role as Deirdre Beaubeirdre in Everything Everywhere All at Once.
James Jude Courtney & Nick Castle as Michael Myers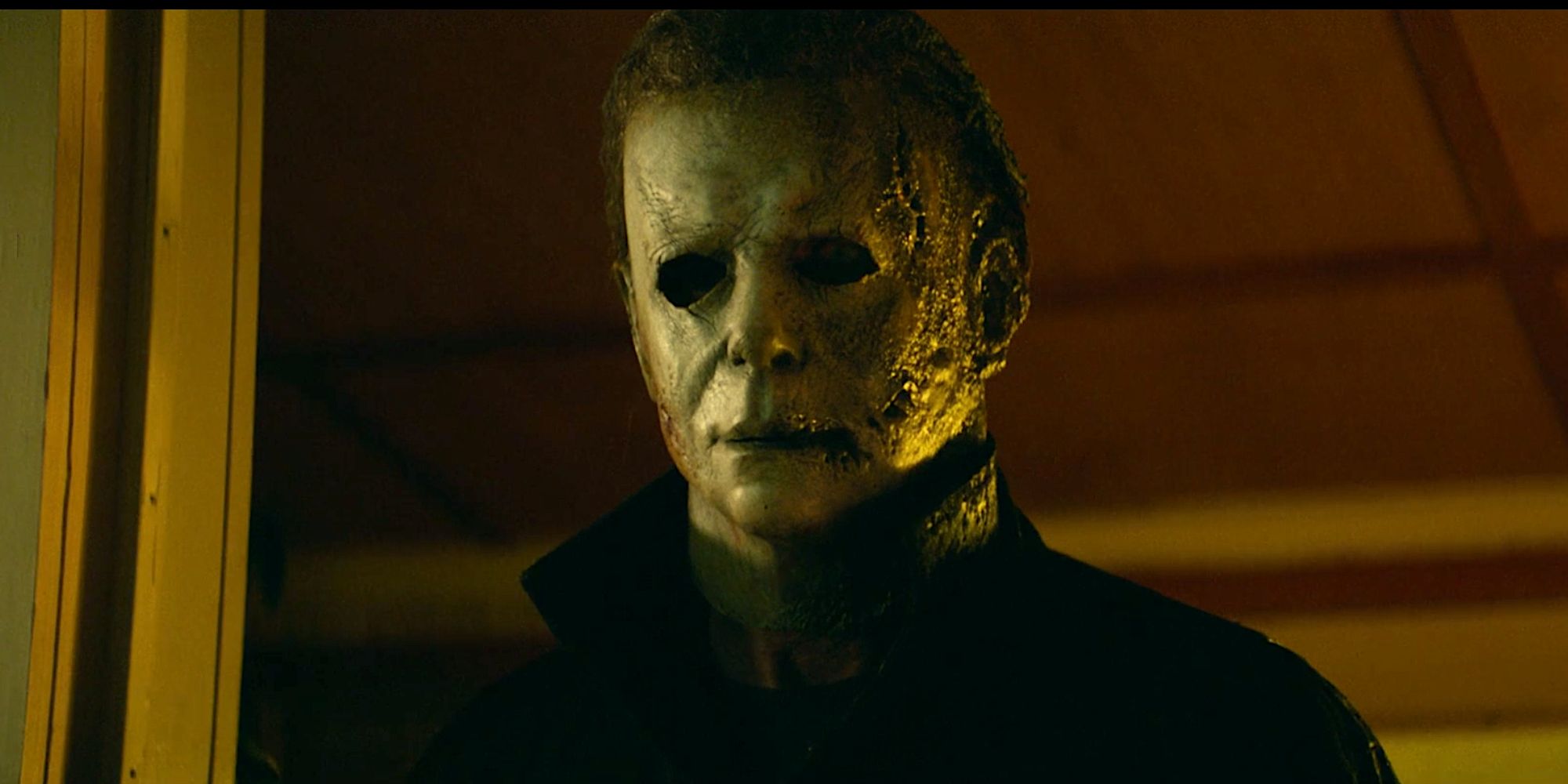 Michael Myers is a one of those horror villains who's pretty much invincible, and this is particularly true in Halloween Kills. At the end of Halloween, Michael was shot by the Strode women at Laurie's isolated and heavily guarded house, fell into the basement, and was trapped there. Laurie then set the house on fire and left him there to die, but not even all that was enough to kill Michael. In Halloween Kills, Michael escapes the fire and continues his murder spree in Haddonfield, where he comes across some familiar faces from the past.
Nick Castle is the original Michael Myers actor, and he's best known for his role as the iconic slasher, though he's also a director and writer. James Jude Courtney has appeared mostly in small roles in film and TV, such as Unsolved Mysteries, When a Man Loves a Woman, and Buffy the Vampire Slayer.
Judy Greer as Karen Nelson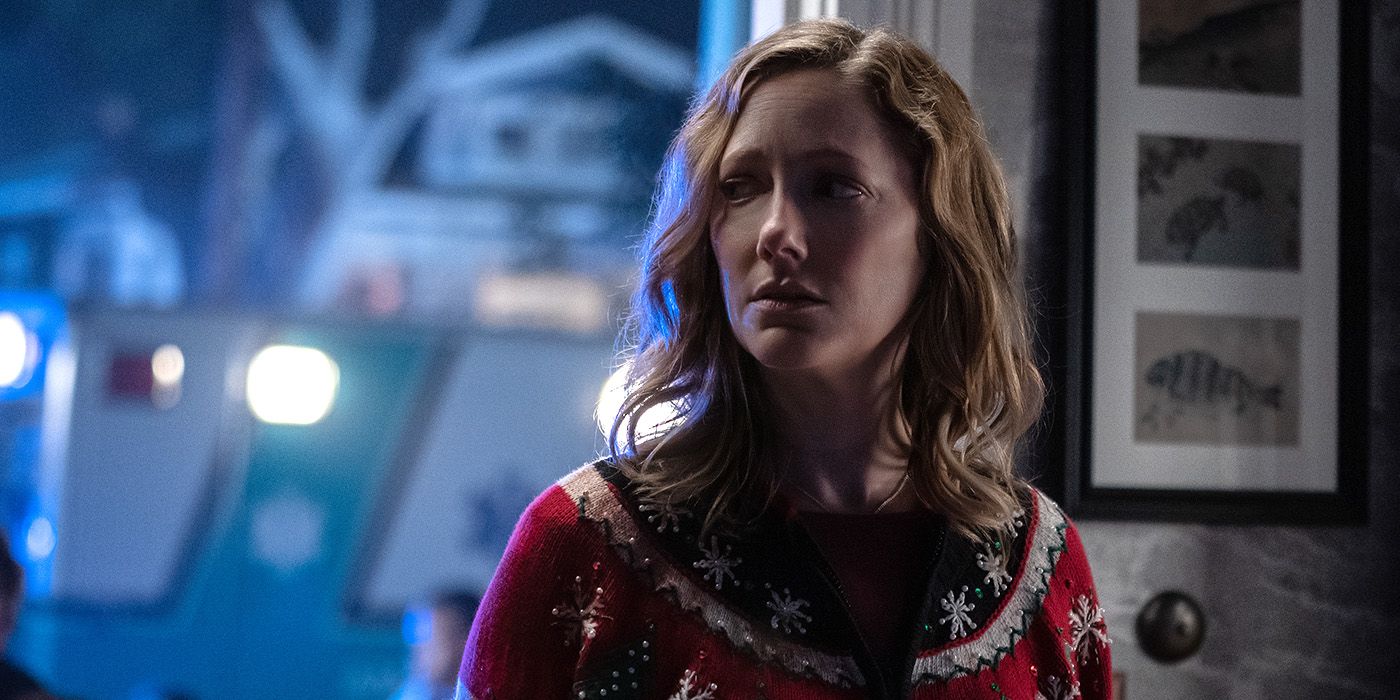 Judy Greer reprises her role as Karen Nelson in Halloween Kills. Karen is Laurie's only daughter, who Laurie prepared for a potential encounter with Michael since she was little, which eventually led to her being taken away from her mother. Laurie never regained custody of Karen, and the two remained estranged. When Michael Myers returned to Haddonfield, Laurie and Karen joined forces to keep their family safe. Grieving the loss of her husband in Halloween Kills, who was killed by Michael in the previous movie, she tries to be the voice of reason in the sequel in an attempt to quell a vicious mob that grows in Haddonfield.
Judy Greer's most notable roles are Fern Mayo in Jawbreaker, Lucy Wyman in 13 Going on 30, Kitty Walker in The Village, Karen Mitchell in Jurassic World, Maggie Lang in Ant-Man and Ant-Man and the Wasp, and Kitty Sanchez in Arrested Development.
Andi Matichak as Allyson Nelson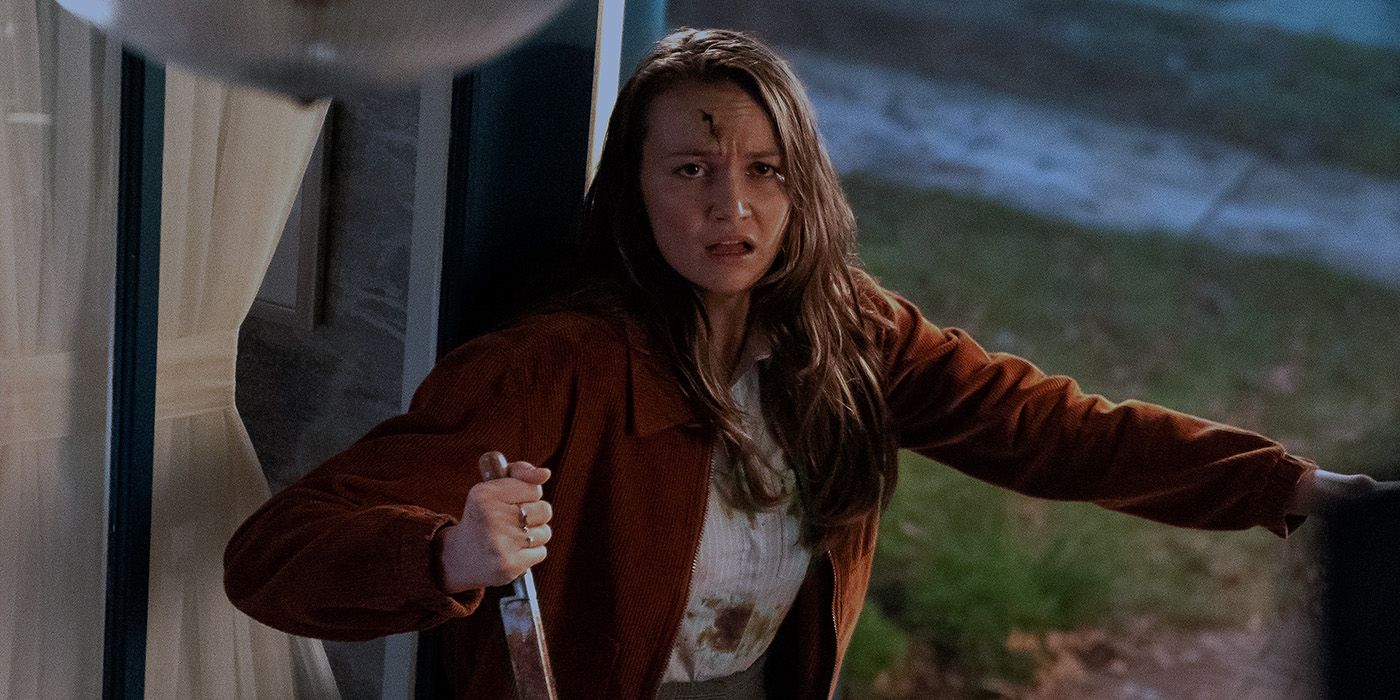 Andi Matichak plays Allyson Nelson, Karen's daughter and Laurie's granddaughter. Unlike her mother, Allyson kept in contact with her grandmother, and though she initially didn't believe that Michael had returned, she quickly joined Laurie's fight. In Halloween Kills, Allyson joins the mob hunt for Michael Myers after learning he survived the fire, but her quest for revenge leads her down an even more tragic path. Andi Matichak's big break was Halloween, previously appearing in minor roles in Orange Is The New Black and Blue Bloods, and later returning to the Halloween franchise again as Allyson for Halloween Ends.
Anthony Michael Hall as Tommy Doyle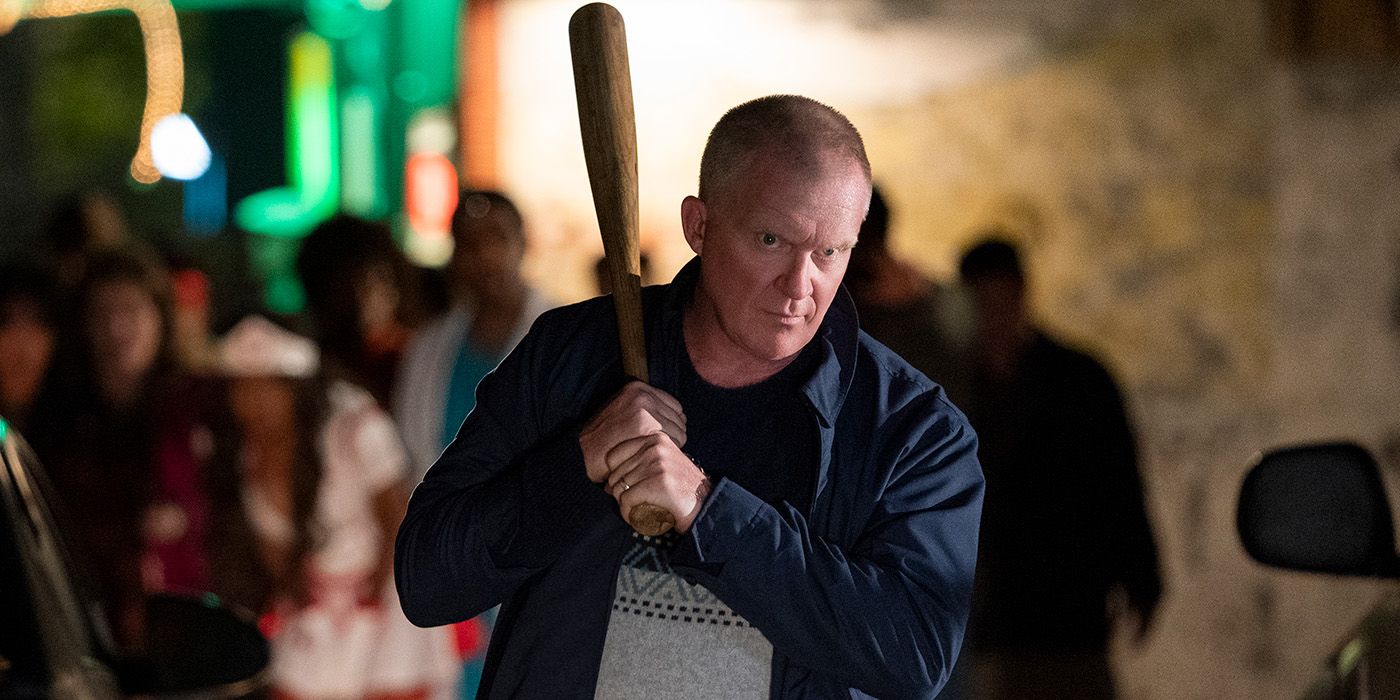 Anthony Michael Hall joins the Halloween franchise in Halloween Kills as Tommy Doyle, one of the kids Laurie babysat in the first movie. Being one of the few survivors of that traumatic Halloween night in 1978, Tommy joins other town residents to hunt down Michael Myers and put an end to his reign of terror in Haddonfield but instead creates a largely ineffective mob.
Anthony Michael Hall is best remembered for his role as Brian Johnson in The Breakfast Club, and he also played Gary Wallace in Weird Science, Jim in Edward Scissorhands, Johnny Smith in The Dead Zone, and Walter Sykes in Warehouse 13. An older Tommy Doyle was played by Paul Rudd in Halloween: The Curse of Michael Myers.
Kyle Richards as Lindsey Wallace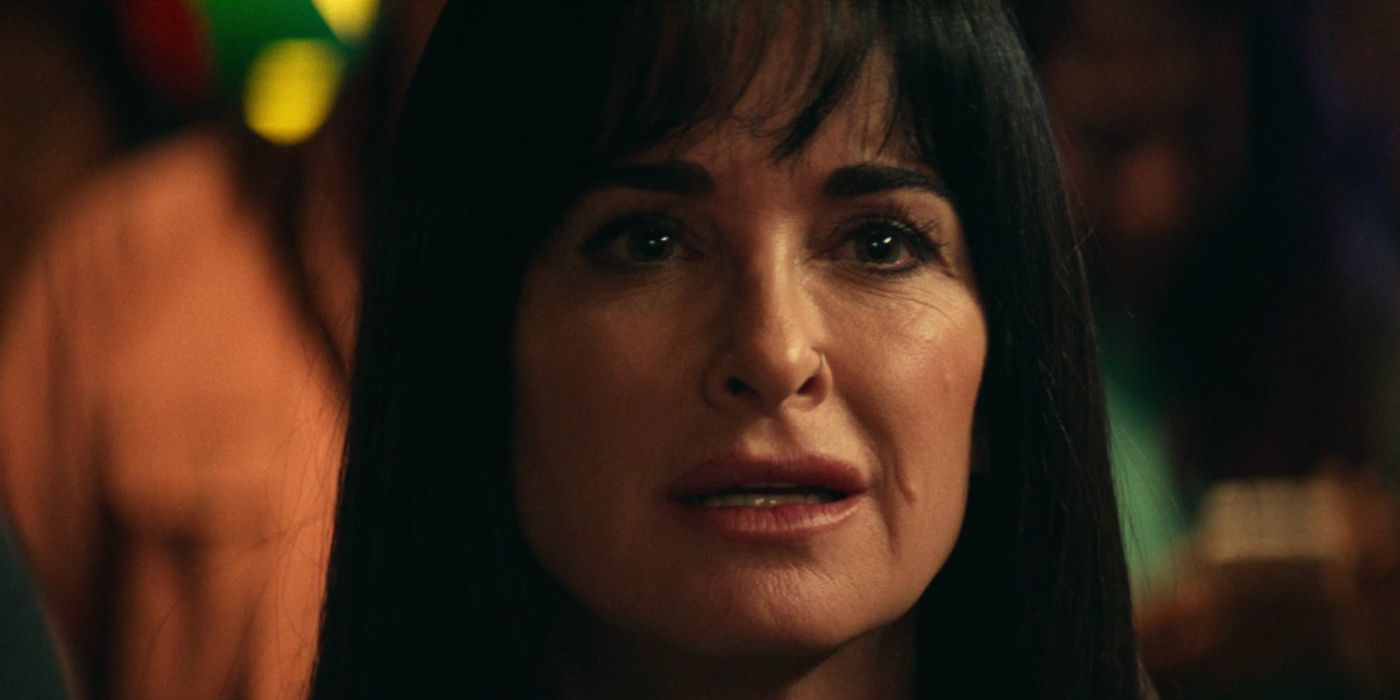 Kyle Richards returns to the Halloween universe, reprising her role as Lindsey Wallace, one of the kids Laurie babysat in 1978. Lindsey, as one of the survivors of Michael's first killing spree, joins Tommy and other town residents to hunt down Michael Myers, but ends up seeing the error of her ways more quickly than most of the others. Kyle Richards' post-Halloween acting credits include the TV series Down to Earth and ER, as well as the reality TV series The Real Housewives of Beverly Hills. She also returned for the finale of the Halloween reboot trilogy, Halloween Ends.
Will Patton as Deputy Frank Hawkins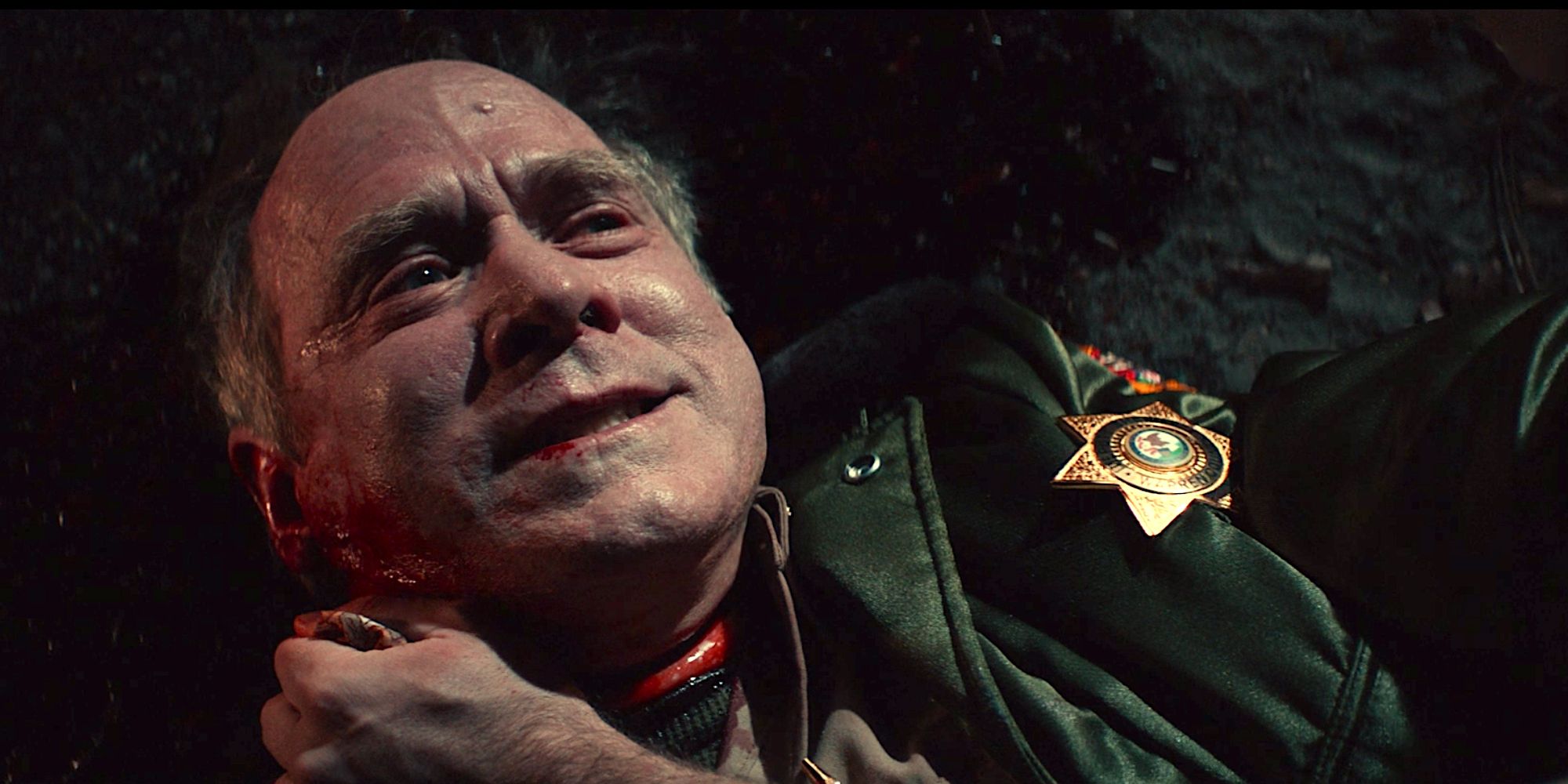 Will Patton returns as Deputy Frank Hawkins in Halloween Kills. Hawkins was presumed dead after Dr. Sartain (Haluk Bilginer) stabbed him, but Halloween Kills shows he survived and is now determined to kill Michael Myers. Hawkins actually has a history with Michael, as he contributed to his arrest in 1978 and stopped Dr. Loomis from shooting him and regrets doing so. Halloween Kills expanded on this encounter and features a younger version of the character in a flashback. Will Patton is best known for his roles in Armageddon (as Charles "Chick" Chapple), Remember the Titans (Coach Bill Yoast), The Punisher (Quentin Glass), The Agency (Jackson Haisley), and Falling Skies (Captain Dan Weaver).
Nancy Stephens as Marion Chambers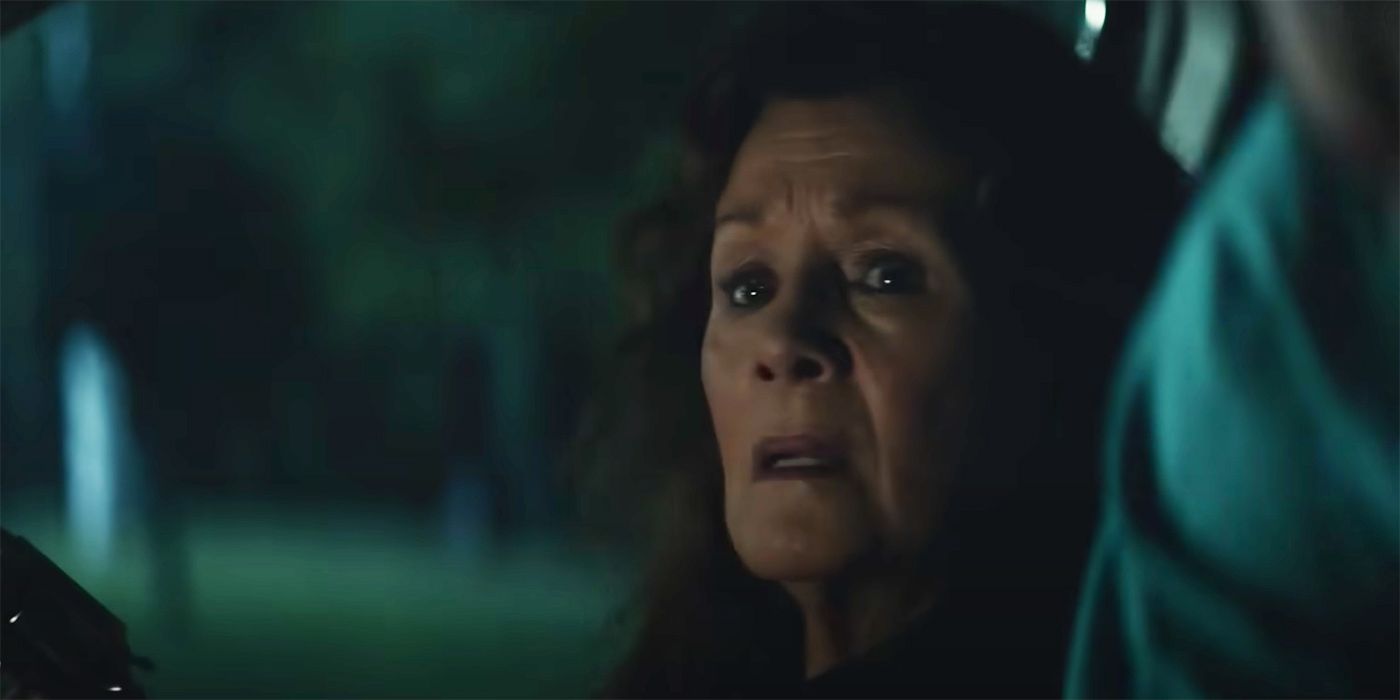 Another actress from the original Halloween who returned in Halloween Kills is Nancy Stephens, who reprises her role as Marion Chambers, the nurse who was driving Loomis to Smith's Grove when Michael Myers escaped in 1978. Marion was attacked by Michael, but she managed to escape. As one of the few survivors of Michael's killing spree in the late 1970s, she joins Tommy, Lindsey, and other Haddonfield residents on their quest to defeat evil once and for all. Nancy Stephens returned as Marion Chambers in the original Halloween II, and after that, she appeared in American Dreamer, Russkies, and D2: The Mighty Ducks.
Halloween Kills Supporting Cast & Characters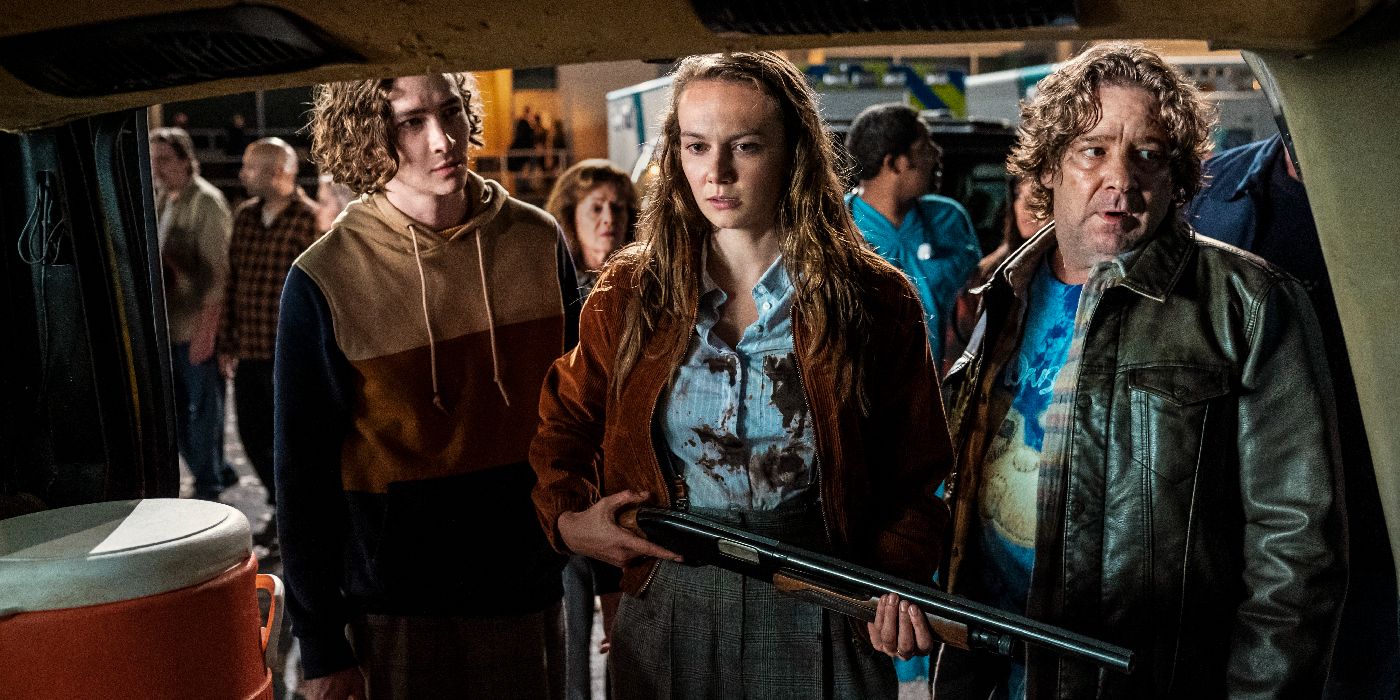 Robert Longstreet as Lonnie Elam: Lonnie was one of Tommy Doyle's bullies in 1978 and also grows up with Allyson's father. In Halloween Kills, Lonnie is the father of Cameron Elam and has a much better relationship with Tommy in Halloween Kills and joins his hunt to kill Michael. Robert Longstreet is best known for playing Mr. Dudley in The Haunting of Hill House, Barry the Chunk in Doctor Sleep, and Joe Collie in Midnight Mass.
Charles Cyphers as Leigh Brackett: Leigh Brackett is the former sheriff of Haddonfield and father of Annie Brackett, one of Laurie's friends who was killed by Michael Myers in 1978. Following his role as Sheriff Brackett in Halloween, Charles Cyphers appeared in Starsky and Hutch, Murder One, and Nick Freno: Licensed Teacher.
Dylan Arnold as Cameron Elam: Allyson's boyfriend and Lonnie's son, Cameron joins the group hunting Michael in the movie and reconnect with Allyson following their fight in the previous movie. Dylan Arnold played Twig Wysecki in Nashville, Henry Bodreaux in The Purge, and Theo Engler in season 3 of You.
Omar Dorsey as Sheriff Barker: Haddonfield's primary authority figure, Sherriff Barker sees his power to control the populace on Haddonfield erode in Halloween Kills as fear grips the town. Omar Dorsey's acting credits include The Blind Side, Django Unchained, Selma, and When They See Us.
Thomas Mann as young Frank Hawkins: The young Frank Hawkins is shown pursuing Michael Myers in 1978, leading to a deadly encounter. Thomas Mann has appeared in Project X, Me and Earl and the Dying Girl, The Stanford Prison Experiment, Kong: Skull Island, Amityville: The Awakening, and Lady and the Tramp.
Jim Cummings as Pete McCabe: Pete McCabe is the partner of the young Frank Hawkins in 1978. He also encounters Michael the young Frank, but Frank accidentally shoots and kills Pete as he's being held hostage by Michael. Jim Cummings is an actor and director most famous for his films Thunder Road and The Wolf of Snow Hollow, in which he also takes the lead roles. He also directed and starred in The Beta Test with co-director, co-writer, and co-star PJ McCabe.
Brian F. Durkin as Deputy Graham: Deputy Graham is seen as Sherrif Barker's right hand and tries to help him control the escalating situation in Haddonfield in Halloween Kills. Brian F. Durkin's acting credits include Footloose, Anchorman 2: The Legend Continues, and Days of Our Lives.
Checkout latest world news below links :
World News
||
Latest News
||
U.S. News
Source link