Entertainment
Discovery Season 4 Finally Broke The Show's Weirdest Captain Trope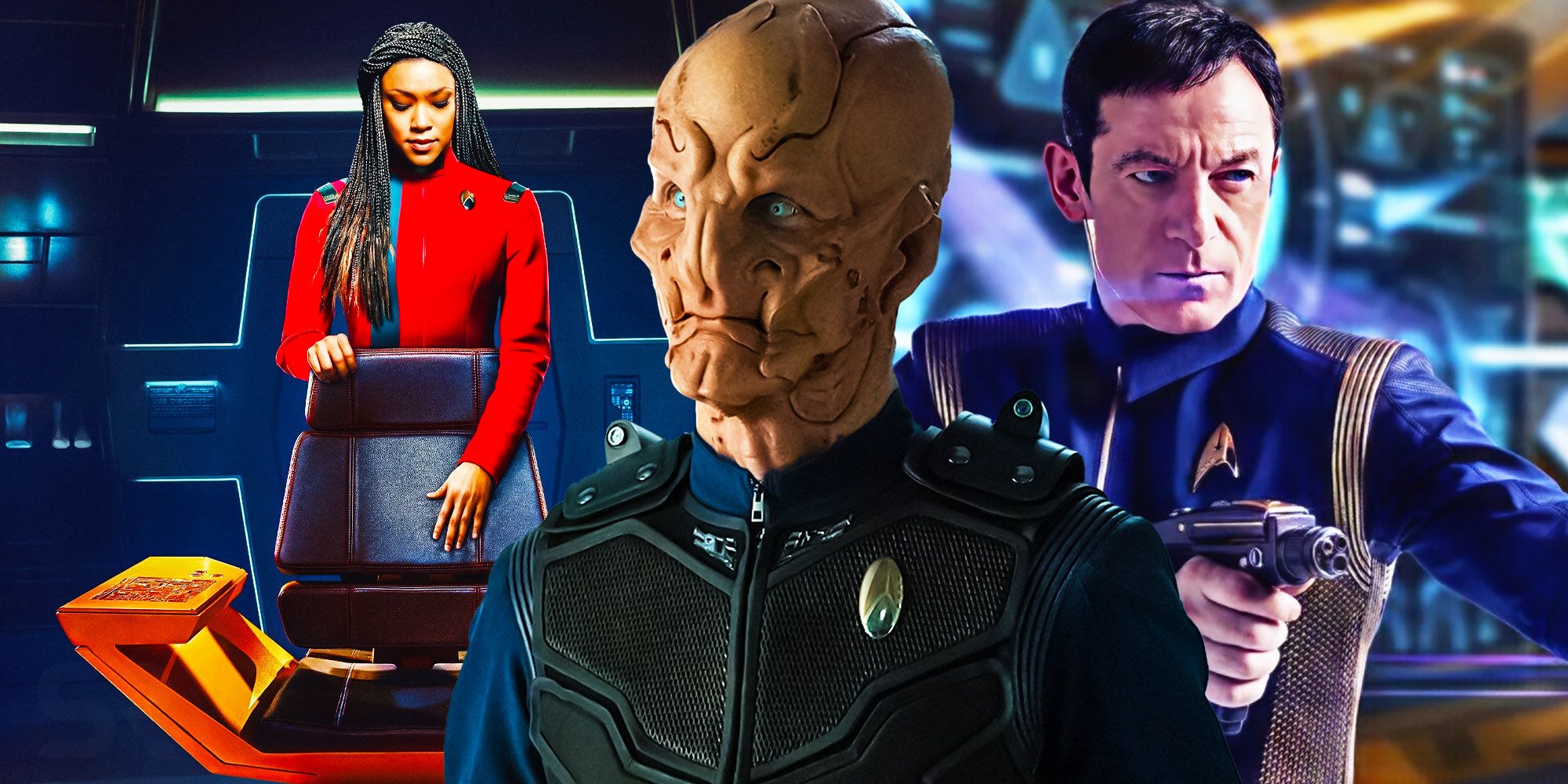 Star Trek: Discovery's weird game of musical Captain's chair finally ended in season 4, with Michael Burnham commanding Disco for the entire season.
One of the weirdest Star Trek: Discovery tropes about the USS Discovery's Captain finally ended in season 4. In the upcoming Star Trek: Discovery season 5, Captain Michael Burnham (Sonequa Martin-Green) and her eponymous starship embark on a hunt for "the greatest treasure in the known galaxy." It promises to be a welcome reset toward galactic adventure following the dire cataclysms of Star Trek: Discovery's previous seasons.
Star Trek: Discovery had a strange habit of not settling on who was Captain of the Discovery in its first three seasons. The show began with the Disco controlled by Captain Gabriel Lorca (Jason Isaacs), who was eventually exposed as a sinister imposter from the Mirror Universe. Vice Admiral Katrina Cornwell (Jayne Brook) briefly sat in Discovery's Captain's chair, and Commander Saru (Doug Jones) also served as Acting Captain. Captain Christopher Pike (Anson Mount) commanded the Discovery in season 2, and Saru was promoted to full Captain in season 3. But by the end of Star Trek: Discovery season 3, Saru ceded the big chair to Michael Burnham, who finally became Captain.
Related: Star Trek's First Female Captain Made History Twice
Discovery Season 4 Only Had Burnham As Captain Of The Discovery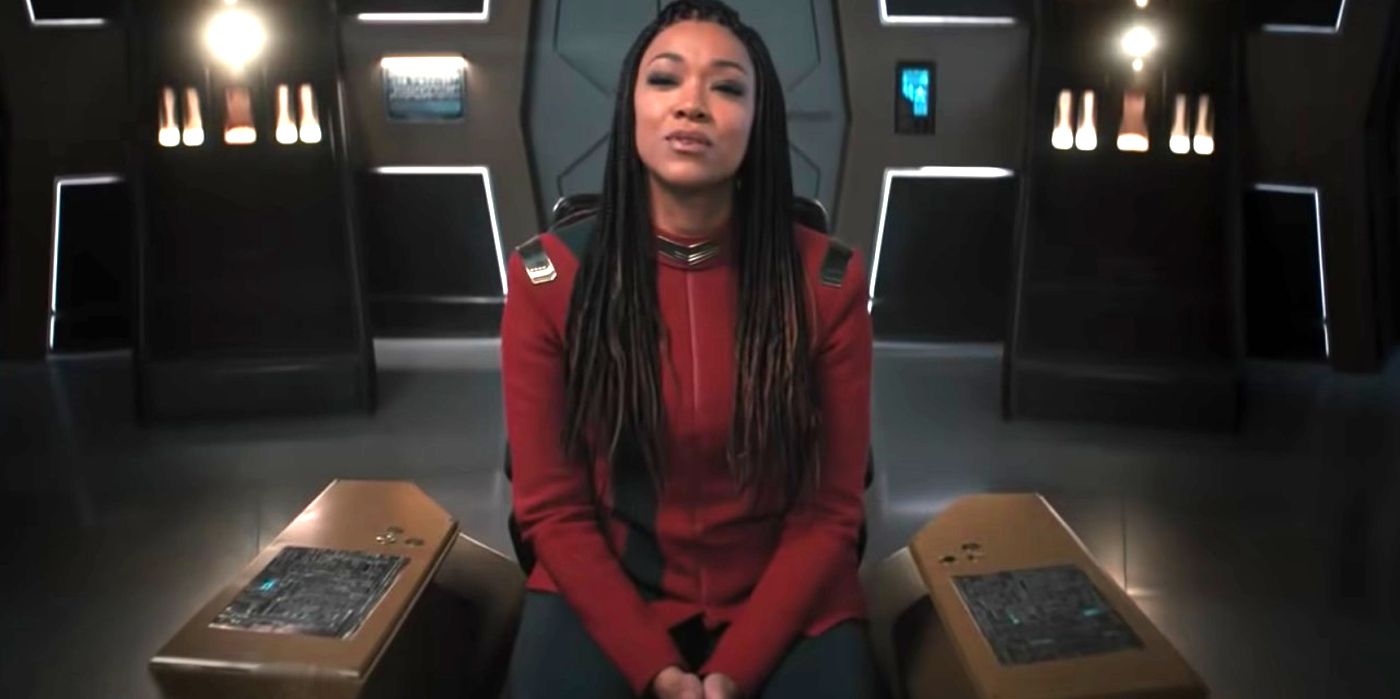 Impressively, Star Trek: Discovery only had one Captain for the entirety of season 4: Michael Burnham. Discovery's bizarre game of musical Captain's chair – which may have been inspired by how the USS Enterprise had three Captains until James T. Kirk (Chris Pine) in J.J. Abrams' Star Trek 2009 – was finally ended by Burnham's promotion. Star Trek: Discovery's creative team stated that the show's master plan was always for Michael to fully redeem herself from her mistakes in season 1 and to ultimately become the Captain of her starship. Fittingly, Burnham provided the stability Discovery's Captain's chair and the series needed all along.
Captain Burnham led the USS Discovery to overcome the direst threat to the United Federation of Planets yet: the Dark Matter Anomaly that could destroy entire planets like Kwejian, the homeworld of Cleveland Booker (David Ajala), Burnham's love. Michael also has the distinction to be the first Starfleet Captain to enter another galaxy and make First Contact with its denizens, Species 10-C. Despite only being in the 32nd century for a few years, Michael Burnham has emerged as the most important Captain of her era, as she and the Discovery are Starfleet's go-tos whenever a crisis threatens the Federation.
Will Burnham Be Replaced As Captain In Discovery Season 5?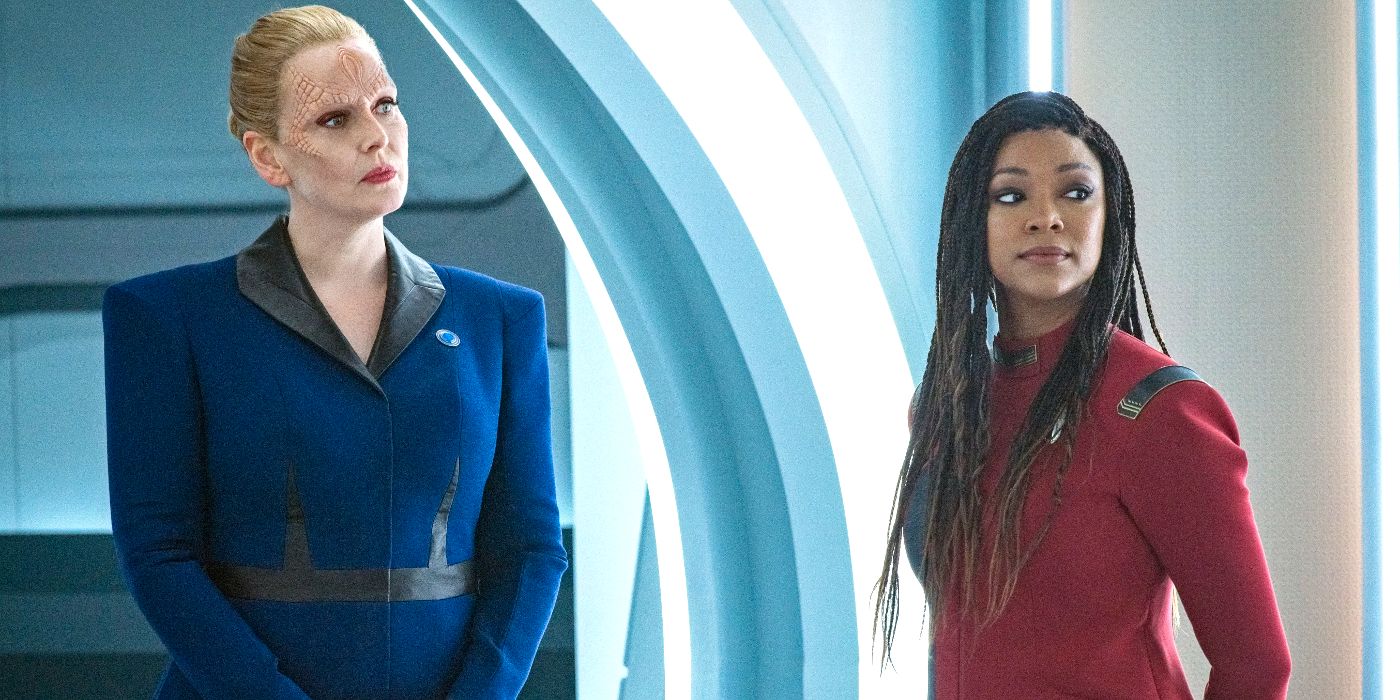 Michael Burnham may have ended Star Trek: Discovery's game of musical Captain's chair, but could she be replaced in season 5? Star Trek: Discovery season 4 was very much an examination of Michael's qualities and flaws as Captain. Burnham underwent a necessary adjustment, as the responsibilities of commanding a starship conflict with Michael's penchant for unilateral action and risking her own neck to accomplish her goals. Burnham's progress was directly overseen by Federation President Laira Rillak (Chelah Horsdal), who had to learn to trust Michael's instincts as Burnham concurrently grew into her Captaincy.
Yet it's understandable to doubt whether Michael Burnham can hold onto the Discovery's Captain's chair. The galactic treasure hunt in Star Trek: Discovery season 5 may cause Michael to go rogue and leave her starship behind to find the mysterious prize. Indeed, the presence of Captain Saru also means the USS Discovery has a proven leader to take over if Michael loses her command. Star Trek: Discovery has settled into Michael Burnham as Captain, but it's also in her nature to give up her command, which would restart Disco's game of musical Captain's chair all over again.
More: Discovery's Burnham Has Changed More Than Any Other Star Trek Captain
Star Trek: Discovery Season 5 is expected to premiere in 2023 on Paramount+.
Checkout latest world news below links :
World News
||
Latest News
||
U.S. News
Source link