Entertainment
Avengers: Kang Dynasty Poster Imagines A Line-Up That Rivals Endgame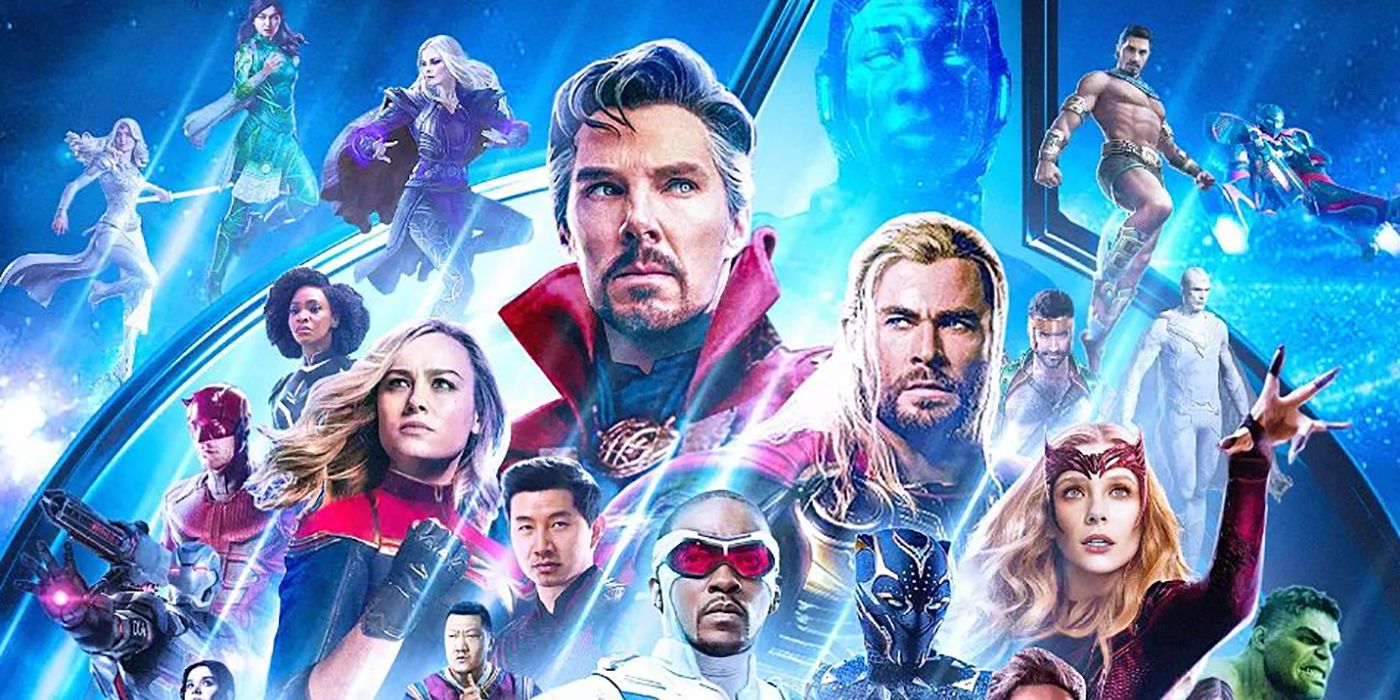 An Avengers: Kang Dynasty fan poster imagines a line-up that rivals Endgame in the hopes of bringing down Jonathan Majors' new MCU villain.
A new Avengers: The Kang Dynasty fan poster sees the new and old heroes of the Marvel Cinematic Universe coming together. By the end of Phase Five, Marvel Studios will have wasted no time fleshing out established members of the Avengers while also introducing new heroes that will eventually join the line-up. Throughout the latest MCU films and TV shows, the Avengers-based universe has brought in new characters, including Shang-Chi, Moon Knight, Ms. Marvel, She-Hulk, and Kate Bishop as the new Hawkeye. However, Phase Four is only the beginning of the MCU's Multiverse Saga, which will come to an end in Phase Six with Avengers: The Kang Dynasty as one of the instrumental chapters of that adventure, along with its success, Avengers: Secret Wars.
While there are still a few years left until they reach the next Avengers installment, graphic designer Art of Time Travel has already imagined what it will look like when the old and new generations of heroes unite together. In a new Avengers: The Kang Dynasty fan poster that he shared on Instagram, the line-up sees long-time members, including Hulk, Hawkeye, Doctor Strange, Captain Marvel, and Ant-Man, standing side-by-side with some of the recently introduced MCU heroes. The poster also sees Charlie Cox's Daredevil, who has been in the MCU since 2015, featured as he is becoming a bigger player in Phase Five and beyond.
Related: Why Avengers: Secret Wars Might Not Be A Sequel To Avengers 5
Which Of The MCU Heroes Will Be Crucial For Kang Dynasty & Secret Wars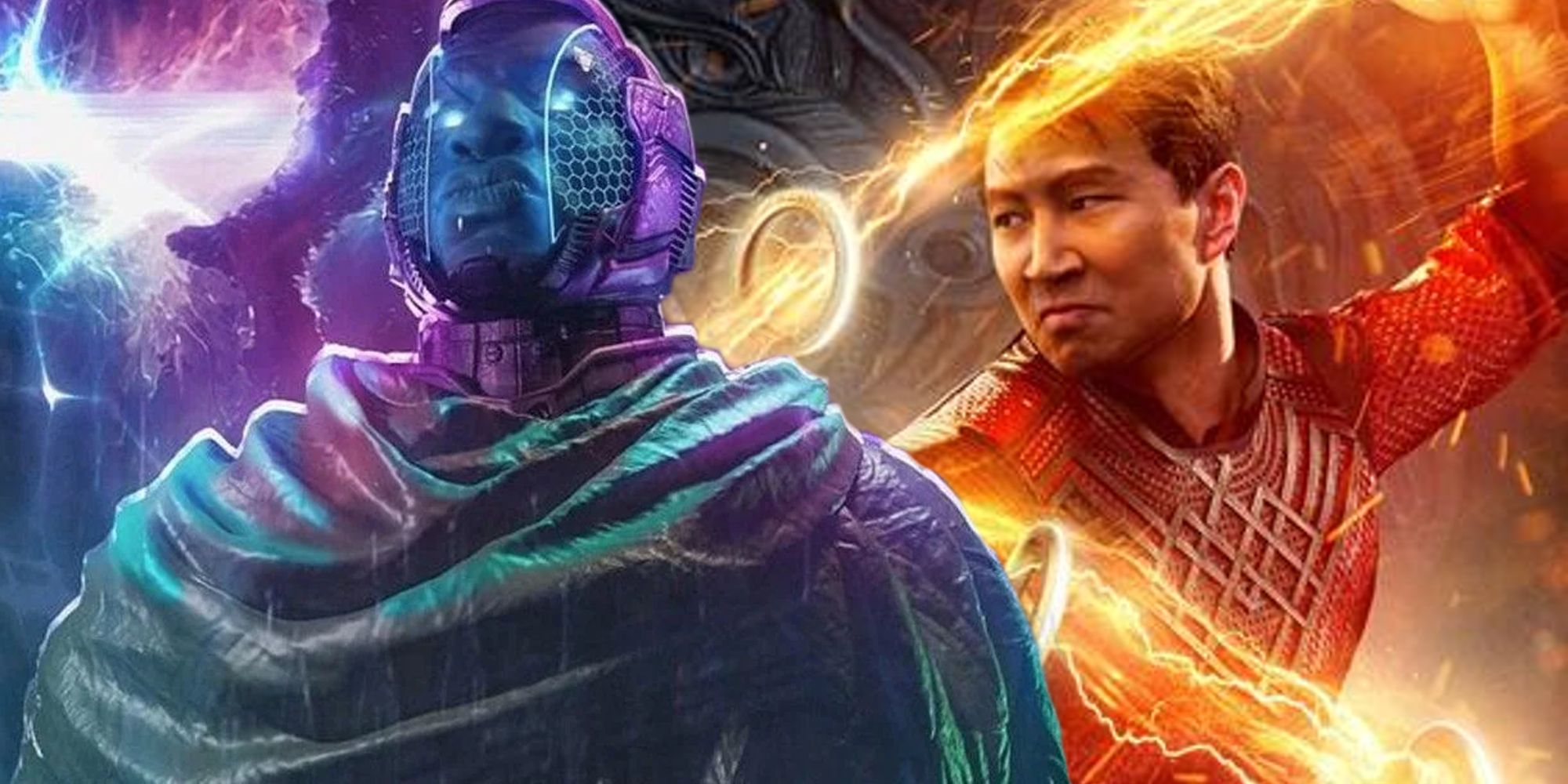 Given that Avengers: The Kang Dynasty and Secret Wars aren't until Phase Six, it will be quite some time before the MCU lays out more properly what will go down in those films. Avengers: The Kang Dynasty has tapped its director and writer, Avengers: Secret Wars has yet to land its filmmaker, even though they have a screenwriter attached right now. However, it's very fair to assume that Marvel Studios already know the key pieces of MCU Phases Five and Six before getting into the two game-changing Avengers installments.
Based on what they have explored already in Phase 4, there are a few Avengers that are already looking to have crucial roles in The Kang Dynasty and Secret Wars. For starters, it's a no-brainer that Doctor Strange will be one of the Avengers that will be at the forefront of this storyline. Doctor Strange in the Multiverse of Madness was one of the big installments for the MCU that tapped into alternative realities and variants. It wouldn't be shocking either if Spider-Man did have a massive role, given how Tom Holland's trilogy finale focused on alternative versions of Peter Parker as Tobey Maguire and Andrew Garfield reprised their respective versions.
There is also a strong chance that America Chavez and Loki will, in some capacity, be important to Avengers: The Kang Dynasty and Avengers Secret Wars, given their larger ties to the Multiverse throughout Phase Four. Ant-Man and the Wasp: Quantumania will not only kick off Phase Five, but be the next destination for Kang the Conqueror. Perhaps Scott Long and the characters from his franchise will come into imperative roles in the upcoming Avengers films as they bring the Multiverse Saga full circle. Time will tell what Marvel Studios has cooked for Phases Five and Six as they get deeper into the Multiverse Saga, but based on what is already out there, Avengers: The Kang Dynasty will have a lot of expectations to meet.
Next: MCU's Kang The Conqueror Can Be Even Better With 1 Comic Book ChangeSource: Art of Time Travel/Instagram

Checkout latest world news below links :
World News || Latest News || U.S. News

Source link