Entertainment
All 5 Upcoming John Wick Movies & Spinoffs Explained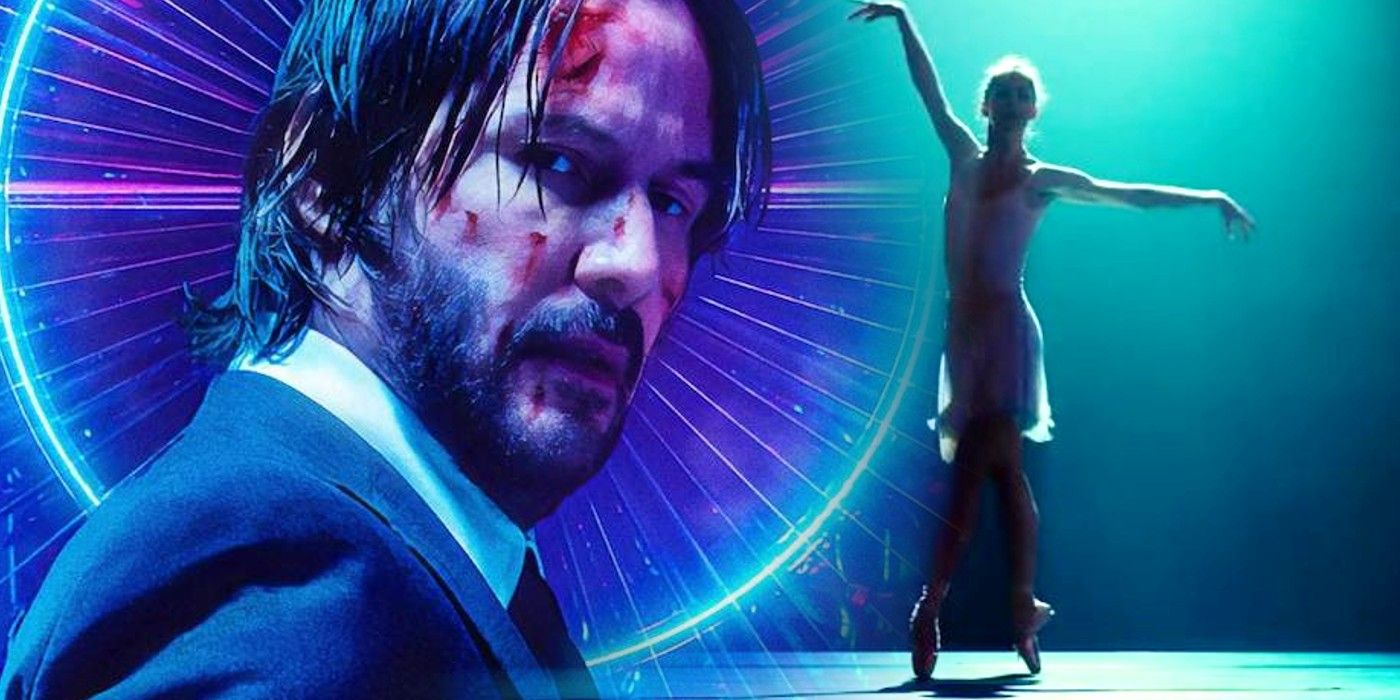 Warning! Contains spoilers for John Wick: Chapter 4!
John Wick: Chapter 4 continued the story beyond the trilogy, and there are currently five more John Wick movies and shows planned. John Wick caught the world unawares in 2014. Contending with a relatively modest budget and marketing presence — especially for a Keanu Reeves movie — John Wick premiered to a solid box office and impressive reviews, but it was word of mouth that ensured the assassin-turned-dog-lover became Reeves' most recognizable performance since unplugging from The Matrix. A sequel was quickly given the go-ahead, but few expected lightning to strike twice for the neo-noir action thriller.
However, strike twice it did, and 2017's John Wick: Chapter 2 brought even greater fortune, whilst also laying foundations for a larger future by deepening John's fascinating world of mercenary etiquette. Having defied expectations twice, John Wick: Chapter 3 – Parabellum continued that same positive trend, cementing Wick as the face of a bona fide Hollywood IP. With no intention to stop at a trilogy, Lionsgate continued denying John Wick his well-earned retirement and dropped John Wick: Chapter 4 in March 2023. John Wick will also branch into spinoffs like The Continental and TV. Now that John Wick: Chapter 4 has arrived, here are the future John Wick movies and shows in development.
John Wick: Chapter 5
The next of the five upcoming John Wick projects is the sequential sequel to John Wick: Chapter 4. Due to the success of John Wick: Chapter 3 – Parabellum, John Wick: Chapter 5 was promptly announced in August 2020, well before the intervening installment had even started filming. Such long-term vision is a pretty strong indication of Lionsgate's belief in John Wick's franchise potential. The initial intention was to save money by filming John Wick: Chapter 4 and John Wick: Chapter 5 back-to-back, but that plan was nixed in March 2021, likely as a knock-on effect of COVID-19 delays.
Predictably, then, there's no word on when John Wick: Chapter 5 will begin filming, let alone when it'll release. The biggest news is that John Wick dies at the end of John Wick 4. However, a sequel is set up with Akira (Rina Sawayama) vowing to avenge her father's death at the hands of Caine (Donnie Yen), as revealed in the John Wick 4 post-credits scene. It's unknown if Keanu Reeves will return in a flashback capacity for John Wick 5, but the series will likely see Akira as the new protagonist as she goes on a mission to hunt down the blind High Table assassin.
John Wick's death at the end of the film has seriously prompted the question of how many John Wick movies will there be. However, Lionsgate has confirmed John Wick for 5 movies at present. The actor himself has intimated that John could continue murdering folks with stationery for as long as the franchise remains successful and creatively fulfilling, meaning John Wick: Chapter 5 won't necessarily mark the main story's conclusion. In addition, there are several spinoff shows in the making that could feature the character.
The Continental (A John Wick Prequel Show)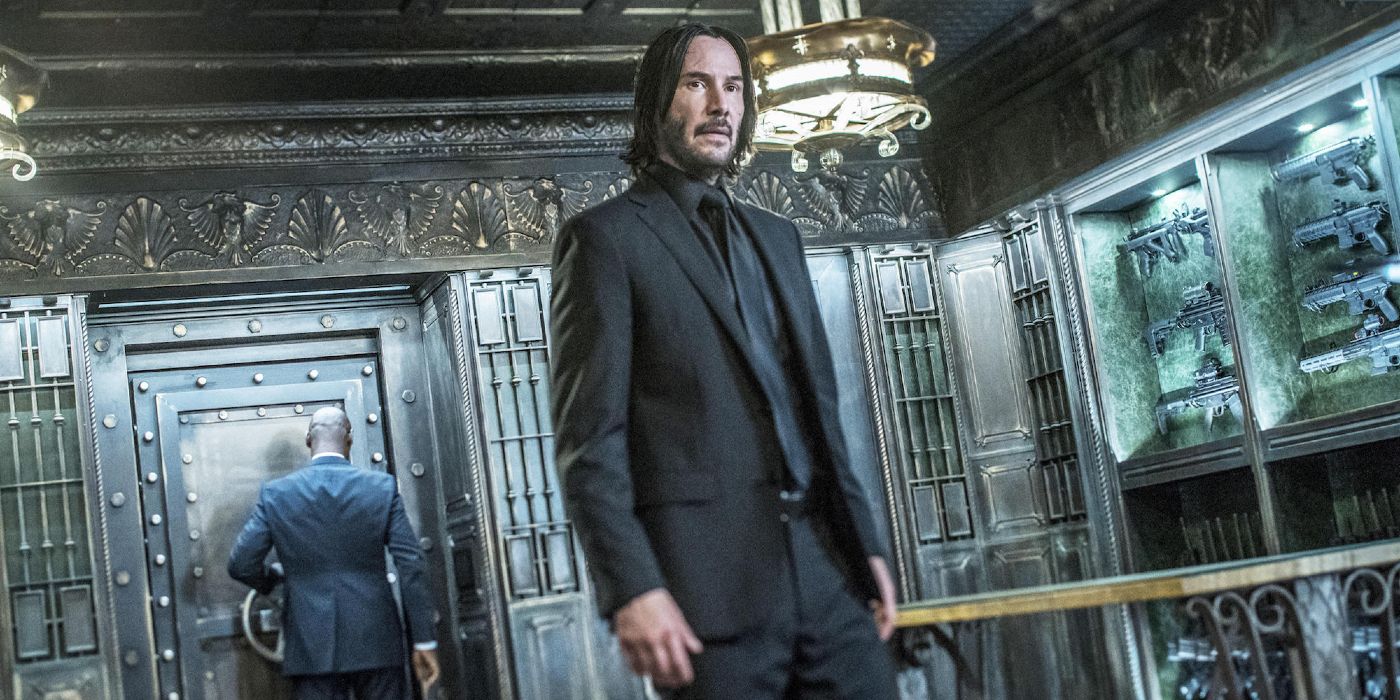 Announced back in 2017 as the very first John Wick spinoff, The Continental has been an awfully long time coming. While there will only be five John Wick movies, there are several spinoffs in the making. As the title implies, The Continental is based around the chain of hotels owned by the greatly-reaching and powerful High Table and dotted throughout John Wick's world, these hotels (such as Winston's New York establishment) provide refuge, entertainment, and services to any mercenary that falls under High Table jurisdiction, and all are considered neutral ground where no contracts can be executed or scores settled.
Despite some confusion over when The Continental will be set (largely due to conflicting ideas behind the scenes), The Continental is a prequel and will take place in the 1970s, and follow a younger Winston beginning his career as a hotelier loyal to the High Table. Colin Woodell (The Purge, The Flight Attendant) will star as a junior Ian McShane, and be supported by Mishel Prada (Fear The Walking Dead: Passage), Ben Robson, Hubert Point-Du Jour, Jessica Allain, and Nhung Kate. Also cast in a main role is Mel Gibson, and his presence has understandably been met with controversy due to the actor's history of racist rants.
John Wick director, Chad Stahelski, has confirmed The Continental will provide origin stories for multiple movie characters, so some of the names above could be portraying young versions of familiar figures beyond Winston alone. Though rumors previously suggested Keanu Reeves could cameo, it's difficult to see how this would happen given The Continental's different era. The Continental hasn't locked in a premiere date, but has at least settled on a format. The Continental season 1 comprises 3 feature-length episodes airing on STARZ. The Book of Eli's Aaron Hughes will direct two of those, and though the third's director isn't yet announced, Chad Stahelski was previously reported to helm the pilot.
Related: Everything We Know About John Wick Spinoff The Continental
Ballerina (A Female-Led John Wick Spinoff)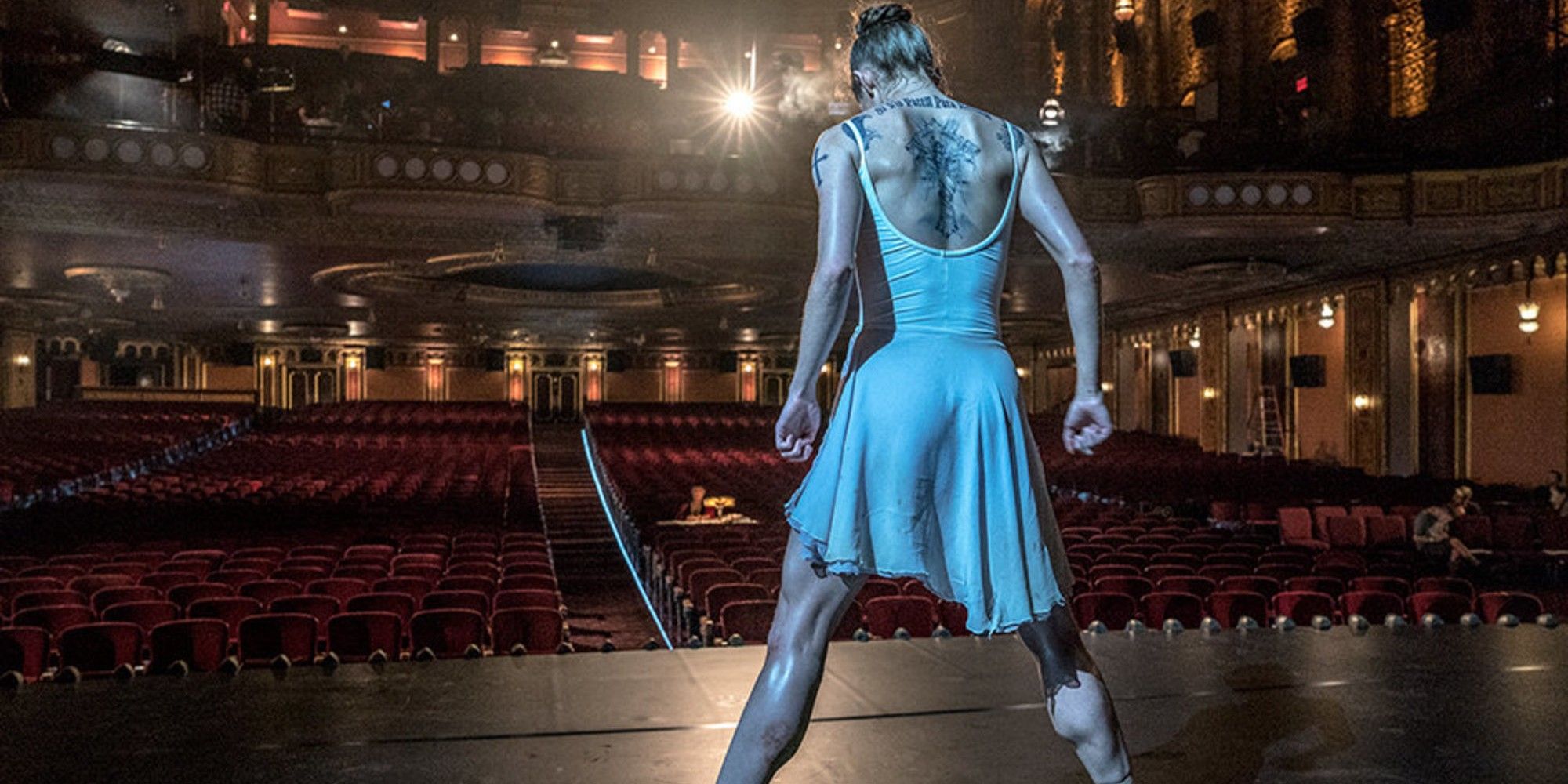 Since there will only be five John Wick movies, these spinoffs are crucial to the continuation of the series. Also in 2017, reports of a female-fronted John Wick spinoff Ballerina emerged. Ballerina began as a spec script, which Lionsgate then purchased. The project went quiet until John Wick: Chapter 3 – Parabellum introduced Anjelica Houston as The Director — the head of the Ruska Roma crime syndicate that adopted John Wick as a child. Houston's character trains her young orphans in the diverse arts of ballet and assassination, and it's safe to assume Ballerina's protagonist is one of her tribe.
Len Wiseman (Underworld, Live Free Or Die Hard) is attached to directed, while Ana de Armas is rumored for the lead role following her head-turning performance in No Time To Die. Ballerina's lead is an orphaned assassin seeking vengeance against those who killed her parents — a description that supports the theory she's one of The Director's gang, and suggests the spinoff will honor John Wick's established tone and style. Anjelica Houston could reprise her role from John Wick: Chapter 3 – Parabellum, and since Ballerina appears to occur within the contemporary John Wick time frame, a return from Keanu Reeves is possible. Unfortunately, there's no release date yet.
Sophia Spin-Off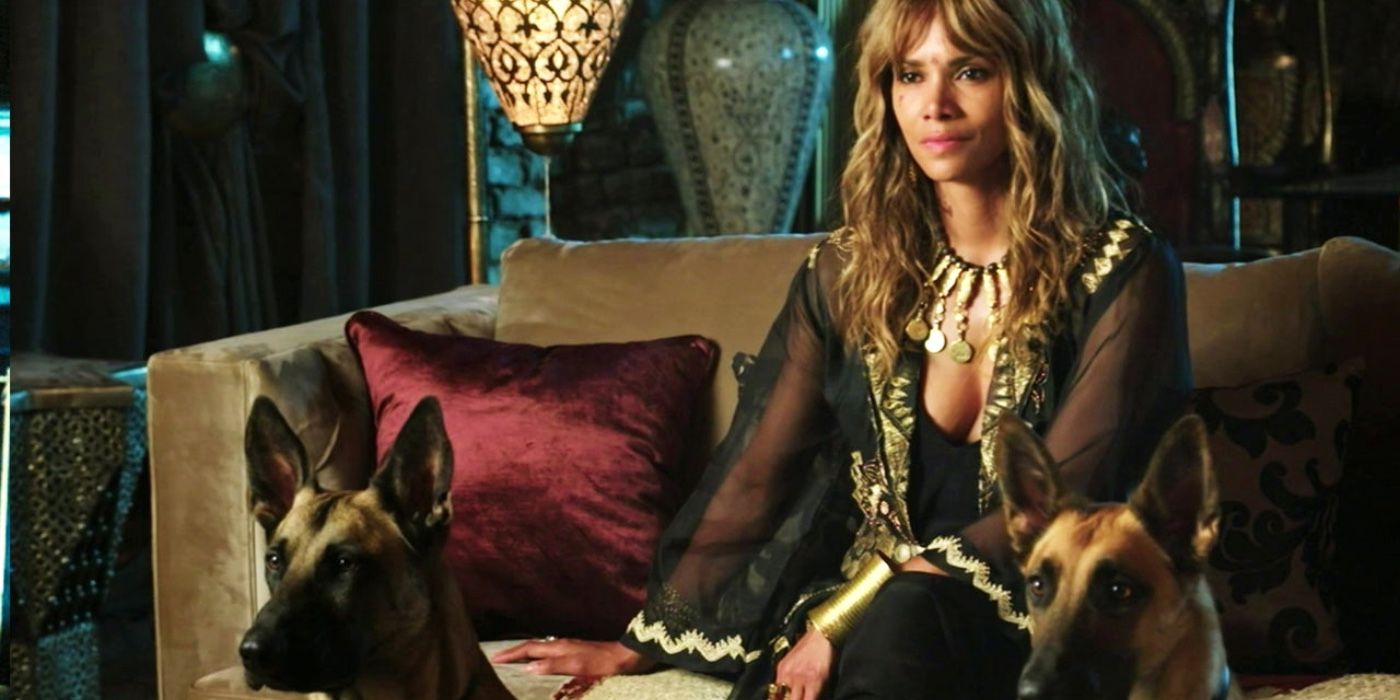 Though there will only be five John Wick movies, there will be plenty of spinoff series to fill the void. One of these rumored spinoffs will focus on one of Halle Berry's greatest roles, Sofia Al-Azwar. While she wasn't in John Wick 4, Sophia was a key character in the third installment, assisting Wick whilst he was on the run from the High Table. Berry herself recently confirmed that something is in the works for Sophia in an interview with IGN. The actress stated, "There could possibly be a Sofia…her own movie. So she might not be in John Wick, but she might be doing her own thingy-thingy."
Whether it's a spinoff television series or a movie of her own, the prospect is exciting. Berry recently had a canceled spinoff after her character Jinx from Die Another Day was supposed to star. Berry was understandably upset, as it would've been a first for a Bond girl to receive that kind of attention. As of now, there is no information regarding the potential Sophia John Wick spinoff, as it doesn't seem as though the project is currently in development. That means there are no release date or story details. However, Berry's hints could eventually come to fruition, and the manager of Casablanca's Continental Hotel would see her own solo project.
Nobody Crossover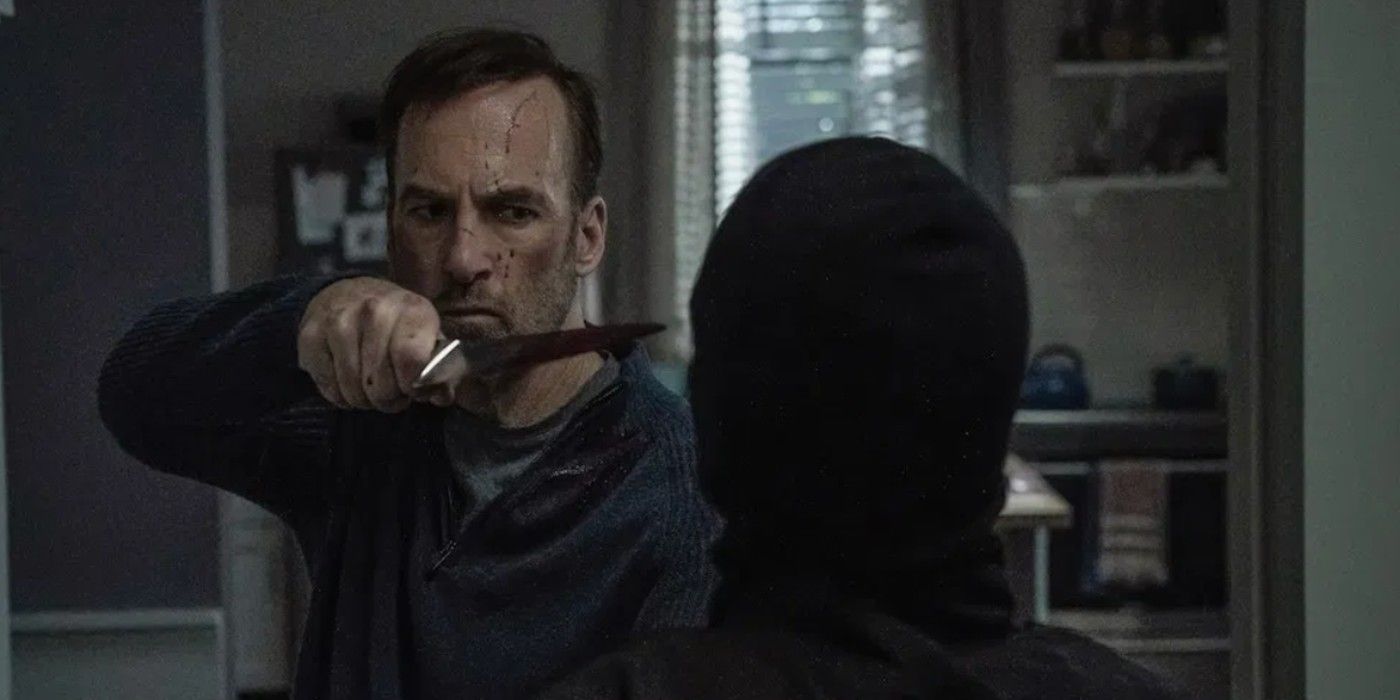 There will only be five John Wick movies, but it's possible that after John Wick's death, he could appear in a crossover with Bob Odenkirk's Nobody. Derek Kolstad is the creator of both John Wick and Nobody's Hutch Mansell. He recently sat down with ComicBookMovie.com, and the topic of a crossover came up. Believe it or not, Kolstad was not opposed to the idea. The writer reportedly received a number of memes going back to the very first John Wick in which Reeves says, "That nobody is John Wick." Kolstad had forgotten about the line altogether, but then also thought about the serious connections between the two films, their lead characters, and how they could intertwine.
While this may not lead to a full-blown movie crossover that sees Hutch and Wick battling together, Kolstad mentioned that he was open to the idea of shared universes for Nobody and John Wick. The writer discussed what a possible crossover could look like, saying, "I always loved the idea of shared universes, I never really give it much thought, but I also like the idea that these guys, that they exist in various universes that are detached, and yet if I did have them in the same universe, it would literally be like one holds the door open for the other and go like, "Hey man," or "Hey, dude," and that's it."
Checkout latest world news below links :
World News
||
Latest News
||
U.S. News
Source link