Entertainment
90 Day Fiancé Star Shekinah's Throwback Photos Are Shocking (She's Changed So Much)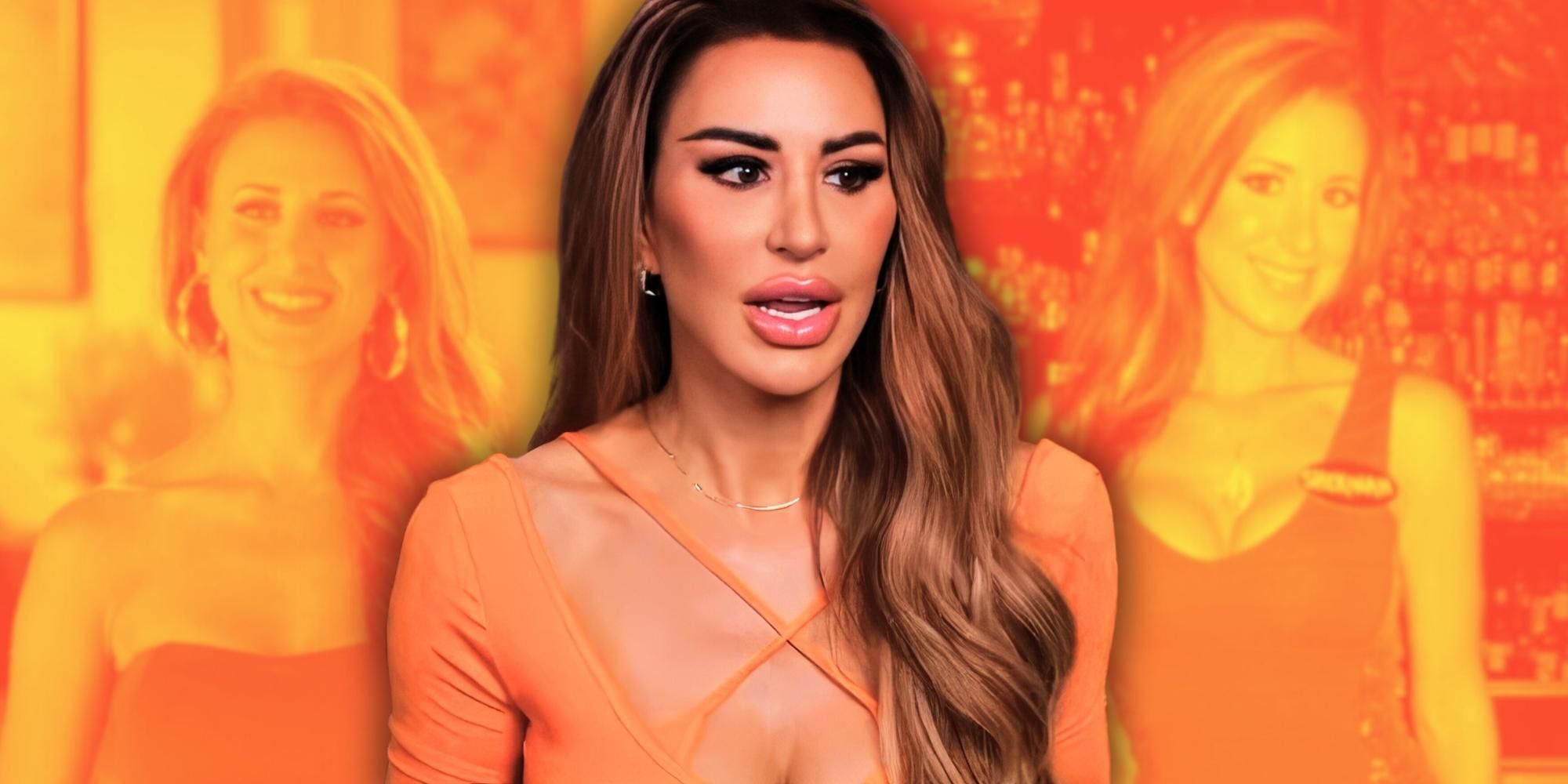 Summary
Shekinah Garner from 90 Day Fiancé: The Other Way has shocked fans with her on-screen actions and relationship choices, dating a Turkish bad boy who may not be trustworthy.
Shekinah has made three demands of her boyfriend, asking him to quit smoking, only train male clients, and publicly acknowledge their relationship to prove his commitment.
Shekinah's appearance has drastically changed over the years, with photos from 2013 and 2017 showing a younger, more natural look compared to her current enhanced and mature appearance.
Shekinah Garner from 90 Day Fiancé: The Other Way looked very different a few years ago, and some of her old pictures are jaw-dropping. The 41-year-old reality star has recently debuted on the popular reality TV spin-off. She has already shocked fans with her on-screen actions and relationship choices. Shekinah is dating 43-year-old Turkish bad boy Sarper Güven. She believes he's the right match for her and worth building a life in Turkey. Unfortunately, Sarper seems full of red flags. He even slept with multiple women before his second date with Shekinah, which hints he may not be trustworthy.
Thankfully, Shekinah realizes that Sarper is a womanizer and hopes he'll change for her. She has made three demands and wants her Turkish boyfriend to oblige. In the latest episode, the Los Angeles woman revealed that she had planned to ask Sarper to sacrifice a few things for her. She wants him to quit smoking, as it is a terrible habit affecting the entire family. She wants him only to train male clients and give up on helping females achieve their fitness goals. Shekinah also wants Sarper to acknowledge their relationship publicly and prove his commitment.
Related: 90 Day Fiancé: The Other Way – What Shekinah Revealed About Living Situation With Daughter Amid Turkey Move
Shekinah Looked So Different In 2013
Apart from her relationship, Shekinah has gained much attention for her unique face. However, she didn't always look like how she does nowadays. In 2013 (via Starcasm), Shekinah appeared on another reality TV show, The Millionaire Matchmaker, where she had a shockingly unfamiliar appearance and looked like a completely different person. Almost ten years ago, Shekinah had light brown hair and didn't seem to have any facial fillers. While her fashion sense was top-notch back then, she wore more lightweight makeup that helped enhance her natural beauty. Fans who've seen Shekinah's old look compare her to American singer Farrah Abraham.
How Shekinah Used To Look In 2017
In 2017, Shekinah posted her picture from Hollywood Hills, partying with popular musician Halsey. She tied her hair in a tight brunette ponytail and again wore minimal makeup. Shekinah looked young in the picture. She also seemed to have a much smaller face, lesser volume, and a natural glow that complimented her white swimwear. The photo proves how quickly Shekinah had transformed herself within just six years. She looks just as beautiful but has a mature look that fits her age perfectly.
Shekinah Looks Unrecognizable In Short Hair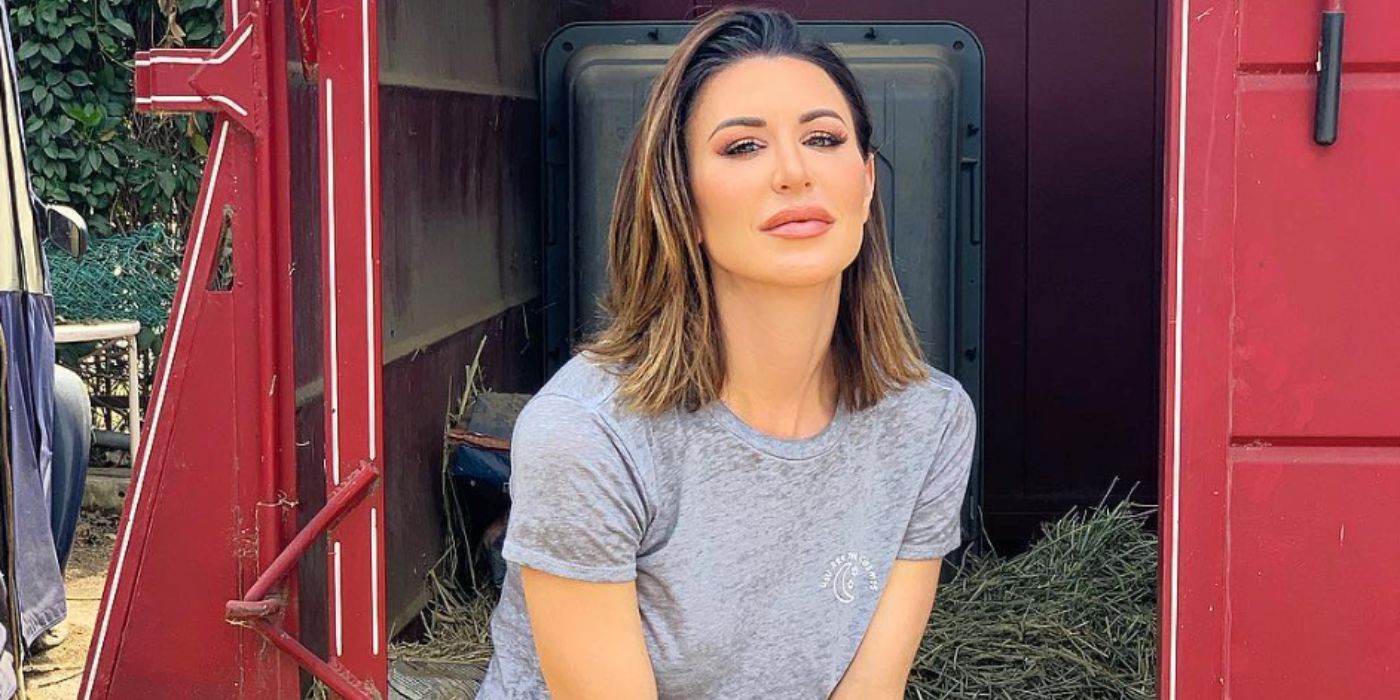 While Shekinah hasn't opened up about how she has managed to alter her looks so much, her transformation probably began sometime before 2019. One of her pictures from a few years ago shows that she had started to embrace a look much more akin to her current appearance before the pandemic. She gained more prominent facial features, a razor-sharp jawline, and a more fashionable hairstyle. Shekinah also looks far more mature because of her muscular definition and toned physique. Some of the 90 Day Fiancé: The Other Way star's oldest Instagram stories show that she started taking workouts more seriously sometime in 2018, which is when she began posting about it more frequently on social media.
90 Day Fiancé: The Other Way airs Sundays at 8 p.m. EST on TLC.
Source: Starcasm, Shekinah Garner/Instagram, Shekinah Garner/Instagram

Checkout latest world news below links :
World News || Latest News || U.S. News

Source link