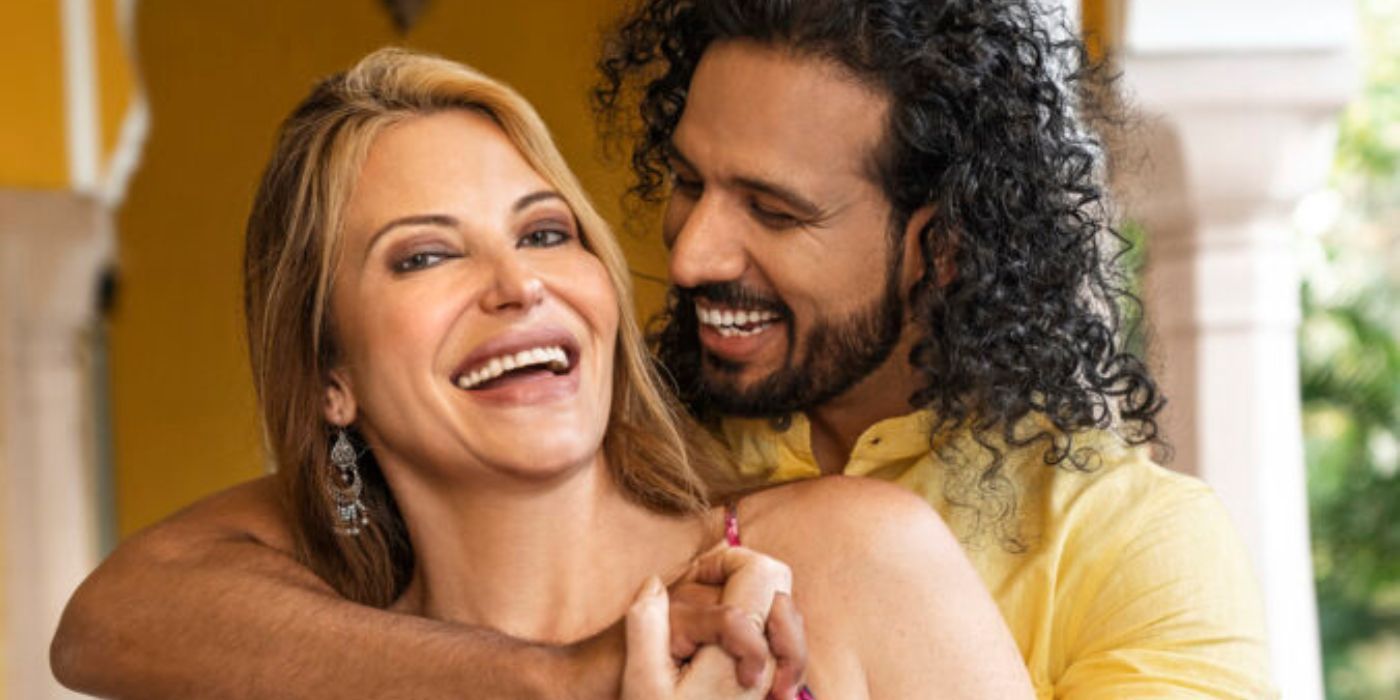 90 Day Fiancé fans are known to start rumors, and that's why some franchise stars with ptosis eye conditions are accused of having other health issues. Since the franchise launched in 2014, viewers have been introduced to dozens of colorful personalities, as cast members explore the international marriage process, and try to overcome cultural hurdles. However, cast members have also faced false rumors and accusations from fans, due to health issues, whether benign or not.
One trending topic among 90 Day Fiancé fans is ptosis, due to the drooping appearance of some cast member's eyelids, including current 90 Day Fiancé franchise star, Jen Boecher. The American Academy of Opthamology website defines ptosis as the medical term used for the drooping of the upper eyelid. This can be mild, moderate, or severe, and it can limit eyesight. Ptosis can develop in adults and children. It is often a result of aging, or an injury to the eye, but it can also be a side effect of a surgery. However, it's rarely linked with tumors and diseases.
4
90 Day Fiancé Franchise Celeb Jen Boecher Discusses Her Eyes
Jen currently stars on 90 Day Fiancé: The Other Way, where she is navigating her relationship with Indian man, Rishi Singh. Jen has unfortunately been on the receiving end of many rumors due to her ptosis. This has led to Jen denying drug use, as some vicious commenters have accused her of being under the influence due to her drooping eyelid appearance. In addition to having drooping upper eyelids, Jen also has what is known as, "Sanpaku eyes," meaning the whites below her iris are revealed. However, the appearance of the American women's eyes is not due to the usage of any substances.
The uncertainty surrounding Jen's unique eye appearance caused her to clarify any rumors which might be damaging her reputation. Why does Jen from 90 Day Fiancé have drooping eyelids? Jen stated on her Instagram that she has an unspecified medical condition that impacts her eyes, and causes the ptosis. However, she declined to get into details with fans. While she stated that she laughs at the memes, and appreciates the kind comments that fans have sent her since she decided to air her international romance on The Other Way, Jen made it clear that she is not high, as fans have accused her of being.
3
90 Day Fiancé Franchise Star Ben Rathbun Addressed His Drooping Eye
While 90 Day Fiancé fans appear fixated on Jen at the moment, 90 Day Fiancé: Before the 90 Days cast member Ben Rathbun also previously addressed the appearance of his eyes, after fans bombarded him with an equal volume of rumors and questions. One of Ben's eyelids is noticeably droopier than the other, which led to fans questioning what might have caused the pastor's ptosis. While viewers largely accused Jen of drug use, fans speculated that Ben might have had a seizure or stroke. which could, in theory, cause one of his upper eyelids to droop. The rumors got so extreme that Ben addressed talked about his eye on social media.
Ben shared that the drooping appearance of his eye was not caused by any extreme health condition, as fans had speculated. The story was actually very undramatic, as the former pastor simply noticed that one eyelid had become slower over a decade ago. This can occur, as ptosis is linked to aging. "One eyelid blinked slower than the other, and I started noticing a size difference as well," Ben wrote to his fans. He confirmed that "seizures, coma, stroke, or eye disease" were not the reasons for his unique eye appearance. Though Ben said that one day he might fix his eye appearance, he was currently very happy with the way he looked. "So no plastic surgery," he told his fans.
2
90 Day Fiancé Icon Asuelu Pulaa Has Unique Franchise Eyes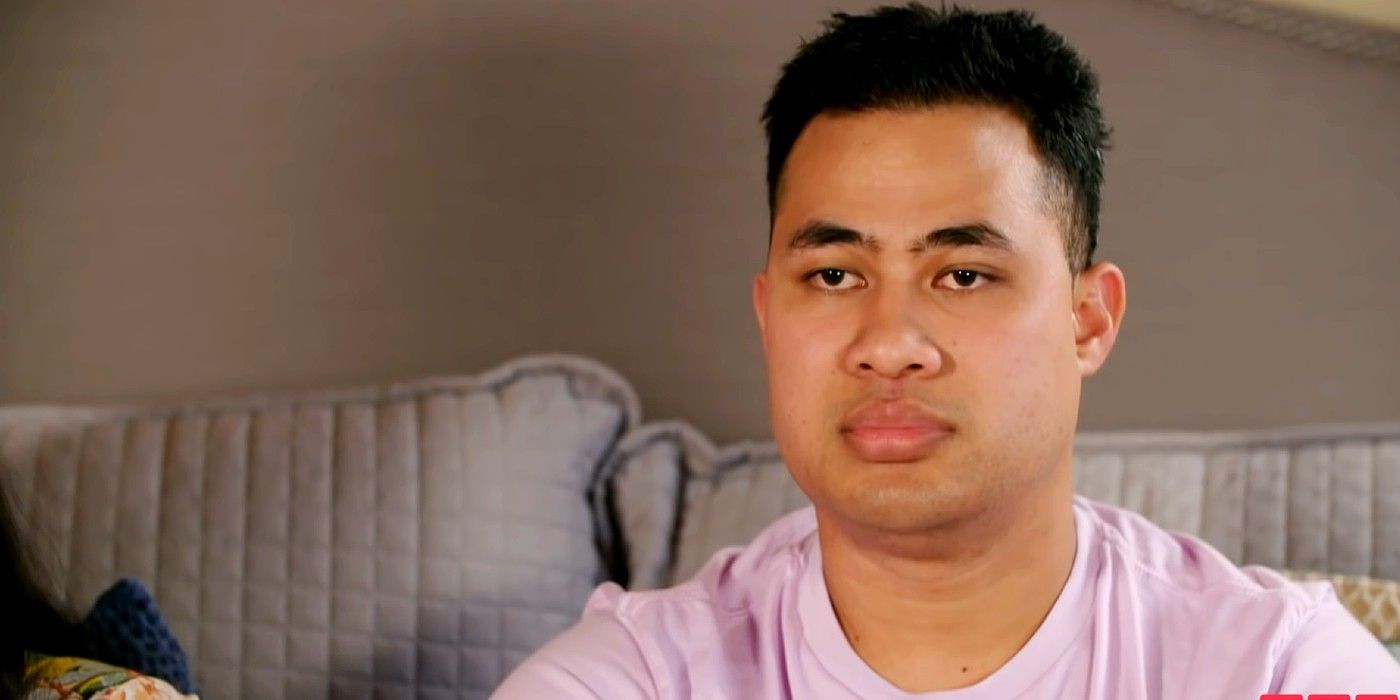 Currently, Jen and Ben have addressed their eye appearances due to the abundance of 90 Day Fiancé fan rumors, which shows just how out of line the chatter can get. 90 Day Fiancé star Asuelu Pulaa is also a target of fan speculation, as his upper eyelid ptosis lends him a sleepy appearance. Asuelu also has what many viewers call a, "blank stare," which can indicate disinterest, though it appears to just be caused by his minor ptosis and dark eye color. "Who's got the best thousand yard stare?" Reddit user u/Abrraxus asked, as they compared Asuleu to Mohamed Abdelhamed, in a post calling out the two men.
"Asuelu is undefeated in this category. Potential global leader in dead-eyed staring," one top commenter wrote. Other commenters referred to Asuelu's infamous blank stare and drooping upper eyelids as his signature look. Asuleu's apparent disinterest has been an issue in his relationship, and might be a factor in why he is seemingly split from his wife, Kalani Faagata. However, it is Asuelu's lack of action (and siding with his family) that caused friction with Kalani, rather that his appearance. Meanwhile, Asuelu's drooping upper eyelid appears to run in the family.
1
90 Day Fiancé Fans Discuss Mohamed Abdelhamed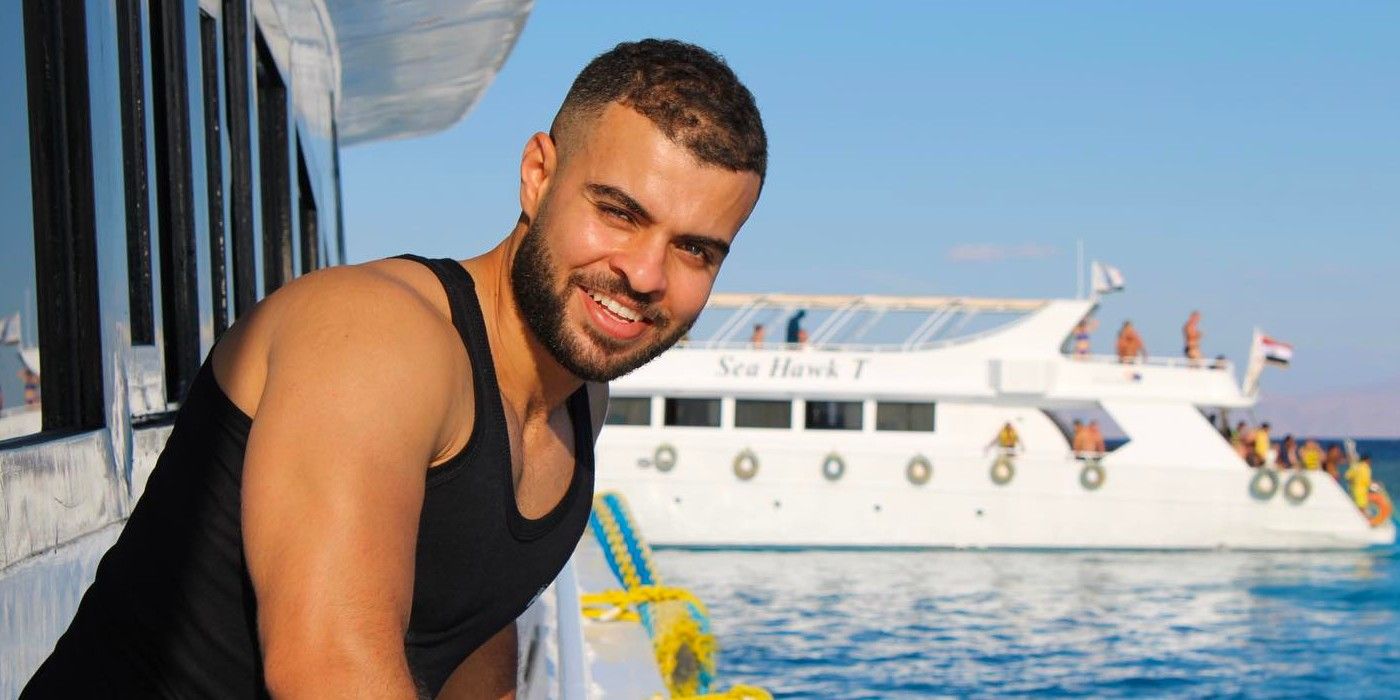 90 Day Fiancé villain Mohamed is a final franchise cast member who has been called out for his minor eyelid ptosis. Like Asuelu, the drooping of Mohamed's upper eyelids gives him a sleepy appearance. This has opened up to criticism, as combined with Mohamed's personality, voice, and actions, he comes across as extremely lazy and entitled. The 90 Day Fiancé villain speaks very slowly, and in a drawn-out voice that annoyed many viewers. He also demanded a lot from his ex-wife Yvette Arellano, as the Egyptian man expected Yve to do all the homework and bring home money.
While it was Mohamed and Asuleu's eyes that caused viewers to compare them in the Reddit thread, the two men ended up sharing other traits. While Mohamed came across as far more villainous that Asuelu, they both frustrated their wives, and asked a lot of them leading up to their splits. Since viewers were annoyed with their traditional opinions about marriage, they ended up finding physical aspects of the men's appearance to call out. However, ptosis is a normal medical condition that isn't linked to drug use, laziness, or other traits that 90 Day Fiancé fans contribute to drooping upper eyelids.
Sources: The American Academy of Optamology, Jen Boecher/Instagram, u/Abrraxus

Checkout latest world news below links :
World News || Latest News || U.S. News

Source link