Education
9 Crafting Project Ideas for Students
College years activate some extra resources in our organism. Or is there a superpower given to everyone on a Freshman Turnabout? Of course, studying is a huge project itself. But students somehow find time for some other activities.
Your brain is so active and agile that you cannot stop. Although sometimes you find yourself thinking: if only someone else could edit my paper and I could have more time. But not simply free time to sleep (only occasionally, this is the case). Applied art helps to redirect your energy from intellectual activity to a creative one.
When you keep your hands busy knitting, painting, or gluing, it gives your brain a break. Of course, you are certain to have your favorite leisure activities. But we would like to suggest some more crafting project ideas that will bring variety to your list of hobbies. By the way, try switching on some background music when practicing. Together with some aroma candles, it is an incredible stress-relieving combination!
Fun Adult Craft Ideas
1.    Embroidered denim jacket
Everything customized is as fashionable as never before. Instagram and other social networks encourage it. A cup of morning coffee with your name on it will gather more likes than just a pink cup. A T-shirt with a partner's photo looks cute.
Make your old denim jacket look better than it did when you bought it. Embroider it! It can be something simple, like an inscription. Or you can go for sophisticated floral patterns. Your creativity is only limited to the size of your back. Besides, you can add a hand-embroidered baseball cap to match.
2.    Customized stationery
Make the items you see on your desk look inspiring. DIY pompom paper clips are cheerful. Buy a dozen of oversized paper clips and select the yarn of your favorite colors.
If you prefer something glamorous to multi-colored, you can add glitter to your stationery. For instance, you can create stylish envelopes with golden or silver edges. Working with different textures is a great meditation technique to reduce stress from studies.
3.    Balloon Garland
Hiring a decorator for a party can cost a fortune. Making a balloon garland is something you can do yourself, though. The steps are as follows:
Blow up your balloons.
Tie balloons together.
String them onto the fishing line.
Add in tiny balloons.
Tie up the balloon garland.
The number depends on the size of the area. If you want to do the entryway to your house, it takes around 100-120 balloons of different sizes. If you want to create a nice arch above the fireplace, you need about 50-70 balloons. Choose them in various sizes: this will make the ornament look more sophisticated.
If you succeed in creating a nice element of decor, you risk doing that on every family occasion. But you also risk falling in love with this crafting idea!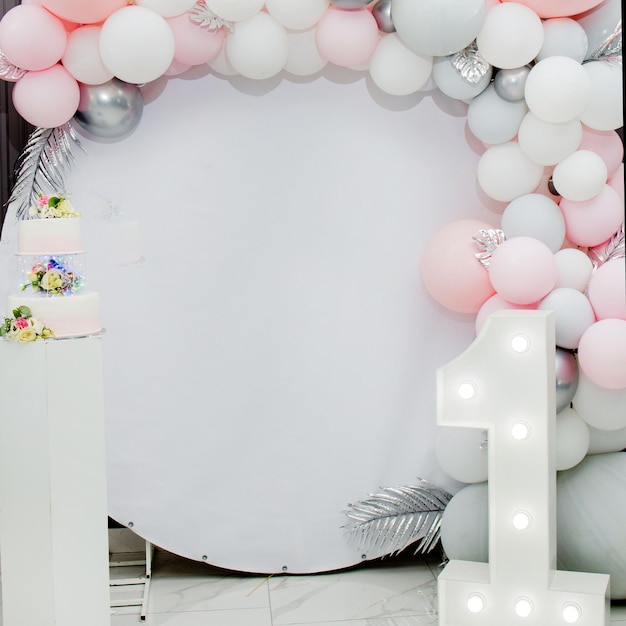 4.     Colorful coupe cocktail glasses
If you worry that you might not cope with a coupe at the first attempt, do not. You can buy the cheapest glasses in the dollar store for your creative experiment. The quality of the glass can be poor. It is the adhesive vinyl that creates all the charm. These DIY colorful cocktail glasses will be a perfect asset for your swimming pool party. And tons of photos on Instagram.
5.     Comic book canvas
It is a super-simple idea for comics lovers. It is very easy to create a mixed media collage. Put it in a stylish frame and add some pre-cut wood letters. If this all sounds too plain for you, how about designing your own cartoon characters? Challenge accepted?
6.     DIY phone case
It is quite boring to have one and the same phone case all the time. But what is available in a shop does not always look like your dream phone case. The only solution is DIY. You can go for hot glue, silicone, plastic, or even a felt cell phone case.
Cut a piece of felt in half widthwise.
Cut the pieces ½ inch (1 centimeter) larger than your phone.
Place your phone between the two pieces of felt.
Pin the pieces of felt around your phone.
Remove your phone and sew along the pinned edges.
Trim down your seam allowances.
If regular phone cases are boring for you, make a fashionable denim sling bag instead.
7.     Paper flowers
This crafting idea has so many variations that you cannot imagine. First of all, you can help your friends who are getting married to decorate their wedding hall. But there are also lots of paper flower options for your home:
faux flower frame wreath
DIY flower headband
accordion paper flowers
floral butterfly frame
floral bookends
paper poppies
coffee filter peonies
boho flower wall hanging
pressed flower greeting cards
DIY lavender soap
8.     Tie-dye headbands
If flower headbands are too fancy for you, go for a tie-dye one. To create it, you can use your old T-shirts! A great accessory for your spring or summer outfit!
9.     Statement doormats
You can buy the cheapest monotonous doormat and make it unique! Add a statement you like. It can be something simple like 'Welcome' or 'Home.' Or something more creative like 'Entrance Fee!'
You Will Not Find Them in Trash in Two Months
Crafting ideas often look attractive but end up useless. Of course, you will throw away the balloons when they start looking like old washcloths. But other ideas in this article are long-term decorative solutions.
You can combine your embroidered denim jacket with a floral or tie-dye headband. It is a perfect outfit for a picnic. Manicured hands wrapped around cocktail glasses will look perfect for Insta photos. Even if someone breaks them, it is not a big deal. You will create new ones for the next occasion. It is always a question of where you can put your phone on a picnic. With a fashionable denim sling bag, this problem seems to be solved!