CoronaVirus
With COVID-19 Cases Surging Again, States Are Taking Action, Though Current Efforts May Not Be Enough to Stop the Spread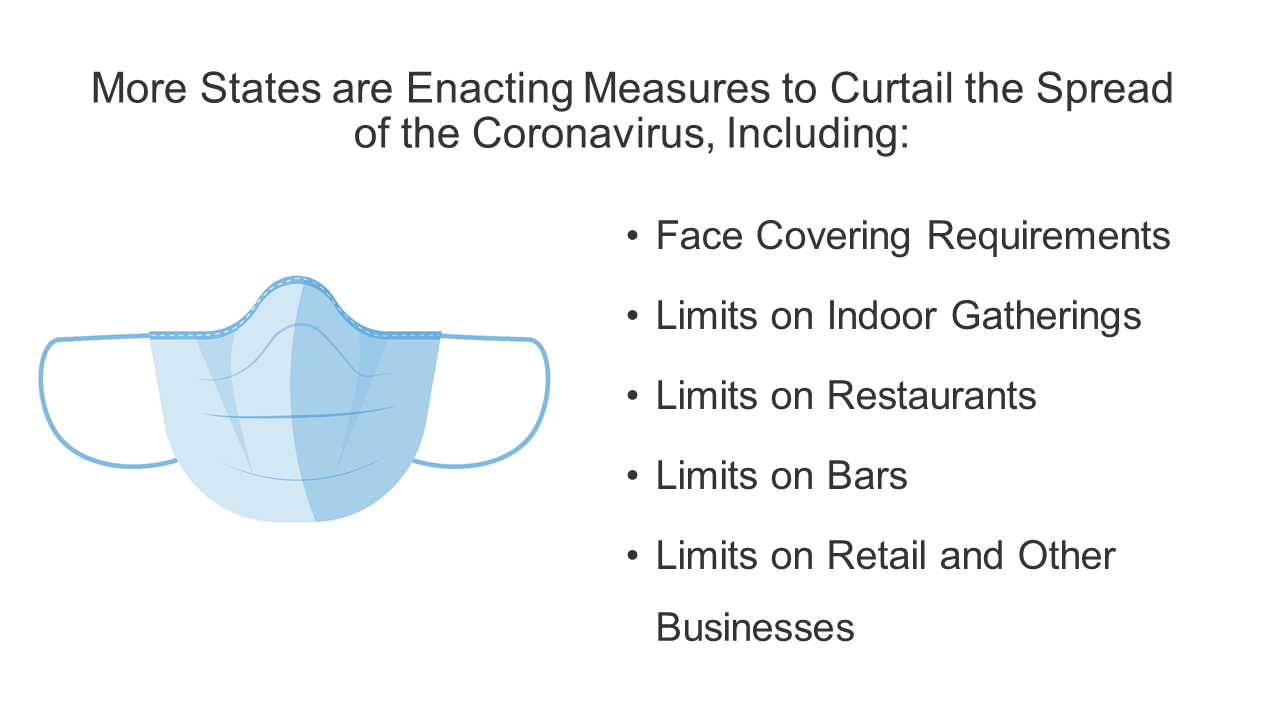 Table 1: State Policy Actions on Social Distancing Measures
State
New Restrictions Imposed Since Beginning of November
Face Covering Requirement
Limits on Indoor Gatherings
Limits on Restaurants
Limits on Bars
Limits on Retail and Other Businesses
Alabama
No
Required for General Public
None
Open–No Limits
Open–No Limits
Open–No Limits
Alaska
No
Required for Certain Employees
None
Open–No Limits
Open–No Limits
Open–No Limits
Arizona
No
Required for Certain Employees; Allows Local Officials to Require for General Public
50 People
Open at 50% Capacity; Closed in Counties with Substantial COVID-19 Spread
Open at 50% Capacity, Closed in Counties with Substantial COVID-19 Spread
Retail and personal care open; gyms open at 25% capacity
Arkansas
Yes
Required for General Public
None
Open; Cannot serve alcohol after 11 pm
Open; Cannot serve alcohol after 11 pm
Open–No Limits
California
Automatic based on metrics
Required for General Public
All Gatherings Prohibited in Most Counties
Closed to Indoor Service in Most Counties
Closed in Most Counties
Retail open at 25% capacity for counties in Tier 1; personal care open with limits
Colorado
Automatic based on metrics
Required for General Public
10 People in Most Counties
Open at 50% Capacity; Closed in Counties with Substantial COVID-19 Spread
Closed in All but One County
Retail open at 50% capacity; personal care and gyms open at 25% capacity in most counties
Connecticut
Yes
Required for General Public
10 People in Homes/Up to 25 People in Venues Outside of Homes
Open at 50% Capacity; Must close dine-in service from 10 pm to 5 am
Closed
Retail and gyms open at 50% capacity; personal care services open at 75% capacity
Delaware
Yes
Required for General Public
10 People in Homes/Up to 50 People in Venues Outside of Homes
Open at 30% Capacity
Open at 30% Capacity
Retail open at 60% capacity; gyms and personal care services open at 30% capacity
District of Columbia
No
Required for General Public
50 People
Open at 50% Capacity
Closed
Retail open at 50% capacity; gyms open with 5 people per 1,000 square feet; personal care open by appointment only
Florida
No
Required for Certain Employees
None
Open–No Limits
Open–No Limits
Open–No Limits
Georgia
No
Required for Certain Employees; Allows Local Officials to Require for General Public
50 People
Open–No Limits
Open at 35% Capacity
Open–No Limits
Hawaii
No
Required for General Public
10 People
Open at 50% Capacity; Cannot serve alcohol after 10 pm
Open at 50% Capacity, Cannot serve alcohol after 10 pm
Reatil and personal care open at 50% capacity; gyms open at 25% capacity
Idaho
Yes
Required for Certain Employees
10 People
Open–No Limits
Open–No Limits
Open–No Limits
Illinois
Yes
Required for General Public
10 People
Closed to Indoor Service
Closed to Indoor Service
Retail, gyms, and personal care open at 25% capacity
Indiana
Yes
Required for General Public
25 People
Open at 75% Capacity
Open at 75% Capacity
Open–No Limits
Iowa
Yes
Required for General Public
15 People
Open; No service after 10 pm
Open; No service after 10 pm
Open–No Limits
Kansas
No
Required for General Public
None
Open–No Limits
Open–No Limits
Open–No Limits
Kentucky
Yes
Required for General Public
8 People
Closed to Indoor Service
Closed to Indoor Service
Retail and personal care open at 50% capacity; gyms open at 33% capacity
Louisiana
No
Required for General Public
50% of Venue Capacity up to 250 People
Open at 50% Capacity
Open at 25% Capacity; Outdoor service only
Retail, gyms, and personal care open at 75% capacity
Maine
Yes
Required for General Public
50 People
Open at 50% Capacity; Must close at 9 pm
Closed
Retail 5 people per 1000 sq. ft; gyms 50 people; personal care open at 50% capacity
Maryland
Yes
Required for General Public
None
Open at 50% Capacity; Must close from 10 pm to 6 am
Open at 50% Capacity; Must close from 10 pm to 6 am
Retail, gyms, and personal care open at 50% capacity
Massachusetts
Yes
Required for General Public
10 People
Open; Must close indoor dining at 9 pm
Closed
All non-essential businesses must close from 9:30 pm to 5 am; gyms open at 40% capacity
Michigan
Yes
Required for General Public
10 People
Closed to Indoor Service
Closed to Indoor Service
Retail open at 30% capacity; gyms open at 25% capacity; personal care open by appointment only
Minnesota
Yes
Required for General Public
All Gatherings Prohbited
Open at 50% Capacity; Must close from 10 pm to 4 am
Open at 50% Capacity; Must close from 10 pm to 4 am
Retail, personal care open; gyms closed
Mississippi
No
Required for Certain Employees
20 People
Open; Cannot serve alcohol after 11 pm
Open; Cannot serve alcohol after 11 pm
Open–No Limits
Missouri
No
–
None
Open–No Limits
Open–No Limits
Open–No Limits
Montana
Yes
Required for General Public
25 People
Open at 50% Capacity; Must close dine-in service at 10 pm
Open at 50% Capacity; Must close dine-in service at 10 pm
Retail and personal care open; gyms open at 75% capacity
Nebraska
Yes
Required for Certain Employees
25% of Venue Capacity
Open–No Limits
Open–No Limits
Open–No Limits
Nevada
No
Required for General Public
10 People
Open at 50% Capacity
Open at 50% Capacity
Retail and gyms open at 50% capacity; personal care services open
New Hampshire
No
Required for General Public
None
Open–No Limits
Open–No Limits
Retail and gyms open at 50% capacity; personal care services open by appointment only
New Jersey
Yes
Required for General Public
10 People
Open at 25% Capacity
Closed
Retail open at 50% capacity; gyms open at 25% capacity; personal care  open by appointment only
New Mexico
Yes
Required for General Public
5 People
Closed, except  Takeout/Delivery
Closed
Closed except for curbside services and delivery*
New York
Yes
Required for General Public
10 People
Open at 50% Capacity; Must close dine-in service from 10 pm to 5 am
Open at 50% Capacity; Must close at 10 pm
Retail open; Personal care services open at 50% capacity; gyms open at 33% capacity, must close at 10 pm
North Carolina
Yes
Required for General Public
10 People
Open at 50% Capacity
Open at 30% Capacity; Outdoor service only
Retail and personal care open at 50% capacity; gyms open at 30% capacity
North Dakota
Yes
Required for General Public
50 People
Open at 50% Capacity; Must close dine-in service from 10 pm to 4 am
Open at 50% Capacity; Must close dine-in service at 10 pm
All open at 25% capacity
Ohio
Yes
Required for General Public
10 People; All Gatherings Prohibited After 10 pm
Open; Must close to dine-in service from 10 pm to 5 am
Open; Must close to dine-in service from 10 pm to 5 am
Open–No Limits
Oklahoma
Yes
–
None
Open; Must close dine-in service from 11 pm to 5 am
Open; Must close to dine-in service from 11 pm to 8 am
Open–No Limits
Oregon
Yes
Required for General Public
6 People
Closed, except  Takeout/Delivery
Closed
Retail open at 75% capacity; personal care services open by appointment only; gyms closed
Pennsylvania
No
Required for General Public
25 People
Open at 25% Capacity
Open at 25% Capacity
Retail open at 75% capacity; gyms and personal care services open at 50% capacity
Rhode Island
Yes
Required for General Public
Limited to one household in Homes/Up to 25 People in Venues Outside of Homes
Open at 33% Capacity; Must close dine-in service at 10 pm weekdays/10:30 pm weekends
Closed
Retail and personal care limited to 1 patron per 100 square feet; Must close at 10 pm weekdays/10:30 pm weekends; gyms closed
South Carolina
No
Allows Local Officials to Require for General Public
None
Open–No Limits
Open–No Limits
Open–No Limits
South Dakota
No
–
None
Open–No Limits
Open–No Limits
Open–No Limits
Tennessee
No
Allows Local Officials to Require for General Public
None
Open–No Limits
Open–No Limits
Open–No Limits
Texas
No
Required for General Public
10 People
Open–No Limits
Open at 50% Capacity
All open at 75% capacity in areas with low hospitalizations. Limited to 50% capacity in areas with high hospitalizations
Utah
Yes
Required for General Public
All Gatherings Prohibited Unless Held at a Business or Has an Event Host
Open; Cannot serve alcohol after 10 pm
Open; Cannot serve alcohol after 10 pm
Open–No Limits
Vermont
Yes
Required for General Public
All Gatherings Are Prohibited
Open; Must close dine-in service at 10 pm
Closed
Retail open at 50% capacity; gyms and personal care services open at 25% capacity
Virginia
Yes
Required for General Public
25 People
Open; Cannot serve alcohol after 10 pm and must close by 12am
Closed
Non-essential retail limited to 10 people per establishment; personal care services open; gyms open at 75% capacity or 25 people
Washington
Yes
Required for General Public
All Gatherings Are Prohibited
Closed to Indoor Service
Closed
Retail and personal care services open at 25% capacity; gyms open outdoors only to 5 participants or fewer
West Virginia
No
Required for General Public
25 People
Open at 50% Capacity
Open at 50% Capacity
Retail open; gyms open at 40% capacity; personal care services limited to 10 person capacity
Wisconsin
No
Required for General Public
None
Open–No Limits
Open–No Limits
Open–No Limits
Wyoming
Yes
Allows Local Officials to Require for General Public
25 People
Open–No Limits
Open–No Limits
Open–No Limits
NOTE: All states require physical distancing and other safety measures in businesses, including restaurants and bars.  * New Mexico has closed in-person services for all non-essential activities and issued a stay at home order.
SOURCE: KFF review of state executive orders, guidance documents, policy bulletins, and news releases
Checkout latest world news below links :
World News
||
Latest News
||
U.S. News
Help us to become independent in PANDEMIC COVID-19. Contribute to diligent Authors.
Registered before? Log in to use your saved details.
If you registered an account, please enter your details below to login. If this is your first time, proceed to the donation form.