Career and Jobs
How to Answer Anything: What Motivates You? | Career Contessa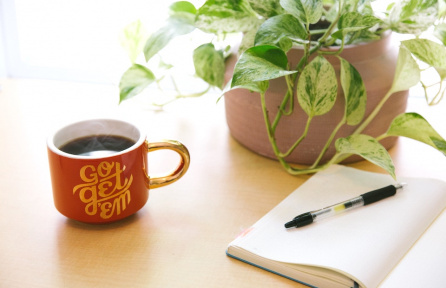 What gets you out of the bed every morning?
In a job interview, the hiring manager will ask you questions about your skills and your experience and what makes you uniquely you. The interview question "What motivates you?" is an example of the latter type of question. 
An interviewer or hiring manager is asking this question to determine what drives you—and how your particular drive fits into the company culture. For example, if the company at which you are interviewing has a "nose to the grindstone" culture, you might answer the question differently than an organization that puts work and life balance at the forefront of their culture. 
Now, let's explore what motivates you to leave that pillow-top mattress every morning and hit the books! 
How to Answer "What Motivates You?"
Let's motivate. 
Step 1: Pull some key phrases from the job description 
motivated self-starter
results-driven 
strong collaborator
strong project management skills
Step 2: Think of your best day ever (at work) 
We all have bad days at work, but let's talk about those banner days you sometimes have. Close your eyes and think about that day. Perhaps you received amazing feedback from your boss or a stellar review from a client. Didn't that feel pretty dang good? Did it motivate the heck out of you? 
Isolate those great days. Think about why they were great. Was it because you finally landed a huge client you had been wooing for the last few months? Is it because you were chosen for a leadership position? Did you create a killer presentation that impressed the C-level executives?
Gather the best days in your professional career and determine what made them so spectacular. 
Step 3: Tie steps one and two together (use your imagination) 
Example: In the context of my career, my motivation comes from successful teamwork, which is something that drew me to [ORGANIZATION]. The emphasis on teamwork and collaborative success at [ORGANIZATION] is attractive to me. My motivation comes from working collaboratively with a team—and really sharing our wins together. Specifically, I am extremely motivated when I am able to teach and to learn within a single team. 
Other Interview Questions Like "What Motivates You?"
Like many interview questions, the "What motivates you?" prompt might come in different variations. Here are a few common iterations of the same question (to which you can apply our same three-step method!) 
What gets you out of bed in the morning?
What are you most passionate about?
What might a coworker say is the best thing about you?
What is your favorite element of your job?
What does an ideal day look like to you?

Checkout latest world news below links :
World News || Latest News || U.S. News

Source link