Canada
'You ain't getting a dime,' vows Freedom Convoy organizer named in class action lawsuit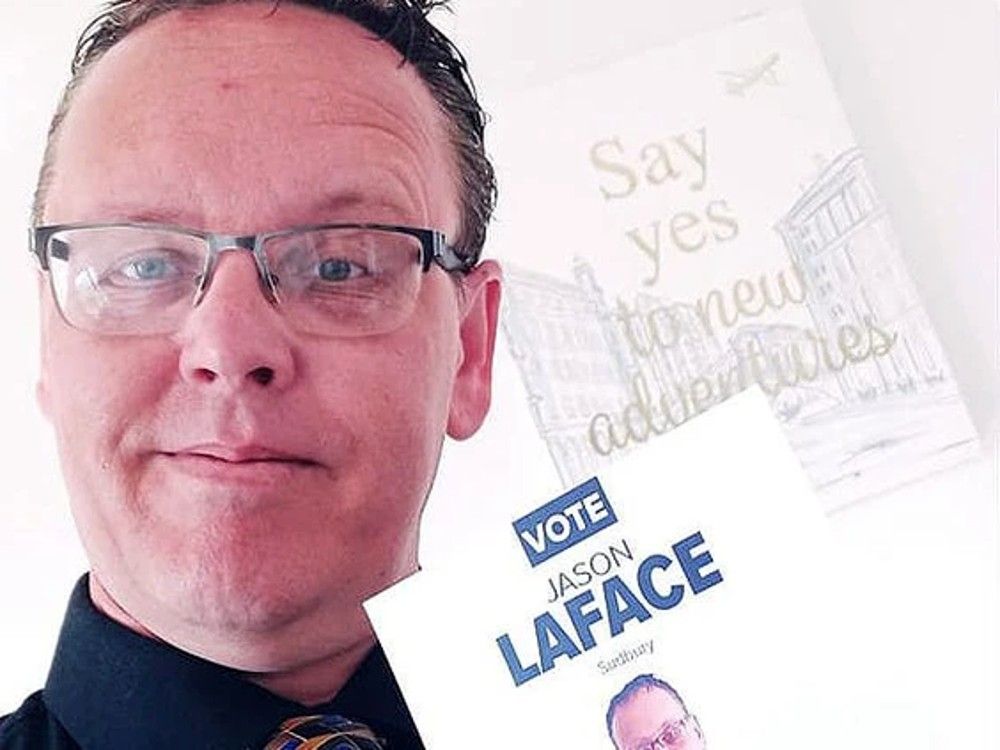 Jason LeFaci of Sudbury, Ont., has been named in a suit filed by Ottawa residents and businesses impacted by the protest
Article content
A Sudbury organizer of the Freedom Convoy, which took place earlier this year and shut down parts of downtown Ottawa, has been named in a $300-million class action lawsuit.
Article content
Jason LeFaci, who is running for the Ontario Party in the Sudbury riding under the name Jason LaFace, said this week he has little respect for the lawsuit and has no plans to compensate the plaintiffs.
"To me, that lawsuit is a joke," he told The Sudbury Star. "The people who put that together really need to give their heads a shake."
LeFaci said "all the stuff they're claiming is a lie."
None of the allegations in the suit have been proven in a court of law.
He said the protests with which he was involved were peaceful. He said once his crew arrived in Ottawa, the "city was locked down already and the businesses were shut down."
Article content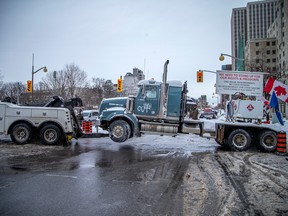 LeFaci is one of 20 people listed in a class action lawsuit  filed recently by Ottawa-based firm, Champ and Associates. LeFaci is the only person from Northern Ontario to be named as a defendant.
The lawsuit was filed to rectify "the serious harms and losses experienced by the residents, businesses and workers in downtown Ottawa due to the Freedom Convoy occupation," the website outlines.
Four plaintiffs are named, but they represent thousands of impacted individuals, including about 12,000 residents, a couple hundred businesses and as many as 800 employees who work in the city core. They are seeking $306 million in damages, in addition to legal costs and HST.
"The defendants deliberately planned and co-ordinated tactics to block all the streets and roadways around Parliament Hill and the surrounding neighbourhoods, and to make as much noise and air pollution as possible to cause discomfort and distress to Ottawa residents, business and workers to coerce governments to comply with their demands," the lawsuit website indicates. "The non-stop blaring horns, diesel fumes, unexpected fireworks and loud sound systems blasting music have caused the residents unbearable torment in the sanctity of their own homes.
Article content
"The defendants are aware or ought to be aware these tactics can cause permanent physical damage and psychological harm. The defendants have acted with wanton disregard towards the residents, businesses and workers of Ottawa. Canada is a free and democratic society with a long tradition of peaceful protest and assemblies. The defendants have abused those freedoms to cause serious harm to others, innocent bystanders to the defendants' pursuit of their misguided political goals."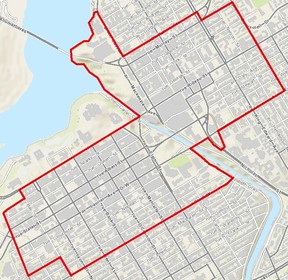 LeFaci has no sympathy, however, for the complainants.
"You ain't getting a dime out of me, but go ahead though, you can try," he quipped. "I think it's a joke. It's hilarious. These are left-wing radicals who've lost their minds. They need serious mental health help."
Article content
LeFaci said convoy participants were not trying to overthrow the government and did not participate in an illegal protest.
"We were trying to compel the governor general to say, 'hey look, we have a prime minister and caucus in power right now who are breaking laws'," he explained.
Paul Champ, the lawyer representing the plaintiffs, said there were more than 400 tractor-trailers "parked and idling non-stop for that three-week period, and also blowing their horns for prolonged periods, from early in the morning to late at night."
The horns were a special nuisance, Champ said. They were used to "make life miserable" for residents of downtown Ottawa "in the hopes it would put pressure on political leaders to surrender to the demands of the protesters."
Article content
Parking a tractor-trailer in front of a private home, idling it all day and night, and blaring a horn "for 10 minutes straight every half hour from 7 a.m. to midnight, that's not peaceful or lawful," Champ commented.
Some residents are still battling tinnitus and hearing issues, he added.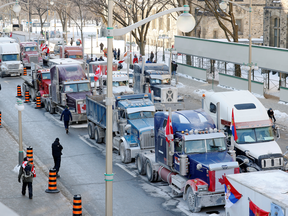 As the national capital, Champ said residents and businesses are used to protests and mass gatherings, but the convoy protest was "way over the line. It was targeted at harming the people of downtown Ottawa by using trucks as a form of intimidation."
The tactics employed by protesters were unappreciated by residents. Once the dust had settled on the Freedom Convoy, Champ said those tactics essentially undermined the cause by souring residents against the movement.
Article content
The defendants named were the organizers of the Freedom Convoy. LeFaci is accused of being a road captain, which means he was responsible "for organizing a large group of truckers in northern Ontario, leading them to the downtown Ottawa streets, and then he played a role in logistics, ensuring the truckers he led to Ottawa were getting supplies of diesel fuel and food, so they could remain in place, blocking the streets of Ottawa, idling their trucks with diesel fumes going non-stop for three weeks and blasting their horns."
Champ said his team is in the process of naming all the truckers who were on the ground during the protest. He said they have identified all the leaders and about 75 per cent of the others.
"Once we have finished identifying all of them, we will amend the claim to add them to the claim and look to have this class action certified, ideally in early 2023," Champ said.
Checkout latest world news below links :
World News
||
Latest News
||
U.S. News
Source link