Canada
What we know about the man India allegedly killed on Canadian soil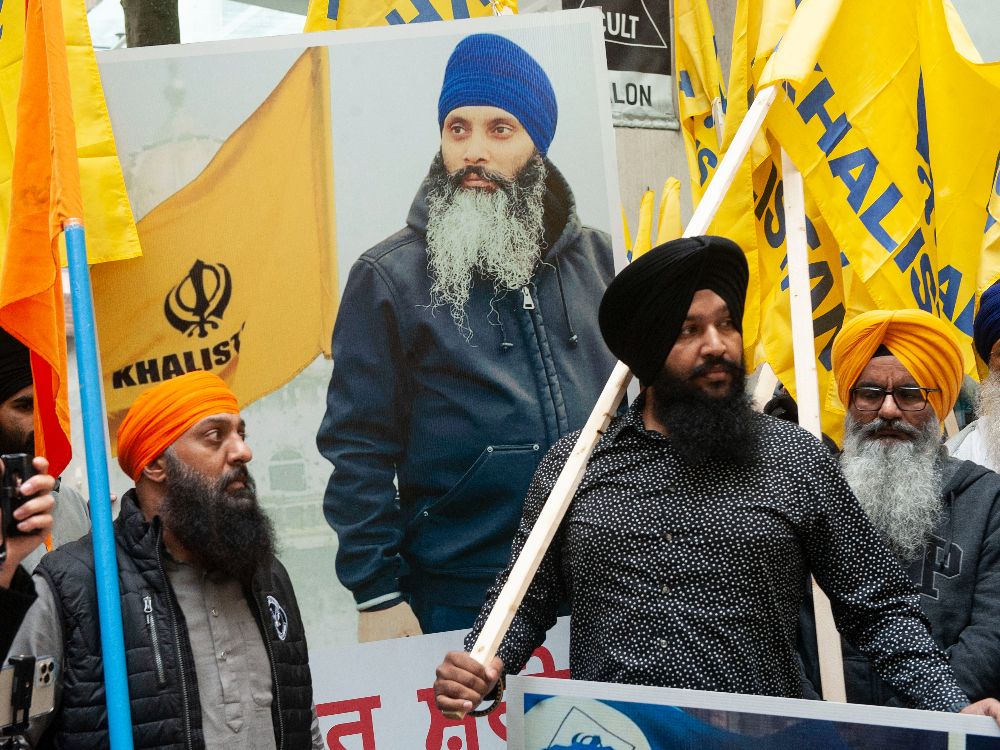 'Any involvement of a foreign government in the killing of a Canadian citizen on Canadian soil is an unacceptable violation of our sovereignty,' Trudeau said
Article content
Prime Minister Justin Trudeau said Monday that there is credible evidence that agents of the Indian government were behind the murder of a Canadian citizen in June.
On June 18, Hardeep Singh Nijjar, a Sikh leader in Surrey, B.C., was gunned down as he left his gurdwara.
Article content
The Royal Canadian Mounted Police's Integrated Homicide Investigation Team said that two heavy-set suspects are believed to have shot Nijjar, before fleeing to a getaway vehicle driven by a third suspect.
Article content
The suspects are still at large.
"Any involvement of a foreign government in the killing of a Canadian citizen on Canadian soil is an unacceptable violation of our sovereignty," Trudeau said in a statement to the House of Commons.
Here's everything we know about Nijjar and the killing.
Who was Hardeep Singh Nijjar?
Nijjar served as the president of the Sikh temple where he was killed. He also worked as a plumber, according to Global News.
He came to Canada in 1997, Global reported, and claimed refugee status, having used a false passport to enter the country.
His refugee claim was rejected, but 11 days after that, he married a woman who sponsored him for immigration. That, too, was rejected, although Nijjar called himself a Canadian citizen, and Trudeau referred to him as such in the House of Commons on Monday.
Nijjar was a prominent organizer in the community of Sikhs in Canada who have been calling for a referendum on Khalistan, which aims to carve out a Sikh ethno-religious state in India's Punjab region. He had been organizing an unofficial referendum among the Sikh diaspora in Surrey.
Article content
"Hardeep Singh Nijjar was a role model, prominent personality in the community and for the advocacy of a separate Sikh state of Khalistan through a democratic process of referendum," said Jatinder Singh Grewal, an organizer with Sikhs for Justice. "He was a pillar in our community."
Grewal said the Indian government had labelled Nijjar a terrorist, and sought to have him extradited to India.
What did India accuse Nijjar of?
Back in 2016, Indian authorities alleged he was linked to a 2007 bombing in Punjab.
"This is garbage — all the allegations. I am living here 20 years, right? Look at my record. There is nothing. I am a hard worker. I own my own business in the plumbing," Nijjar told Vancouver Sun at the time.
India's Central Bureau of Investigation issued a warrant for Nijjar, citing charges of attempting to cause an explosion, making or keeping explosives with intent to endanger life or property, and making or possessing explosives under suspicious circumstances.
An Interpol notice was also issued for Nijjar. He was accused of being the leader of the Khalistan Terror Force, and a report in the Times of India claimed he was running training camps near Mission, B.C., to train sympathizers to carry out terror attacks in India.
Article content
Nijjar denied all of this. He wrote to Trudeau at the time, saying he was a peaceful activist, and urging him to "dispel the Indian government's fabricated, baseless, fictitious and politically motivated allegations against me."
Indian news reports also attempted to link Nijjar to the 2022 killing of Ripudaman Singh Malik, a community leader in Surrey and acquitted Air India bombing suspect.
What is known about Nijjar's murder?
Not very much. He was killed in June 2023. His lawyer, Gurpatwant Singh Pannun, told Vancouver Sun he had been told recently by CSIS that there were threats against his client's life.
"He wasn't worried about his safety. He was worried about how we would accomplish Khalistan and how we would accomplish the referendum," Pannun said.
Nijjar was fatally shot in his truck in the temple parking lot.
"Like many people in Surrey and many British Columbians, I'm profoundly disturbed that somebody was murdered in our community on the grounds of a place of worship in front of many witnesses," said B.C. Premier David Eby at the time.
Almost immediately after the murder, speculation began to surface that Nijjar had been killed by the Indian government. Police cautioned against this, saying they were following the evidence.
Article content
Yet, on Monday, Trudeau said that Canada now has credible information that India was involved in the murder. He said he brought this to the attention of Indian Prime Minister Narendra Modi when he was in India last week for a G20 meeting.
National Post, with additional reporting from Vancouver Sun
Our website is the place for the latest breaking news, exclusive scoops, longreads and provocative commentary. Please bookmark nationalpost.com and sign up for our daily newsletter, Posted, here.
Checkout latest world news below links :
World News
||
Latest News
||
U.S. News
Source link