Canada
'Nobody is worried:' Why Canadian expats in Taiwan are playing down the China threat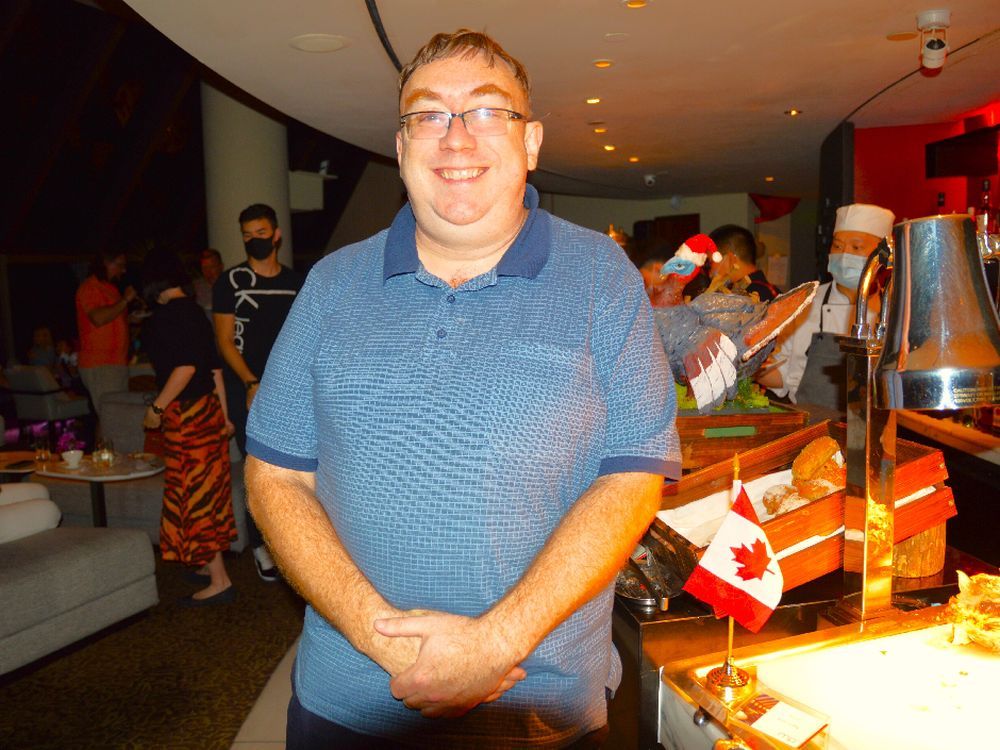 While the rest of the world — and a lot of Taiwanese government officials — fret about the increasingly tense confrontation between Taiwan and mainland China, many of the transplanted Canadians here suggest something surprising: the 'crisis' might be much ado about nothing
Article content
TAIPEI, Taiwan — China recently menaced their home with military flights, missiles and warships, putting the dreaded word "invasion" on many people's lips.
Article content
But for a gathering of Canadian expatriates on this hot, steamy night in Taiwan, it's all about turkey and Moosehead lager.
Article content
They've met on the 37th floor of Taipei's Shangri-La Hotel — with a gorgeous view over the capital city's downtown — for an early, elegant celebration of Thanksgiving.
And while the rest of the world — and a lot of Taiwanese government officials — fret about the increasingly tense confrontation between Taiwan and mainland China, many of the transplanted Canadians here suggest something surprising: the "crisis" might be much ado about nothing.
Article content
Ensconced in a land they've grown to love — or that they returned to after emigrating to Canada — they told the National Post Sunday they've gotten used to the periodic bouts of Chinese sabre-rattling and question whether Beijing will ever attack.
"Nobody has changed their daily routine, nobody is worried. As soon as China opens (after COVID border closures are lifted), we're going to be travelling back in again," says Jean-Christophe Guedon, a Montreal native and human-resources director for the Hess International private-education firm.
His concern is only that the situation has made it more challenging to recruit staff from other parts of the world.
"People overseas are nervous about it. Here we're saying, 'Oh, well' … and we just go on with our lives," said Guedon. "I'm trying to get out the notice that life is normal here. We're not living in a state of war or anything."
Article content
Some Canadians are preparing for the worst just in case, though, and all wish the federal government would do more to show support for Taiwan. They welcome a planned visit later this month by a group of parliamentarians.
Dylan Black said he reassured friends and family during a recent visit to Canada that he had no intention of leaving Taiwan, where he's lived for 20 years and is an English professor at the Taipei-area Aletheia University.
But he does fear that "something" might happen with China in the near future.
"There was a period there in the early 2000s when it seemed like things were fairly quiet on the China front, but definitely not now," said the Nova Scotia native. "It's absolutely got more palpably tense in the last couple of years."
Article content
We're not living in a state of war or anything
Canadians like Black belong to a community that numbers about 50,000 — and has played a surprising role in Taiwan's modern history.
Much of the credit for that legacy goes to George Leslie Mackay, a locally revered Presbyterian missionary from Embro, Ont., who helped make the church the leading force in Taiwan's small Christian minority. More to the point, MacKay pushed forward the country's development in a number of areas, launching modern health facilities, schools and universities and even practising dentistry. MacKay Memorial, where current President Tsai Ing-Wen was born, is one of Taipei's major hospitals. The missionary was behind Black's university.
The man himself died in 1901. But the church he helped build, led by locals with continued moral support from the Presbyterian Church in Canada, promoted democratic freedoms during the long period of martial law imposed by the Kuomintang after the party lost the Chinese civil war in 1949 and fled to the island.
Article content
"From 1971 the (church) remained an insistent and consistent voice for human rights and democracy" and aided in the "miracle" of Taiwan's peaceful transition to free elections, wrote York University research associate Michael Stainton in a 2000 paper.
Canadians who make the country home today may not be shaping its politics, but seem generally hopeful those freedoms will survive Beijing's intimidation.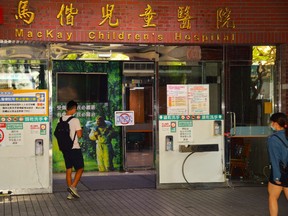 "Overall, none of us expats living in Taiwan are at all concerned about it," said Steven Clark, a native of Walkerton, Ont., who chairs the Canadian Chamber of Commerce in Taiwan, which organized the Thanksgiving dinner.
Clark works for a branch of the Taiwan American School and, displaying his Canadian bonafides, co-founded the Chinese Taipei Ice Hockey League. He believes Beijing's show of military force around the island in August wasn't really meant for the Taiwanese. He argues that it was aimed more at a domestic audience, as President Xi Jinping grapples with a sluggish economy and backlash to his COVID-zero policy, and readies for the Communist Party national congress this month.
Article content
"When I first arrived, it seemed a lot more dire of a situation than it does currently," said Clark.
But even as they question the international alarm over Taiwan's security, some Canadians admit there are ominous signs. One woman at the dinner who asked not to be named was born in Taiwan, before emigrating to Canada after a previous crisis in 1996 that also saw Beijing fire missiles near the island. She returned in 2002 and is not panicking, but believes Beijing will get its way eventually, with or without force.
"I think in the future, we don't know when, China is going to take over Taiwan. But maybe not use violence, maybe some other method, like blockade in the sea," said the woman between forkfuls of turkey. "I'm already contacting some real-estate agents. Just in case, because we don't know."
The Canadians at the dinner seemed to agree on one point: Ottawa should step up its backing of the democratic enclave, despite a "one-China" policy that only recognizes the People's Republic as a nation.
"I think the Canadian government, whoever's in power, could be more vocal about supporting democracy in Taiwan," said Black. "Just say it and say it loudly. … That's what I'd like to see."
Checkout latest world news below links :
World News
||
Latest News
||
U.S. News
Source link