Canada
More doctors than pilots become astronauts in Canada, it turns out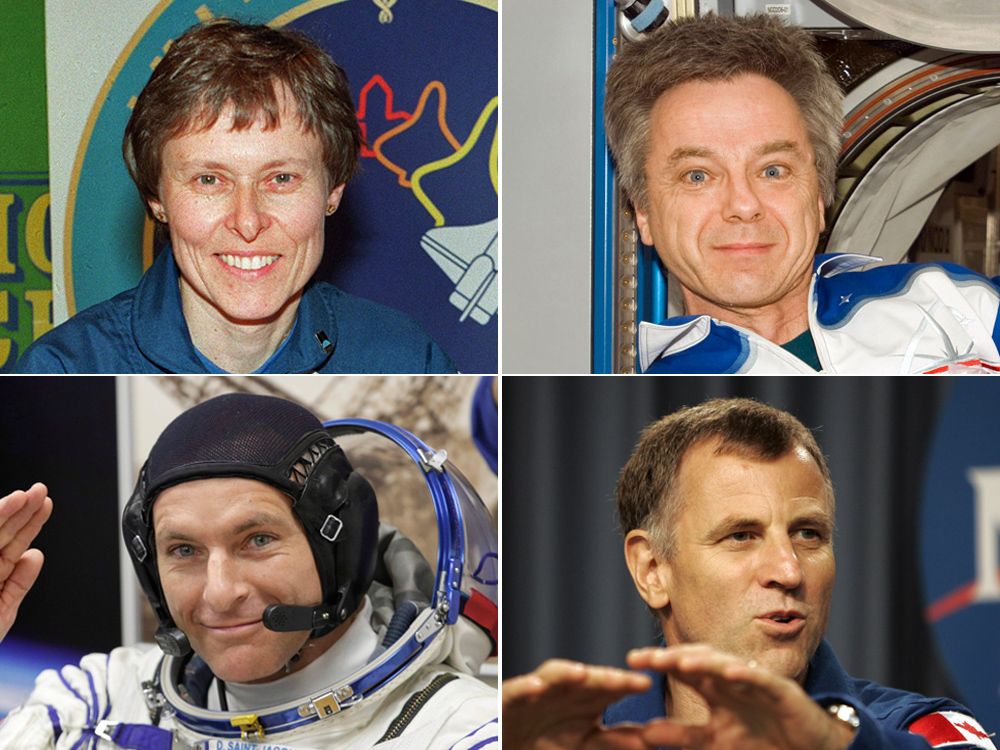 Going into space is like going into the hospital emergency room, says one physician. 'You have to prepare yourself for anything and everything'
Article content
Canadian astronauts are more likely to be medical doctors than pilots.
Article content
Among Canadian astronaut candidates, the odds have been about even between the physicians like David Saint-Jacques and the pilots like Chris Hadfield. Canada has chosen 14 people over the years as potential astronauts, including four pilots and four medical doctors.
Article content
But if you look at the ones who actually got to space, four out of nine have been physicians.
This is no fluke, according to according to a new paper in a Canadian medical journal by two of those astronauts and a University of Toronto space medicine expert
Canada has had four selection processes for astronauts. Only the most recent one in 2017 did not include a medical doctor on the list. From the first in 1983 came Roberta Bondar, a neurologist, and Bob Thirsk, a family physician. In 1992, there was Dave Williams. Saint-Jacques was chosen in 2009.
Article content
Military pilots and flight instructors are well represented among those who have worn the Canadian flag into orbit, including Bjarni Tryggvason and Hadfield, Canada's most celebrated astronaut since commanding the International Space Station.
But neither of the other two pilots chosen as astronaut candidates, Jeremy Hansen and Joshua Kutryk, have actually been to space.
Dr. Farhan Asrar, assistant professor of medicine at the University of Toronto and a community physician in Toronto-area hospitals, says there are synergies between the mindset of a community doctor and a crew member on a space flight that help explain this preponderance of weightless physicians.
Going into space is like going into the hospital emergency room, Asrar said in an interview.
Article content
"You have to prepare yourself for anything and everything," he said.
Pilots do that too, of course, but "for space missions to be successful, you've got to have that health care component," Asrar said.
The article in the journal Canadian Family Physician, "Outer space assets offer benefits to health care," is co-authored with Saint-Jacques and Williams, each of whom offers reflections on the comparison and lessons from their own careers.
The paper notes the many benefits space technology has offered to health care, such as "the Canadian Space Agency's Bio-Monitor, which provides continuous health monitoring, and its Bio-Analyzer, which tests blood and other bodily fluids and provides results within minutes."
Article content
It also sketches more conceptual similarities in medical education and astronaut training. Williams, for example, describes the strategy of trapping errors, to "contain and fix" them "before they have mission consequences."
Saint-Jacques reflects on his pre-astronaut general medicine practice in isolated northern Inuit communities. He described "striking parallels between the challenges and constraints of rural medical practice and medical care for on-orbit astronauts: isolation, self-reliance, limited equipment, and impractical or impossible medical evacuation. Similar problems often have similar solutions; that's why medical technology developed for space crews is usually relevant to medicine on Earth. And vice versa."
Article content
Asrar said there has been a definite change since the early American space programs, as astronauts started becoming private citizens with specialized non-military careers.
Thirsk also wrote his thoughts on this shift toward doctors in space more than a decade ago in the McGill Journal of Medicine.
He observed that both astronauts and physicians use a distinctive lingo. "Acronyms and jargon pepper our conversations with colleagues. I smile to myself whenever I encounter a new space acronym that shares a meaning from my medical past," Thirsk wrote. He also called on space agencies "to recruit physicians for our unique training experiences and for the operational capabilities that we hone on hospital wards."
Checkout latest world news below links :
World News
||
Latest News
||
U.S. News
Source link