Canada
Moderator showed 'bias' during 2021 election debate, Quebec Press Council rules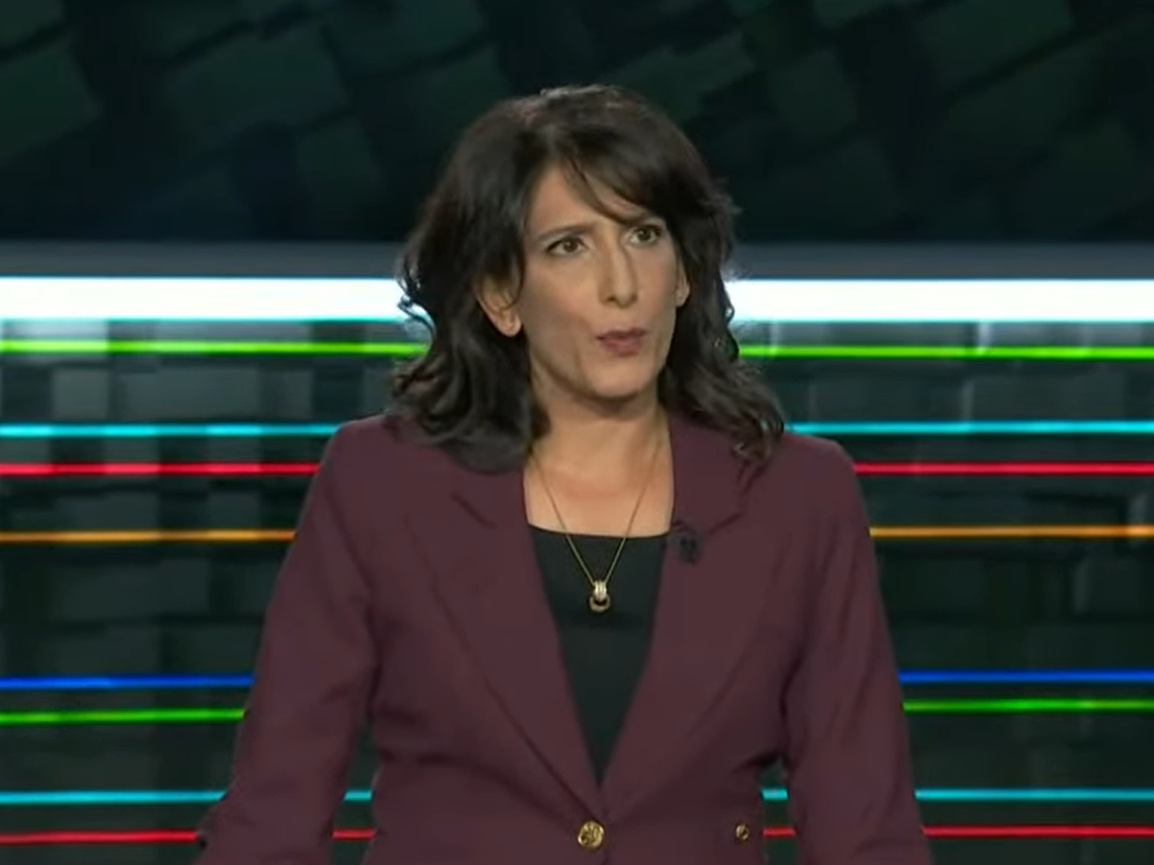 By making a direct link between alleged racism in Quebec and the secularism law and Bill 96, Shachi Kurl took a stance against both measures
Article content
OTTAWA – Angus Reid Institute President Shachi Kurl expressed "bias" during the English-language leader's debate in the 2021 federal election in asking a question to Bloc Quebecois leader Yves-Francois Blanchet about Quebec laws, according to a decision from the Quebec Press Council made public on Tuesday.
Article content
Kurl, who moderated last year's debate, caused an uproar in Quebec after she asked a question about Quebec's law on religious symbols and then Bill 96 on the French language.
Article content
Speaking to Blanchet, she said: "You deny that Quebec has problems with racism, yet you defend legislations such as Bills 96 and 21 which marginalize religious minorities, anglophones and allophones. Quebec is recognized as a distinct society, but for those outside the province, please help them understand why your party also supports these discriminatory laws."
A complaint was lodged against Kurl and the CBC, one of the networks broadcasting the debate. The complainant, Julie Lapierre, said the question exhibited bias and discrimination.
Article content
At the time, Bill 21 — which bans some Quebec civil servants, including teachers, from wearing religious symbols at work — had already been adopted into law. Bill 96, a revision of Quebec's French-language charter, had yet to be voted on by Quebec's National Assembly.
The Quebec Press Council concluded Kurl's question was biased, but did not retain the accusation of discrimination.
In its decision, the Council found that use of the word "racism" in the question constituted an opinion and not an established fact, contrary to what Kurl seemed to suggest.
By making a direct link between the alleged racism in Quebec and the law on religious symbols and Bill 96, she was taking a stance against both legislative measures and concluded that they marginalize minorities, reads the decision.
Article content
The Council did recognize that the question was on an important and timely subject. It was the way in which it was asked that contravened their code of journalistic principles, it added.
"It is natural that debate moderators, like journalists, ask difficult questions to the politicians they interrogate, and they should never prevent themselves from doing so. However, some of the language used in the question and the way in which it was formulated expressed a bias," reads the decision.
"Ms. Kurl could have asked a question on this issue in a factual and neutral way."
One way of doing that, according to the Council, would have been to instead say that some citizens think both legislative pieces are racist or that some Canadians think Quebec has problems with racism. "Such a formulation would have helped the public understand that it is not her opinion," it reads.
Article content
The complainant argued that Kurl had fuelled prejudice against Quebecers by implying they were racist in a widely aired debate, but the Council did not retain those arguments.
"The way the question was formulated was clumsy, but it did not contain so much discriminatory comments," wrote the Council.
Kurl redirected all questions to Chuck Thompson, head of public affairs at CBC News. He said CBC "flatly rejects" the decision made by the Quebec Press Council regarding the leaders' debate last year.
"We support the right of an independent moderator to ask tough questions of political leaders during an election debate," said Thompson.
The consortium of broadcast media responsible for the debate included CBC News, but also CTV News, Global News and APTN News. Thompson reiterated that they all agreed on the journalistic content of the debate and that the question to Blanchet was "an opportunity" for him to explain his views.
"The freedom to question politicians about public issues is fundamental to the health of democracy in Canada," he added.
The Quebec Press Council is not a tribunal, and its decisions are merely symbolic. The Council, however, considers CBC has the "moral obligation" to publish or to share this decision in the next 30 days and to forward proof that they did just that to the Council.
"CBC is not a member of the Quebec Press Council; we will not be publishing their decision," said Thompson.
– With additional reporting from La Presse Canadienne
Checkout latest world news below links :
World News
||
Latest News
||
U.S. News
Source link