Canada
Judge threatens to fine lawyer who approved 'pseudo-law' documents filed by accused cocaine trafficker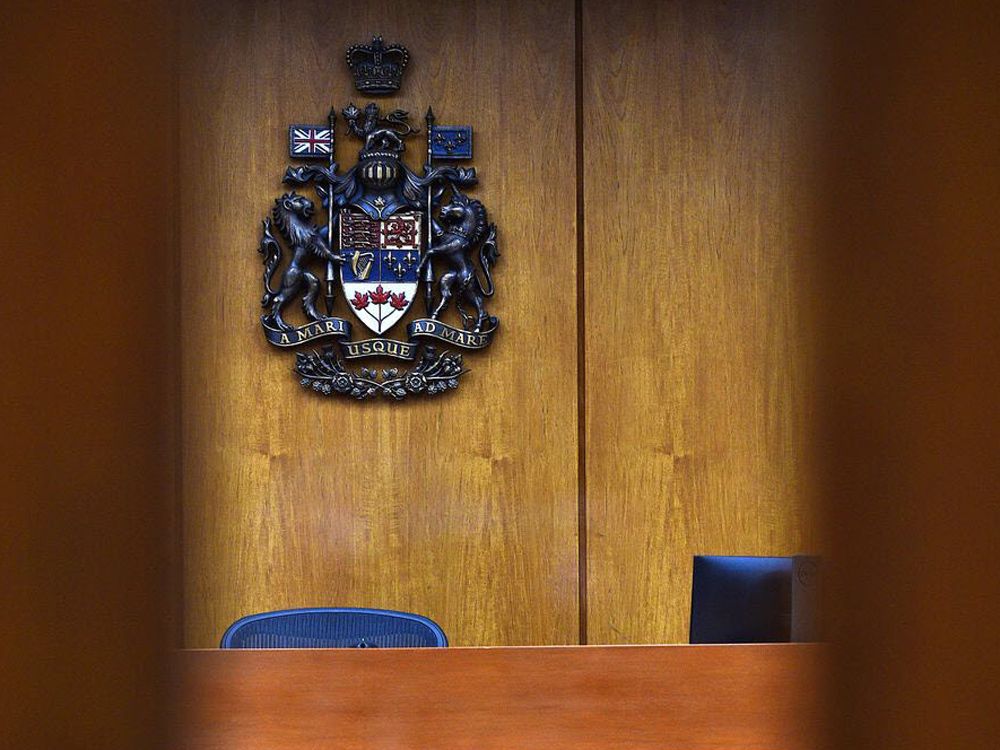 'If a lawyer facilitates this kind of illegal and sometimes criminal conduct, then the message needs to be sent that that's not acceptable'
Article content
An Alberta judge has taken the rare step of threatening to fine a lawyer who notarized so-called "pseudo-law" documents submitted by an accused cocaine dealer, material that relied on bizarre alternative legal principles to try to negate trafficking charges.
Article content
Grace Akpan violated basic professional rules by approving clearly illegal documents, said Associate Chief Justice John Rooke, as the persistent problem of Canadians challenging legal authority with made-up "not-law" rears its head again.
The rebuke was also the latest in a string of cases where Alberta lawyers, specifically, have been called out by judges for helping facilitate those bogus legal submissions. The most recent was just three weeks ago.
"Ms. Akpan has no excuse for her actions," said Rooke. "(She) has participated in a scheme to harm the court, threaten its staff, unilaterally terminate criminal litigation."
The ruling issued Monday stands out among others issued by the court, marking the first time a judge has actually threatened to financially punish a lawyer for helping a not-law litigant, said Richard Warman, an Ottawa lawyer who tracks online extremism.
Article content
The term pseudo law or "Organized Pseudolegal Commercial Arguments (OPCA)" refers to various sets of ideas and rules that are stated in legal jargon and purport to override real statutes and jurisprudence, but have no basis in actual law. They're often used to try to avoid legal obligations like paying taxes, obeying court orders or facing criminal charges.
People who adopt pseudo law become an increased risk to others — and to themselves
The phenomenon includes the "sovereign citizen" and "freeman of the land" movements, the "strawman theory" and a group that claims a section of the Magna Carta that's been defunct for 1,000 years renders all laws in Commonwealth countries invalid.
A sovereign-law follower killed a tax-court judge and two other people in Ottawa in 2007.
People following such ideas are appearing in courts throughout Canada but Alberta seems to be the "epicentre," said Warman.
Article content
Rooke said Akpan had two weeks to make submissions as to why she should not face a monetary penalty.
The lawyer said Tuesday she was not in a position to comment on the decision yet.
"I'll review it and respond appropriately," she said.
The ruling said Akpan notarized a document sent to the court by Ali Mohamed Ayyazi, who's charged with cocaine trafficking but is wanted on an arrest warrant because he failed to appear for various court dates.
The oddly worded document, with references to liens and "securities fraud," demands that the arrest warrant be removed from the public record and the charges "extinguished, set off or dismissed."
The notice contains "multiple, absurd claims that are obviously contrary to Canadian law," said Rooke. It essentially maintained that "he is outside the jurisdiction of Canadian criminal processes and sanctions via a 'get out of jail free' card."
Article content
Notarizing such bogus documents is a serious problem because pseudo-law proponents often consider notaries to be superior to judges, while also engaging in illegal, violent or criminal conduct, said the judge.
"People who adopt pseudo law become an increased risk to others — and to themselves."
Rooke referred his decision to the Alberta Law Society. But while the court has reported a number of lawyers for such behaviour, there has been no sign from the regulator of any action in response, he said.
Just last month, Rooke chastised two lawyers for notarizing documents filed by pseudo-law guru Sandra Ann Anderson, which she used to try to avoid foreclosure on her home and "get a condo for free."
Article content
The Law Society has issued general warnings to all lawyers that they should avoid the practice but it needs to do more, Warman argued.
"It's one thing to publish a notice saying 'Don't do this,' but then you have to actually follow it up," said the lawyer. "If a lawyer facilitates this kind of illegal and sometimes criminal conduct, then the message needs to be sent that that's not acceptable and is misconduct and will be punished. That's not happening right now and that's part of the problem."
Law Society spokeswoman Colleen Brown said the fact the agency didn't issue public citations against a particular lawyer for notarizing pseudo-law documents doesn't necessarily mean "there was no regulatory response by the Law Society."
Some cases do not warrant a public hearing and punishment but are resolved by measures that remain private and confidential, such as referring the lawyer to a practice-management program or by implementing a "mandatory conduct advisory," she said.
Checkout latest world news below links :
World News
||
Latest News
||
U.S. News
Source link