Canada
Is Trudeau a giant hypocrite for supporting China's anti-lockdown protesters?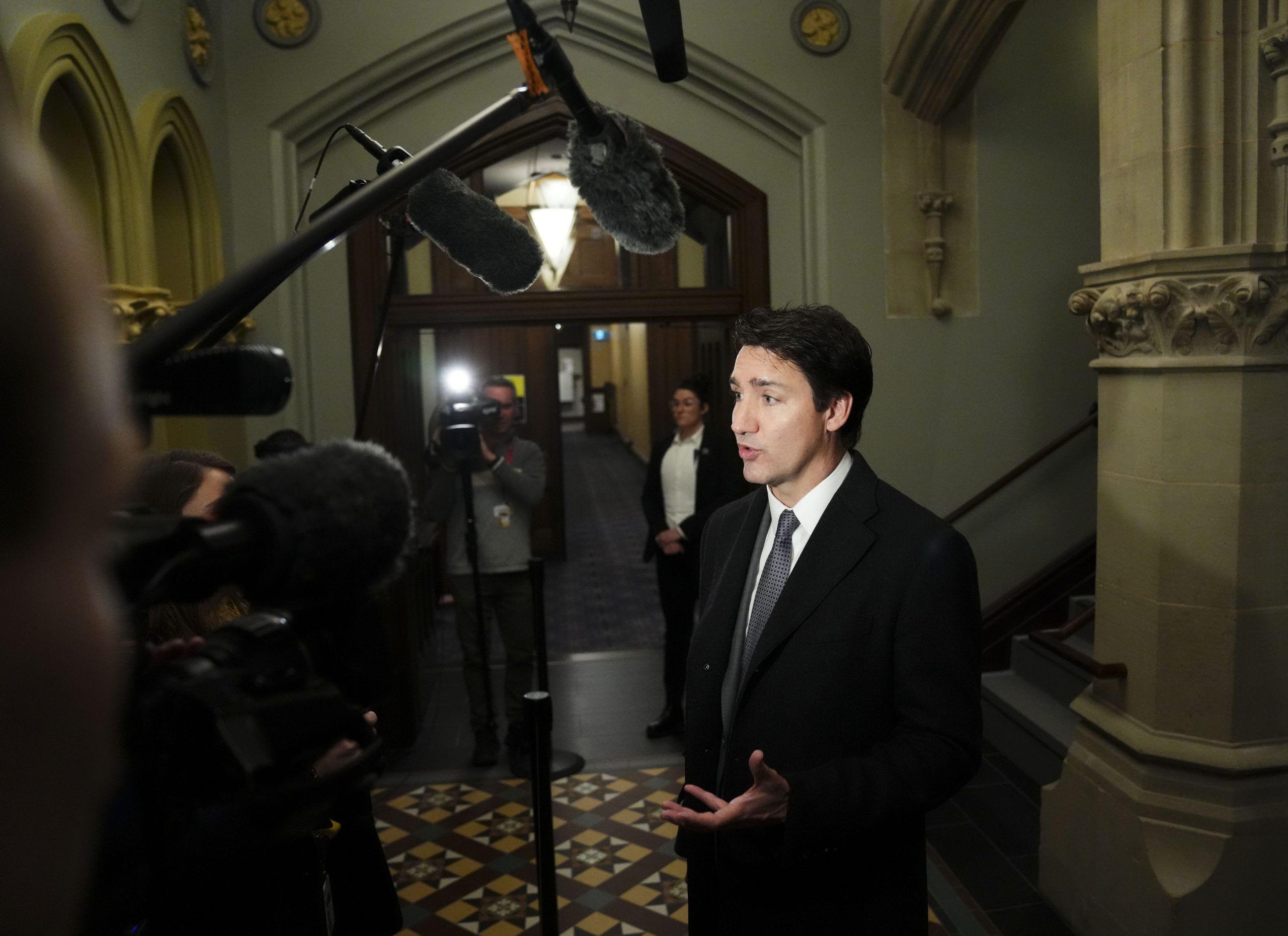 FIRST READING: Yes, Trudeau crushed Canada's own anti-lockdown protests, but China's are on a slightly different level
Article content
First Reading is a daily newsletter keeping you posted on the travails of Canadian politicos, all curated by the National Post's own Tristin Hopper. To get an early version sent directly to your inbox every Monday to Thursday at 6:30 p.m. ET (and 9 a.m. on Saturdays), sign up here.
Article content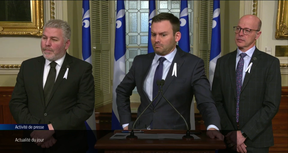 Article content
TOP STORY
This week, Prime Minister Justin Trudeau wholeheartedly endorsed a wave of disruptive anti-lockdown protests currently roiling the People's Republic of China. "Everyone in China should be allowed to express themselves," he said. "We'll stand with people who are expressing themselves."
It's the job of any Canadian leader to support dissident movements in Communist China, but the sentiment quickly inspired eyerolls among the world's more anti-Trudeau quarters. To many observers, both foreign and domestic, one of Trudeau's signature actions as prime minister was the suspension of Canada's usual safeguards on civil liberties in order to evict an anti-mandate protest in the nation's capital.
Article content
But is Trudeau a hypocrite for supporting Chinese protesters while crushing those at home? We'll let you decide.
THE CHINESE GOVERNMENT IS UNELECTED. THAT'S IMPORTANT 
Like it or not, Trudeau was Canada's elected leader at the time he invoked the Emergencies Act to clear the Freedom Convoy from Downtown Ottawa. Not only was the move backed by a clear majority of Canadians who were polled on the issue, but it was even approved by a House of Commons vote. And, of course, the invocation sparked a mandatory government inquiry in which Trudeau himself was called to testify.
The same goes for many of the more extreme lockdown measures that sparked Freedom Convoy in the first place. Time after time, Canadian polls showed that a majority were on board with vaccine mandates, and many of the country's most lockdown-happy governments were able to handily win re-election (Quebec and Ontario being good examples).
Article content
Naturally, not one of these checks exist in China. COVID strictures (like everything else) are imposed by authorities who are not elected, are not subject to oversight, and face no political opposition. For Chinese people, illegal protests and civil disobedience are literally their only way of registering political dissent.
THE CHINESE LOCKDOWNS ARE WAY HARDER THAN THEY EVER WERE IN CANADA
Earlier this year, it could be said that Canada had some of the harshest COVID strictures in the Western world. In January, we were one of the only democracies still locking down schools and gyms, and we maintained uncompromising vaccine passports on aircraft and at our border for months after much of Europe abandoned the measure.
Article content
And yet, we were still a freewheeling land of liberty compared to what China's been doing in recent months. China is pursuing a strategy of "zero-COVID," and is using the full force of history's most pervasive surveillance apparatus in order to do it.
Chinese citizens are forced to test for COVID several times a week in some cases, and face automatic isolation from civil society if they've been so much as exposed to a potential COVID patient. Entire metropolises have been subject to "hard" lockdowns in which more than 10 million people are effectively imprisoned in their apartments, without consideration of their ability to access food or essentials. The current wave of protests, in fact, began after 10 people were killed in an apartment fire in the Xinjiang region; they had been unable to escape as authorities had locked the doors to enforce a quarantine order.
Article content
EVEN TRUDEAU'S HARD-HANDED CRACKDOWN ON PROTESTS WAS POSITIVELY KID-GLOVED COMPARED TO CHINA
The Emergencies Act was basically used for three things: It enabled law enforcement to freeze the bank accounts of protesters without judicial oversight and it was used to mark off "no-go" areas in which anyone present was subject to immediate arrest. Finally, it was used to forcibly conscript tow truck drivers into government service.
It's Canada's single greatest encroachment on civil liberties since the 1970 October Crisis. And yet, by Chinese standards, it would barely raise eyebrows among their usual toolkit of measures to crush dissent.
Protesters are routinely carted off to parts unknown for days on end; and face potential execution if charged. The latest protests have seen Chinese police marshalled to do forced street checks of smartphones in order to screen for VPN software — a potential sign that the owner is accessing internet content unapproved by the government. Chinese citizens even face criminal penalties for "liking" a social media post that authorities have deemed to be subversive.
Article content
SCREW BEIJING 
China, by most metrics, is Canada's number one geopolitical enemy right now. According to a poll from last month, more than 84 per cent of Canadians think the People's Republic of China has a negative influence on the world. And in a 2021 poll, more than half of Canadians named China as our biggest security threat. 
There are solid accusations that Beijing is actively trying to tweak the outcomes of our federal elections. Chinese cities are apparently opening police stations on Canadian soil in order to supervise their expats. Chinese authorities routinely threaten Canadian politicians if they so much as plan a trip to Taiwan. Chinese President Xi Jinping feels fine publicly dressing down our guy at international summits. And, of course, there's good evidence that the whole COVID pandemic, which has killed nearly 50,000 Canadians, is owed in large part to Chinese cover-up efforts which foiled any hope of keeping the disease contained.
Article content
Turnabout is fair play. China has proved itself extremely willing to prescribe things for Canada that it absolutely wouldn't tolerate on its home soil. So what's Trudeau supposed to do? Not express his government's support for a once-in-a-generation domestic threat to China's autocratic rulers?
IN OTHER NEWS
So Elizabeth May had only just returned as Green Party leader before she issued a tweet accusing Israel of maintaining "conditions worse than apartheid." This is probably the point where we should mention that the Green Party of Canada has a bit of a perennial antisemitism problem. Among other things, in 2018 one of the party's former candidates (and someone who had campaigned alongside May), was convicted for Holocaust denial in Germany. Last year, former Green Party president Paul Estrin claimed in a National Post op-ed that the party kept tolerating "outbursts of Jew-hatred."
Article content
As promised, the first legislative action of new Alberta Premier Danielle Smith was to table the Alberta Sovereignty Act, a bill to essentially enable the province to ignore federal laws it doesn't like. Although, as an apparent sop to Confederation, the name has now changed to the "Alberta Sovereignty Within a United Canada Act." Alberta columnist Don Braid thinks it's such an unheard-of power grab that he suspects Ottawa might pursue "disallowance," a rarely used federal power that essentially allows the feds to quash any and all provincial legislation. But the National Post's Carson Jerema thinks the whole thing is pretty legal, mainly due to the simple reason that there's actually nothing in the Constitution requiring the provinces to enforce federal laws.
Article content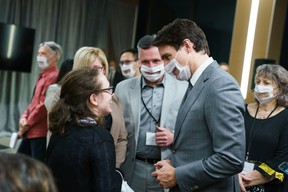 Former premier Jason Kenney also chose this week to officially announce his resignation from the Alberta legislature. The timing was not an accident; Kenney has been an increasingly vocal critic of the more "polarized" elements that shoved him out as United Conservative Party leader and then put Danielle "Sovereignty Act" Smith in his place. In his official resignation letter, Kenney struck out against the "tear it all down" camp within the Alberta conservative movement. "We are the inheritors of great institutions built around abiding principles," he wrote. "I am concerned that our democratic life is veering away from ordinary prudential debate towards a polarization that undermines our bedrock institutions and principles."
Article content
Get all of these insights and more into your inbox every weekday at 6 p.m. ET by signing up for the First Reading newsletter here.
Checkout latest world news below links :
World News
||
Latest News
||
U.S. News
Source link