Canada
Google begins public push against Liberal government's online streaming bill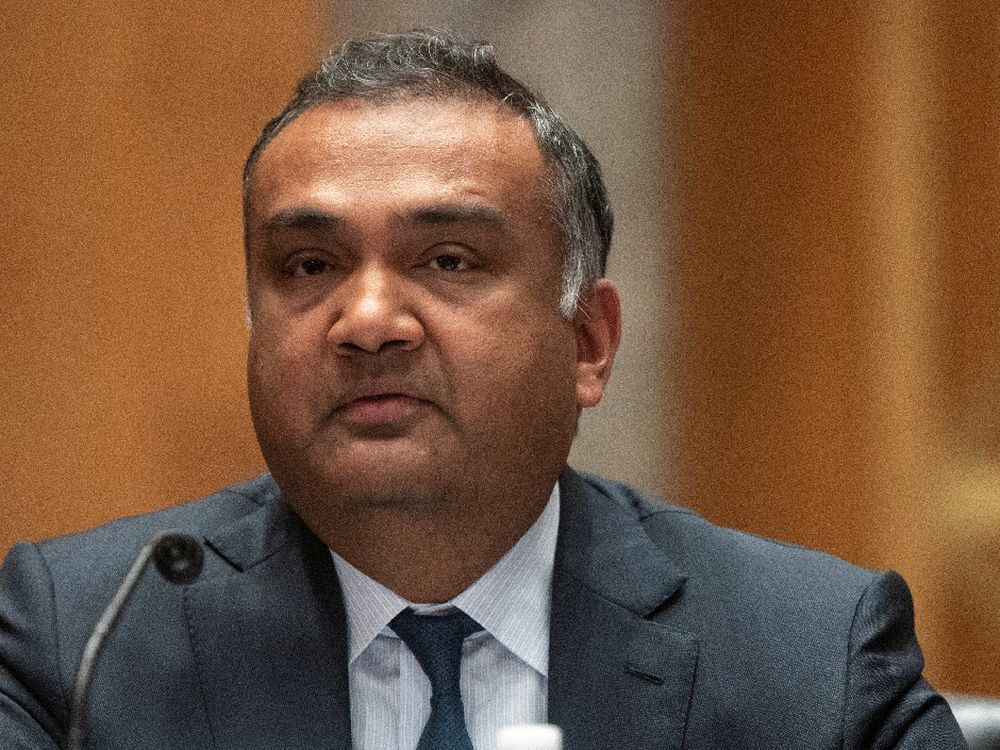 The bill would require YouTube 'surface content according to the CRTC's priorities, rather than the interests of Canadian users,' Neal Mohan, YouTube's chief product officer, writes
Article content
Google is launching a campaign against the Liberal government's controversial online streaming legislation, warning Canadians Bill C-11 could mess with their YouTube feeds.
Article content
The company released blog and Twitter posts with the tag line "keep YouTube yours" on Wednesday morning. It also brought its California-based president of global affairs, Kent Walker, to Ottawa to meet with government Tuesday, and lobby against both Bill C-11 and a separate piece of legislation that would force Google to share revenue with news publishers.
Article content
"Your YouTube feed is unique. Bill C-11 could change that," Google's post warns.
At issue are the "discoverability" provisions in the Online Streaming Act, which would require online platforms to promote Canadian content. Creators have warned that discoverability rules, which aim to help them be more visible, could backfire. That's because if the new rules force content to be shown to users who aren't interested in it, and those users don't watch or engage with that content, the algorithms used by digital platforms will penalize the content and the creators.
Article content
In the blog post, YouTube's chief product officer Neal Mohan said it is "deeply concerning" that the bill "has the potential to disadvantage the Canadian creators who build their businesses on our platform, and change the personalized experience of millions of Canadians who visit YouTube every day."
He said the bill would require YouTube to "manipulate" its recommendation algorithm systems "and surface content according to the CRTC's priorities, rather than the interests of Canadian users." That means users will be served with "content that a Canadian Government regulator has prioritized, rather than content they are interested in."
Article content
Google Canada spokesperson Shay Purdy said in an emailed statement that Walker "met with a variety of stakeholders in Ottawa to discuss key policy priorities, including Bills C-11 and C-18." Purdy said Walker was in Canada this week to announce new grants for Canadian non-profits.
Bill C-18 is the Liberal government's Online News Act, which would force Google and Meta, Facebook's parent company, to reach commercial deals with publishers, under the threat of mandatory arbitration.
"These pieces of legislation stand to negatively impact the creators, businesses and all Canadians who depend on our products and services and have a responsibility to ensure those impacts are well understood," Purdy said.
The blog post indicated further lobbying by Google's global executives — as opposed to Google Canada's regular government relations representatives in Ottawa — could be on the horizon.
Article content
"I look forward to discussing this with policymakers," Mohan wrote.
Both bills are currently under study by Parliamentary committees. Bill C-18 is in its first reading and in front of the House of Commons heritage committee. Bill C-11 passed third reading in the House and is now at the Senate, where senators are likely to attempt to amend its controversial aspects.
Google has not launched a campaign against C-18, though it has publicly criticized the legislation. It also offered to fund a lobbyist for small publishers who were unhappy with the bill, the National Post reported in June.
Mohan said in the blog post Bill C-11 will make it more difficult for Canadian creators to break through to global audiences. "When users are recommended content that is not personally relevant, they react by tuning out — skipping the video, abandoning the video, or even giving it a 'thumbs down.' "
Article content
He said that when Google's algorithms "receive these signals, they learn that this content is not relevant or engaging for viewers, and then apply this on a global scale."
Also on Wednesday, a group of Canadian content creators sent a letter to senators, warning that under Bill C-11 their "livelihoods are at risk." They are asking the Senate to remove the discoverability provisions from the bill.
The letter, sent under the umbrella of the Digital First Canada group, is signed by dozens of creators who have more than 250 million global subscribers across multiple platforms, said its executive director Scott Benzie.
Benzie and the group have come under scrutiny in recent weeks over links to YouTube.
The Globe and Mail reported in late September that Chris Bittle, parliamentary secretary to the heritage minister, had asked the lobbying commissioner to investigate whether Benzie failed to disclose funding from YouTube and TikTok.
The move was criticized in the House by Conservative MP John Nater, who accused Bittle of attempting to intimidate a committee witness.
Benzie said in an email his group has "never kept our funding a secret."
"It's been reported a million times, and the government was well aware," he said, adding he confirmed with the lobby commissioner's office that he was in compliance "back in the spring and again last week," Benzie said.
"This letter and leak is a distraction from the real issues around C-11 and its effect on the thriving digital creators in Canada."
Checkout latest world news below links :
World News
||
Latest News
||
U.S. News
Source link